The House committee investigating the January 6 Capitol insurrection has requested an interview with Ohio Rep. Jim Jordan.
Jordan is now the second House representative to be summoned to the panel this week, with the first being Pennsylvania Rep. Scott Perry. Like Perry, Jordan has been a fierce defender of former President Donald Trump and has helped spread the unproven theory that the 2020 presidential election was stolen. He had warned the panel that asking to speak with GOP lawmakers would result in retribution.
The panel's chairman, Mississippi Rep. Bennie Thompson wrote a letter to Jordan asking to discuss his communications with Trump leading up to the January 6 riots. "We understand that you had at least one and possibly multiple communications with President Trump on January 6th," the letter said. "We would like to discuss each such communication with you in detail."
This summoning comes a week after the panel revealed a text message sent by Jordan that appeared to outline a potential plan to overturn the results of the presidential election. The text said that former Vice President Mike Pence "should call out all electoral votes that he believes are unconstitutional as no electoral votes at all."
Jordan frequently defended Trump during his time in office and has even supported Stop the Steal movements that falsely claim that the 2020 presidential election was stolen by current President Joe Biden.
He appeared at a Stop the Steal rally in November 2020 in Harrisburg, Pennsylvania, and has made several statements regarding the validity of the election's results. He, along with Kentucky Rep. James Comer, had previously called for a congressional investigation into the election.
"Given you role as leaders of a political part that spent four years baselessly calling into question the legitimacy of the 2016 election with debunked allegations of Russian collusion," his letter from November 2020 said. "You owe it to all Americans to fully examine allegations of actual election errors and misconduct."
Due to this history, it is unlikely that Jordan will comply with the panel's requests. He currently has not commented on the summons.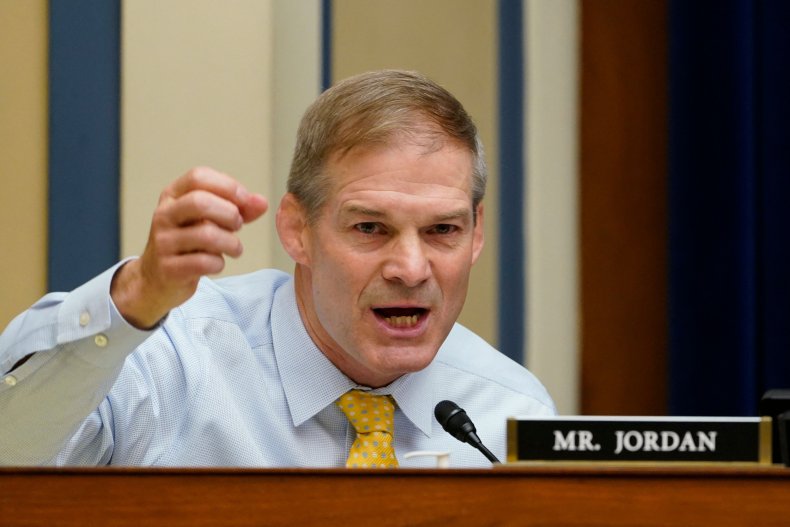 The request is the second by the nine-member panel this week and launches a new phase for the lawmakers on the committee, who have so far resisted going after one of their own as they investigate the insurrection by supporters and his efforts to overturn the election.
The Associated Press contributed to this report.