GOP Congressman Jim Jordan: Donald Trump Wasn't Serious About China, Ukraine Investigating Bidens
Ohio Republican congressman Jim Jordan became the latest defender of Donald Trump to question journalists for taking the president at his word.
Speaking on ABC News' This Week Sunday, Jordan asked host George Stephanopoulos if he really believed Trump was being "serious" when he suggested in the White House lawn last week that China and Ukraine should investigate his potential 2020 Democratic opponent, Joe Biden, over his own administration's accusations of questionable business dealings.
Jordan, the ranking member of the House Oversight Committee, said only members of the news media and some Democrats believed Trump when he said the Chinese and Ukrainian governments should investigate the Bidens.
Jordan's shrugging off of the president's words followed reports a second whistleblower has firsthand evidence that Trump tried using a quid pro quo exchange of military aid for a promise of investigating the Bidens with Ukraine President Volodymyr Zelensky in July.
"You really think he was serious about thinking that China is going to investigate the Biden family?" Jordan asked in response to Stephanopoulos' question. "I think Senator [Marco] Rubio said it a couple days ago, [Trump] is getting the press all spun up about this. Remember, this is the president who's been tougher on China than any other president."
"So should I conclude from that that you don't think it would be appropriate for the president to ask China to investigate the Bidens?" Stephanopoulos asked of Jordan.
"I'm just telling you what the statement is. You asked me about the statement," Jordan responded. "I don't think anyone in America really believes -- except people maybe in the press and some Democrats in Congress really believe that the president of the United States thinks China is going to investigate."
Stephanopoulos went on to chastise Jordan directly for his seemingly oblivious responses to his questions: "You're telling us not to believe what we see with our own eyes, right there."
Trump and his cable news defenders have routinely used the claim the president is "joking" or not being serious, after he has made very serious accusations or floated criticisms of his political opponents. A frequent accusation made by Trump defenders ranging from Kellyanne Conway to his own sons is that the press and anyone with dissenting views simply has a bad sense of humor. Many have speculated that Trump simply thrives in self-made chaos.
Speaking to David Letterman in January 2018, former President Barack Obama tried to put a finger on why he believed Present Trump or members of his administration frequently flaunt the truth or use the jocular defense: "One of the biggest challenges that we have to our democracy is the degree to which we do not share a common baseline of facts," Obama said.
Speaking in the White House lawn to reporters last week, Trump responded to questions about asking Ukraine for assistance in investigating Joe and Hunter Biden: "It's a very simple answer. They should investigate the Bidens. ... Likewise China should start an investigation into the Bidens because what happened in China is just about as bad as what happened with Ukraine."
Trump attorney Rudy Giuliani offered another defense of his own investigation into Biden and the family's alleged business dealings in Ukraine during a Sunday morning Fox News appearance. Giuliani claimed he started investigating the Bidens in 2018--well before Joe Biden's April 2019 campaign announcement--in order to avoid Federal Election Commission violations against using foreign government help in U.S. elections.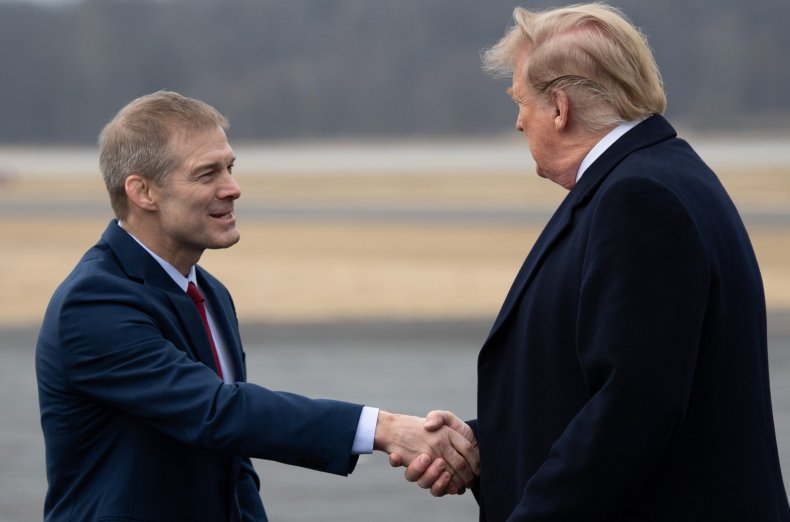 Update: The White House issued a statement regarding the second whistleblower coming forward Sunday afternoon: It doesn't matter how many people decide to call themselves whistleblowers about the same telephone call--a call the President already made public--it doesn't change the fact that he has done nothing wrong."