What is Jim Parsons Doing After 'The Big Bang Theory'? CBS Show Ending in 2019
Devotees of The Big Bang Theory are readying themselves for the show's conclusion in 2019. Star Jim Parsons gained notoriety upon securing the role of Sheldon Cooper, but reports have suggested his desire to no longer continue on with the long-running project led to its unexpected end. With this in mind, it begs the question: What is Parsons doing post-The Big Bang Theory?
Parsons, 45, has been portraying the ever-so eccentric Sheldon since 2006. He, alongside his castmates, was reportedly earning $1 million per episode. His performance in the role has allowed him to win four Primetime Emmy Awards, a Golden Globe, a TCA Award and two Critics' Choice Television Awards. Sheldon's popularity led to the creation of a spinoff series, titled Young Sheldon, in 2017. While Sheldon will continue to live on through actor Iain Armitage on Young Sheldon, Parsons work with the role will conclude in Season 12.
"We are forever grateful to our fans for their support of The Big Bang Theory during the past twelve seasons," Warner Bros. Television, CBS and Chuck Lorre Productions said in a joint statement Wednesday. "We, along with the cast, writers and crew, are extremely appreciative of the show's success and aim to deliver a final season, and series finale, that will bring The Big Bang Theory to an epic creative close."
Parsons' Internet Movie Database (IMDb) profile lists several projects outside The Big Bang Theory. Parsons wrapped filming on the Zac Efron-led Ted Bundy thriller Extremely Wicked, Shockingly Evil and Vile, which is out 2019. His involvement in projects like The Monarchy Is Going to Sh*T, The Legend of Georgia McBride, Brother Orange and The Family Gene don't have much information surrounding them since they're still in the early development stages. Since 2016, Parsons has additionally been rumored to star in Man-Witch—a film that still appears on his IMDb profile.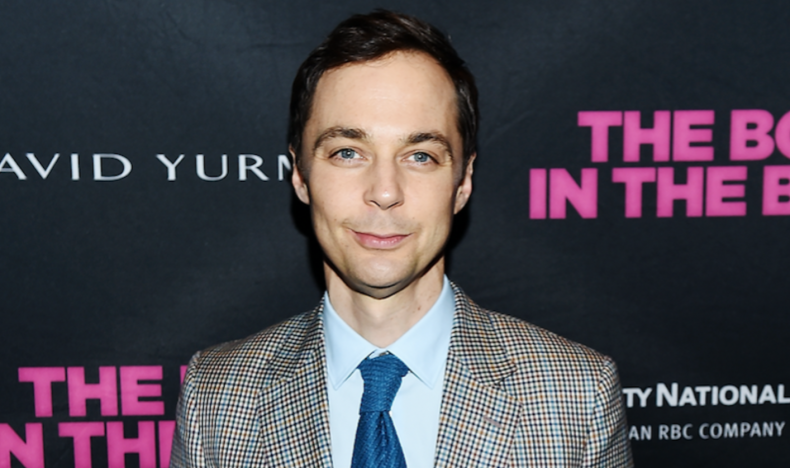 The Big Bang Theory is what put Parsons on the map, but he previously nabbed parts in films like Garden State and television shows such as Judging Amy. While on The Big Bang Theory, Parsons has appeared in multiple films and television shows including Hidden Figures, Home and Wish I Was Here. He additionally serves as the narrator and executive producer for Young Sheldon.
Aside from film and television, Parsons has appeared in multiple theater roles as well, including The Normal Heart and An Act of God. In May, he starred alongside the likes of Zachary Quinto and Matt Bomer in The Boys in the Band on Broadway.
Parsons, however, is grateful for the success The Big Bang Theory has given him. In speaking with Variety in 2016, the actor explained how he knew Sheldon was a part he was meant to play.
"I did feel that when I read [for] Big Bang it was definitely special to me," Parsons told Variety at the time. "I would definitely not presume to say I thought it was going to be a hit show or be picked up, but I know that I was being presented with a character that was, in its own weird way, a really good fit, that I thought I could do."