Jimi Hendrix's London Flat Has Been Turned Into a Jimi Hendrix Museum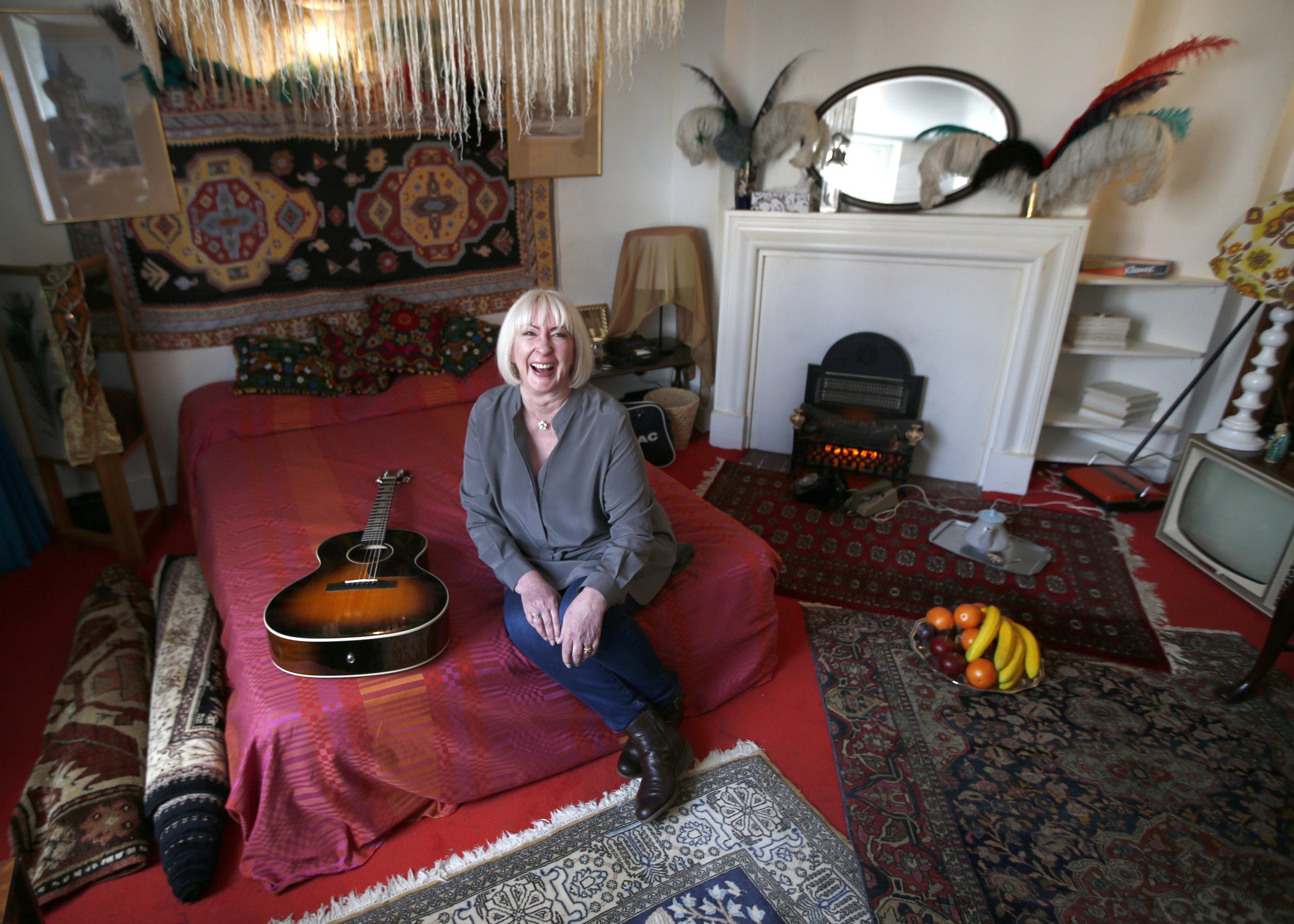 Few events in rock history carry the historic weight of Jimi Hendrix's move from New York to London. Once he arrived, "The Wild Man of Borneo" dazzled the heavy hitters of the city's bourgeoning music scene with his blues-based psychdelic rock. It all went down while the guitarist was living in a flat on Brook Street with his girlfriend Kathy Etchingham, a period of his life that was depicted in the 2014 biopic All Is By My Side. Hendrix would call the apartment "the only home I ever had."
On February 10, the flat, which has been restored to showcase how Hendrix lived in 1968, will open to the public as a museum. Every detail of the living space has been re-created, from the tapestries, to the rugs, to the newspapers on the dresser. Another room of the new museum will feature album covers and an index of music played on Hendrix's Bang & Olufsen record player. Included will be a copy of Bob Dylan's Highway 61 Revisited, stained with Hendrix's blood.
Hendrix's Brook Street flat is far from the only former rock-star residence to be turned into a museum, or at least to be deemed a historical landmark. The most famous musician home that was later converted into a tourist attraction is, of course, Graceland. As with the Hendrix Flat museum, all of the accoutrement Elvis Presley surrounded himself with have been preserved. The Memphis, Tennessee, manor isn't just a museum, it's a 17,000-square-foot shrine for fans of the King. The same is true of Presley's childhood home, a modest two-room structure in Tupelo, Mississippi, which has also been turned into a museum. A ticket for a house tour is $8 for adults and seniors, $5 for children. Nearby is a 13-foot statue of Elvis clutching a classic ribbon microphone.
Like Presley, the estate where Kurt Cobain died is the most famous house in which the rocker lived. Also like Presley, Cobain's middle-of-nowhere boyhood home has become a mecca for diehard fans. Cobain grew up in Aberdeen, Washington, a logging town on the Olympic Peninsula, in a small, one-story house. Though a group of fans tried to raise money to turn the house into a museum in 2014, it has since hung in real estate limbo. If you had been itching get in on some property once occupied by the man who brought grunge to the mainstream, as of last April the Los Angeles apartment he lived in with Courtney Love was available to rent on Airbnb. The listing has since been taken down.
For whatever reason, music fans carry a curious fascination with the structures in which their heroes dwelled. Maybe it's the way in which we believe an artist's surroundings influence their work, that some key to the magic of our favorite songs is contained within the patterned wallpaper of the rooms in which they were written. When we see where someone lives, we know them in a way they may have never intended to be known, and we often want to know no one better than the artists who have touched us. We want to see ourselves in them, and where better to look than where they most felt at home?