Jimi Hendrix's 'Are You Experienced': 50 Years After Its Release, This is Why the Album is So Electric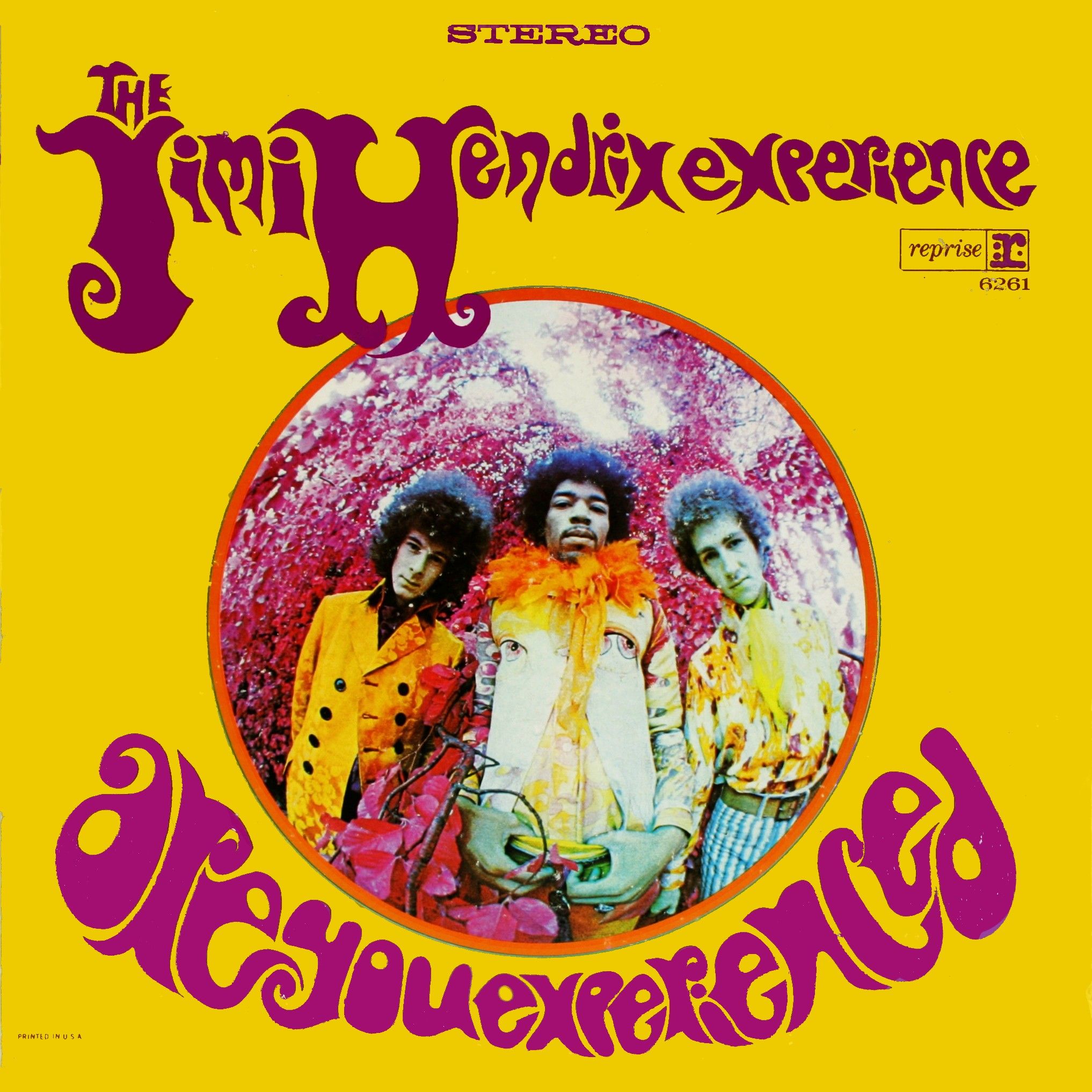 Are You Experienced, the explosive 1967 debut by the Jimi Hendrix Experience, was released 50 years ago today. Here's a revealing profile of Hendrix's band from the October 9, 1967 issue of the magazine.
With their hair frizzled to a frenzy, they seem to be singing their way through an electrocution. And, indeed, their instruments, two guitars and a drum, throb with electric power—pull the master switch, and the "Jimi Hendrix Experience" would undergo a stagewide blackout. But this nasty-looking trio with its triptych of smirking simian faces is not merely a curiosity of the electronic age; it is a hard-driving, funky group in the soul style of Ray Charles and Little Richard that is musical to the tips of its technology.
Its lead-guitarist-singer-composer Jimi Hendrix has just been voted the world's top pop musician by the annual Melody Maker Readers' Poll in England. The group's first album, Are You Experienced, is in the top ten in both Britain and the U.S. But, more important, its curious blend of avant-garde electronic oscillations with soul hands and its penchant for violence have already made the Experience something of a legend and the most interesting, if frightening, new figures to hop on the pop turntable since the nasty old Rolling Stones.
'Mau-Mau':
The group plays "accidental" music, not in the spirit of John Cage, but of three men inadvertently stumbling down a flight of stairs. "Once I was playing away and there was a short circuit and the guitar went up in flames," says Hendrix, whose musical immolations illuminated the recent Monterey Pop Festival. "It went over pretty well, so for three times after that I sprayed lighter fluid on it and then stamped out the burning pieces. When we played in the Hollywood Bowl, they were waiting for us with fire extinguishers." Sometimes the hirsute Hendrix, called "Mau-Mau" by one British paper, simply smashes his instrument to bits. That too, he explains, grew out of an accident: "One time I was rolling around the stage and I fell off into the crowd. I tried to get back but the crowd was pressing in so I threw the guitar back. I didn't mean to break it, but when you throw a guitar, it breaks."
In one sense the Experience's destruction is inevitable rather than accidental, the surfacing of a violent streak that has always run through rock 'n' roll, the spontaneous and impulsive violence of the young. "I kiss and caress my drums, I love them so much," says Londoner Mitch Mitchell, 22, who, with guitarist Noel Redding, 21, another Britisher, add Anglo rhythms and harmonies to Hendrix's strictly American blues style. "But if you can't get the right thing from them, destroy them. Once I couldn't get what I wanted out of the amplifier, so I kicked it and kicked it." Why all the violence? We just try not to bore ourselves," says the 21-year-old Hendrix, "and hope the audience likes it."
Sometimes they like it too much, swarming on stage in droves. On the group's American tour this summer, the Daughters of the American Revolution in San Francisco blocked their appearance with the Monkees on the ground that the Experience was "too erotic." The group refused to soften their act, quit and packed houses on their own up and down the West Coast. Their album jumped from a cliff-hanging 100th to No. 12. They were made.
Frets and Whines:
Hendrix supplies the eroticism, making love to his guitar with the fervor and imagination of Chuck Berry and Casanova. "Sometimes I jump on the guitar," Hendrix told Newsweek's Kevin P. Buckley, "sometimes I grind the strings up against the frets. The more it grinds the more it whines. Sometimes I rub up against the amplifier. Sometimes I sit on it. Sometimes I play the guitar with my teeth, or I'll be playing along and I'll feel like playing with my elbow. I can't remember all the things I do."
Hendrix learned his showmanship when he left his native Seattle at 16 and started traveling the Nashville-Memphis circuit, backing blues stars like Little Richard, the Isley Brothers and Joe Jackson. In 1965, he led a group of his own into Greenwich Village, playing in the low-ceilinged places he still likes best. Chas Chandler of the Animals heard him there a year ago and spirited him to London. Since then, it has been a bittersweet mixture of sweat and success. "We're constantly working," says Hendrix. "This isn't as easy as it looks."
Related: Andre 3000 talks Jimi Hendrix biopic, hints at solo album
But, of course, there are compensations. On the group's next U.S. tour Mitchell and Redding will drive Rolls-Royce with Union Jack and Stars and Stripes affixed, and Hendrix can dream of the day when he will be free to control his own life. "In five years I want to write some plays," he says. "And some books. I want to sit on an island—my island—and listen to my beard grow. And then I'll come back and start all over again as a bee—a king bee."
This article originally appeared in the October 9, 1967 issue of Newsweek.