Backlash After St. Louis Official Appears to Place Blame on Child Victims of Fatal Shootings
The St. Louis public safety director is receiving pushback for comments he made which appeared to place at least some of the fault for the deaths of over a dozen St. Louis children, who were killed by guns, on the children themselves.
Director Jimmy Edwards said on a St. Louis-area public radio program last week that he thinks "it is important that our children do not engage in risky behaviors."
"Many of the kids that unfortunately were violently killed were teenagers engaging in criminal behaviors themselves," he said. "About eight were engaged in criminal behaviors that resulted in their deaths."
At least 15 children in St. Louis have been killed by guns in the last five months. The city is plagued with searingly high murder rates. In 2017, the Pew Research Center found that, at a rate of over 66 murders per 100,000 residents, St. Louis was the "murder capital" of the United States. According to recently released FBI Uniform Crime Reporting statistics covering 2018, the city has managed to nudge its murder rate only slightly downward, to 61.
Edwards acknowledged that the children themselves were placed in precarious circumstances "they should not have been placed in" by their guardians, saying that "many" of them were "sophisticated."
The backlash was swift and vociferous. Inez Bordeau of ArchCity Defenders told KMOV that she was "horrified."
"As a mother, I can only imagine the pain and heartbreak these families must feel hearing someone who works in our city administration say those words," she told the station.
Inez's group released a joint statement with a handful of other social justice organizations decrying Edwards' comments and subsequent attempts to defend them.
"This kind of demonization of our children is shocking and unacceptable," the statement reads. "It builds on racist, dehumanizing tropes about Black children and distracts from the public policies that continue to deepen poverty and despair instead of investing resources to create safety and opportunity."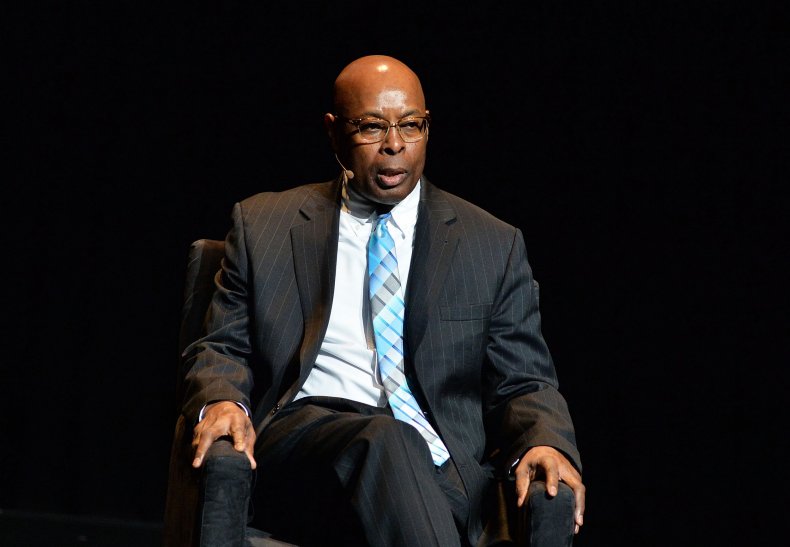 The groups called on the St. Louis Board of Aldermen to adopt a resolution censuring Edwards, who was appointed to his position by Mayor Lyda Krewson. Edwards is a lawyer and jurist, serving on the St. Louis Circuit Court and then as a family court administrative judge and Chief Juvenile Court judge.
He is also a noted advocate and in 2010 won the American Bar Association's Raymond Pace Alexander award, which honors "contributions to judicial advocacy and humanity." During his service on the bench, Edwards opened the Innovative Concept Academy, a school in St. Louis for at-risk youth. It serves as a resource for children who have been turned away from other schools due to uncontrolled behavioral issues.
In a statement to KMOV, Krewson defended her city's chief law-enforcement official, saying that he "cares deeply" about the children who perished.
Edwards did not respond to an immediate request for comment.