Jimmy Carter Calls Law Enforcement and Justice Systems 'Racially Discriminatory'
Former President Jimmy Carter said Wednesday that the protests against the death of George Floyd, while important for highlighting racial disparity in the U.S., should be conducted without violence.
Some demonstrations in the U.S. over the death of Floyd and other African Americans at the hands of white police officers turned violent. The violent nature of many of the protests caused President Donald Trump to say Monday that he was ready to deploy National Guard troops to states where demonstrations were occuring.
Carter issued a statement Wednesday about the protests through the non-governmental non-profit organization, the Carter Center. Since leaving office, Carter has given time to charitable organizations, notably helping build homes for Habitats for Humanity.
"We all must shine a spotlight on the immorality of racial discrimination," read the statement. "But violence, whether spontaneous or consciously incited, is not a solution."
Carter called for people to "stand up and say 'no more' to a racially discriminatory police and justice system, immoral economic disparites between whites and blacks, and government actions that undermined our unified democracy."
"We need a government as good as its people, and we are better than this," the statement added.
Newsweek reached out to the National Association for the Advancement of Colored People (NAACP) for comment. This story will be updated with any response.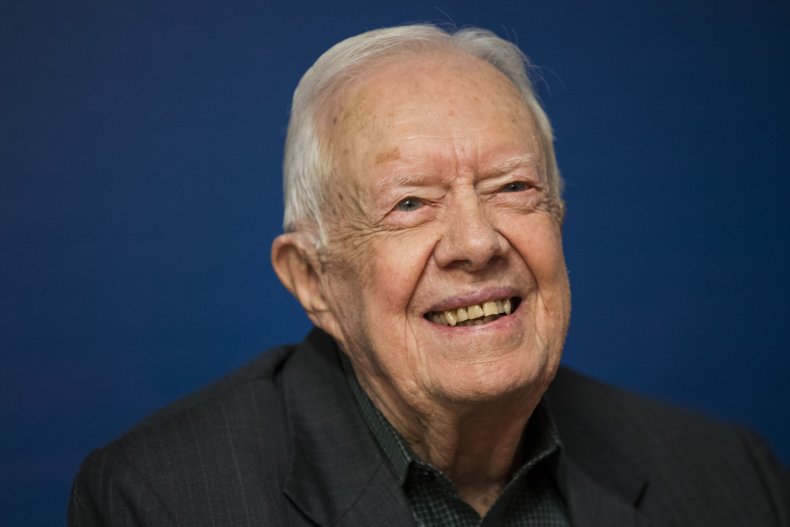 Carter's statement came as the arrests of three other Minneapolis officers involved in Floyd's death were announced on Wednesday. Bail for all four officers has been set at $1 million. Former officer Derek Chauvin, who was captured on video kneeling on Floyd's neck, had originally been charged with third-degree murder and manslaughter in connection with Floyd's death. Wednesday, charges against Chauvin were increased to unintentional second-degree murder and second-degree manslaughter. Other officers on the scene—Thomas Lane, Tou Thao and J. Alexender Keung—were charged with aiding and abetting second-degree murder and second-degree manslaughter.
Every living U.S. president has issued a statement about the Floyd protests, decrying the violence and calling for the country to stand up to racism.
"Looting is not liberation," said former President George W. Bush on Tuesday, "and destruction is not progress. But we also know that lasting peace in our communities requires truly equal justice."
Former President Bill Clinton said in May that no one deserved to die the way Floyd did and "if you're white in America, the chances are you won't." Former President Barack Obama released a statement in May in which he called for Americans to create a 'new normal' without "the legacy of bigotry and unequal treatment." Obama also held a town hall Wednesday on the subject.
Protests over racial discrimination have happened in every state of the country since May, with over 380 cities reporting demonstrations.