Jimmy Carter to Be Treated With Immune Boosting Drug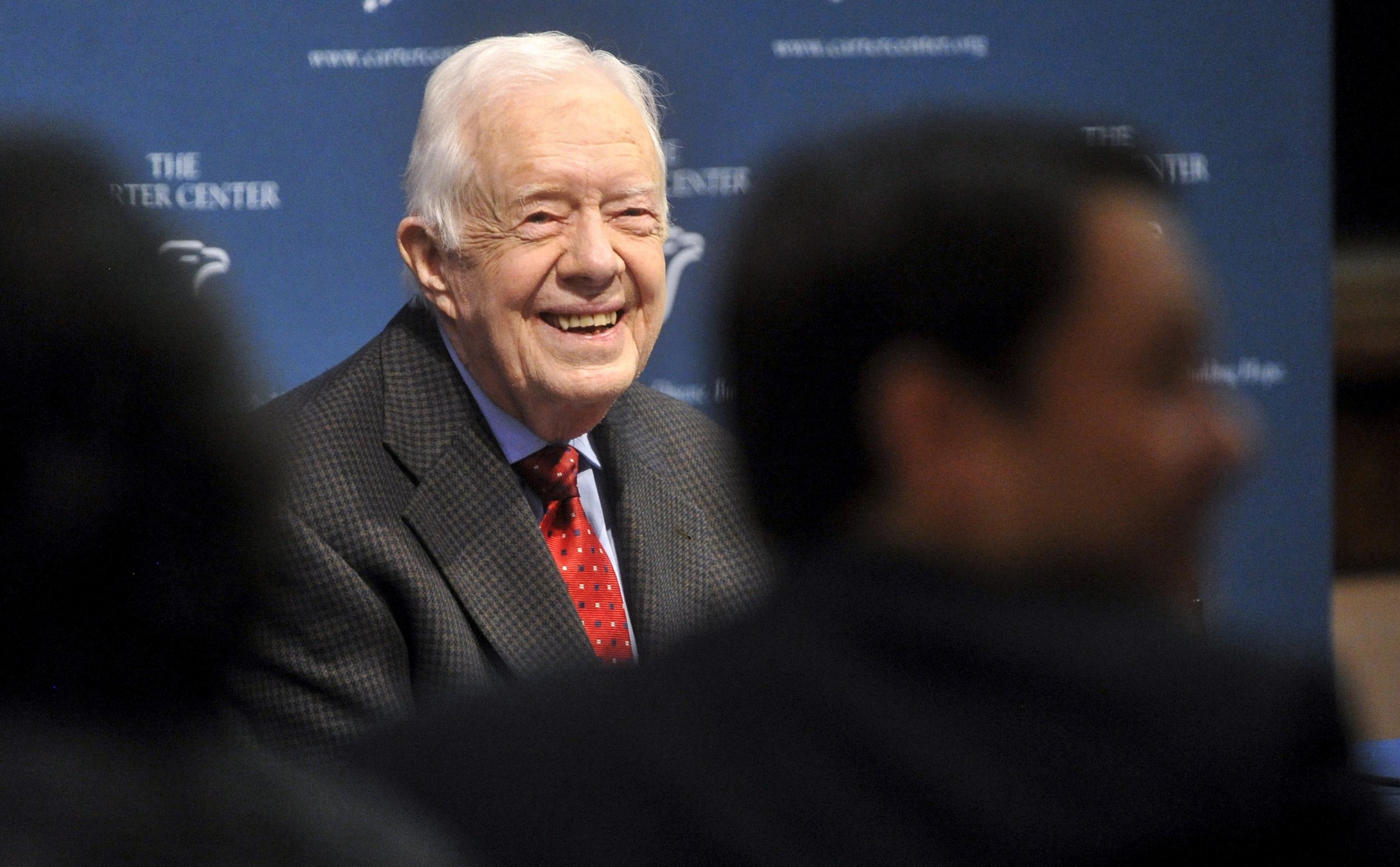 News that a patient's cancer has spread to the brain typically is a sign the end is near.
But cancer experts expressed hope after learning that former President Jimmy Carter's melanoma would be treated with Merck & Co's Keytruda, a new treatment that harnesses the body's immune system to fight cancer.
In a news conference on Thursday, Carter said he was battling the deadly skin cancer melanoma, which has spread to his liver and brain.
"Five years ago, we would have given him six months to live," said Dr. Anna Pavlick, co-director of the melanoma program at NYU Langone Medical Center's cancer center. "In this day and age, we can't even put a label on it."
Carter, 90, has already undergone surgery to remove the cancer from his liver and he will have a focused type of radiation to eradicate four spots of cancer that have developed in his brain.
He said he has already had his first infusion of pembrolizumab, sold under the brand name Keytruda. The drug, and a similar treatment called Opdivo from Bristol-Myers Squibb, are part of a promising class of drugs that disable programed death 1 or PD-1, a protein that keeps the immune system from spotting and attacking cancer cells.
They are not cheap. The drugs can cost $150,000 a year.
Pavlick said only 40 percent of patients respond to Keytruda, but those who do can survive for many years with the cancer held in check by the immune system.
"The whole face of melanoma treatment has changed dramatically since 2011," said Louise Perkins, chief science officer of the Melanoma Research Alliance, which funds drug research.
Perkins said that before 2011, decades went by with no advances. But since then, as many as eight different treatments have been approved for melanoma.
Pavlick said the radiation that Carter will receive for his brain cancer should make the cancer cells even more vulnerable to the immune system, damaging them and marking them for attack.
"He is going to feel fine. That's the really neat thing about what we do now. Because these drugs are not chemotherapy, they don't have chemo-associated side effects," she said.
She said Keytruda generally has a very low rate of side effects, which can include a rash and some fatigue.
"His quality of life should not be impaired at all."
One of the advantages of immunotherapy is that immune cells can go anywhere in the body to attack the tumor, said Dr. Keith Black, a neurosurgeon at Cedars-Sinai in Los Angeles.
"Immune cells don't really care which organ the tumor is located in. Even if the tumor has spread to other areas of the body, it can still be effective."
Dr. Jason Luke, a melanoma expert at the University of Chicago Medicine, said if Carter's remaining cancer can be brought under control with radiation, it is possible that immunotherapy "could extend his life as long as could be meaningful."
"It's hopeful, but it will be something we need to reserve judgment about," he said.