The student activists fighting for gun control reform do not pose a threat to the Second Amendment, according to former President Jimmy Carter.
The ex-commander in chief came to the defense of the students during an interview with CBS News that airs Tuesday. He said he watched the students demonstrate last weekend and believes that the Never Again movement has "the prospect of being successful" in its aims, which, he noted, do not include eliminating the Second Amendment.
"The distortion of the Second Amendment has been a mistake," Carter said. "There's no threat to the Second Amendment among the desire of the young people to have good background checks before you can buy a weapon."
Led by survivors from last month's Parkland, Florida, school shooting, students have focused on their safety in the national debate over gun control. On Saturday, an estimated 1 million people marched in cities from coast to coast, advocating for universal background checks and a ban on assault weapons for those under 21.
Detractors have accused the students of attempting to abolish the Second Amendment. Conspiracy theories have especially targeted shooting survivors Emma Gonzalez and David Hoggs.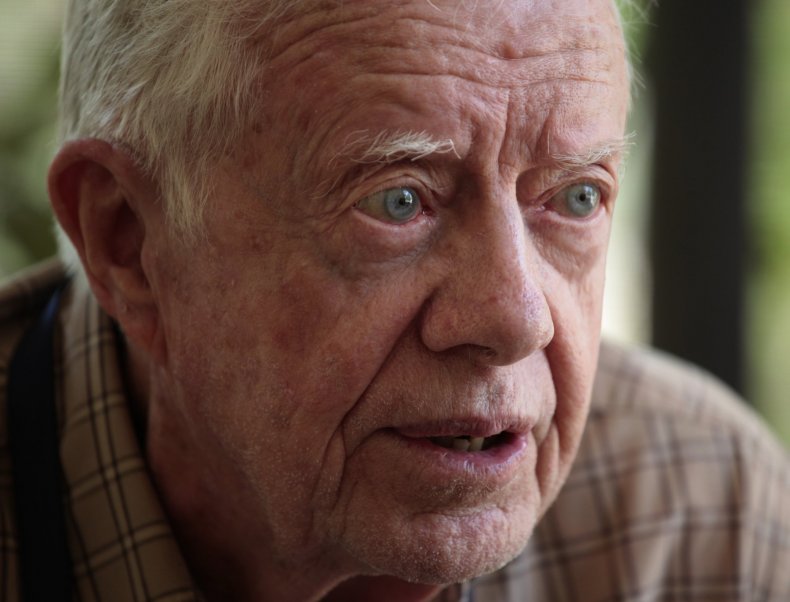 Carter said he hopes the students persevere. They could finally be able to reach those who have "abjectly submitted themselves to the domination of the NRA," he said.
Carter's comments about youth activism align with prevailing thinking among Democrats, unlike his recent statement about the Russia investigation and President Donald Trump. In a Sunday interview on CBS's Sunday Morning, Carter said he hopes the embattled president is able to complete his full term.
"My own preference would be that he not be impeached but that he be able to serve out his term, because I think he wants to do a good job," Carter said. "And I'm willing to help him, if I can help him, and give him the benefit of the doubt."
His interviews on CBS are part of a promotional tour for his new book, Faith: A Journey for All, which was released Tuesday.