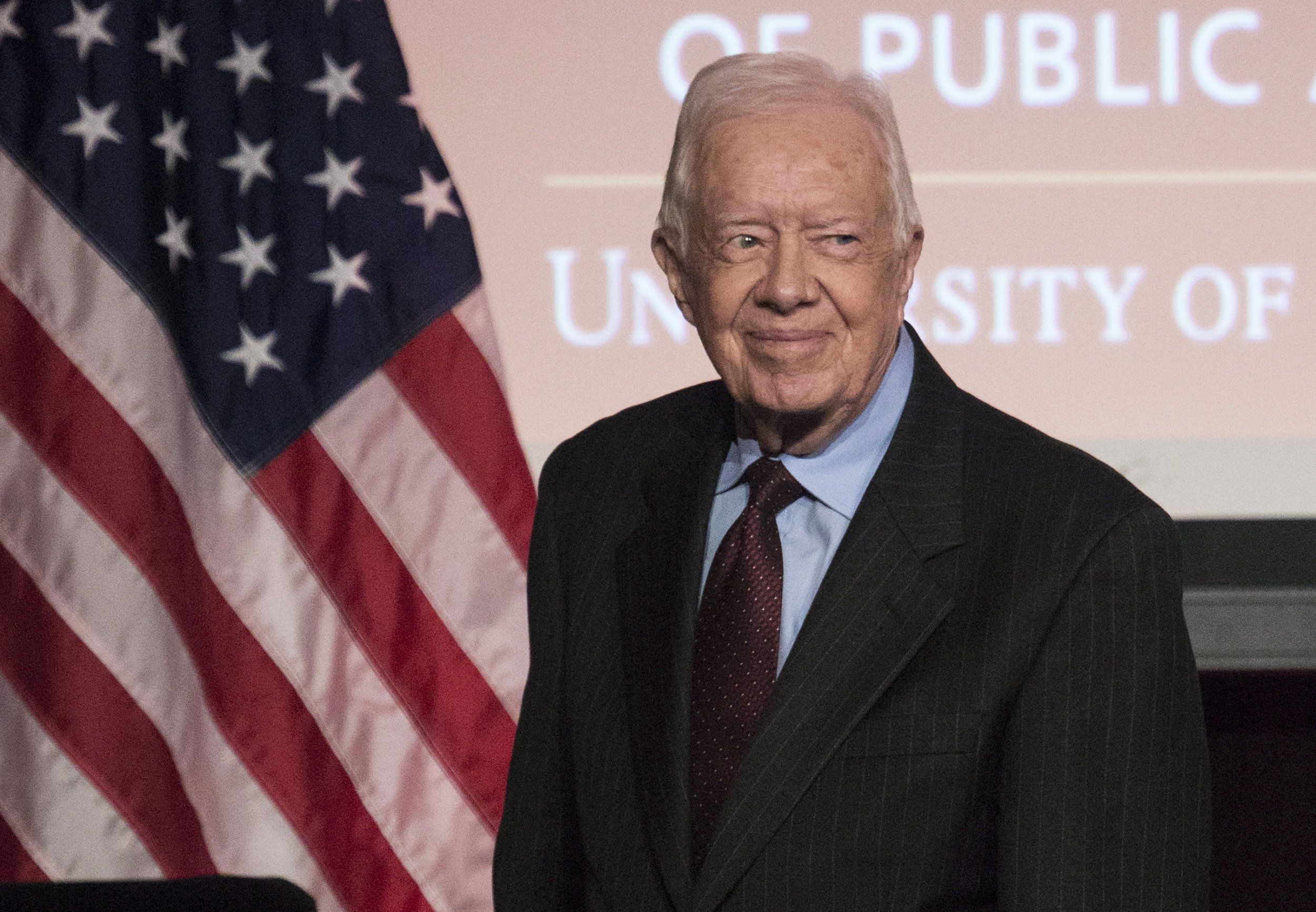 Former President Jimmy Carter recently announced that he's cancer-free thanks to a new immunotherapy drug. A few years ago, his form of melanoma was a virtual death sentence.
The hopeful news underscores the incredible progress we've made treating this life-threatening disease—and highlights the importance of encouraging the development of even more effective new cancer medicines.
The former president and humanitarian benefited from a breakthrough drug that his physician describes as "a whole new class of therapy...[that] allows our own immune system to fight a cancer."
As cancer experts with decades of research and clinical experience, we've worked with our colleagues and industry to develop these immunotherapies and experienced firsthand how frustratingly slow the progress has been.
That's why, while we recognize the concerns about the cost of these new therapies, we believe that the public and policymakers shouldn't discourage investments in drug development or lose sight of the immense value these medicines deliver to patients.
There's no denying that the price of cutting-edge drugs for illnesses like cancer have risen at alarming rates.
In 1996, new cancer drugs cost roughly $54,000 for each additional year of life they provided. By 2013, that number had risen almost four-fold to more than $200,000.
This is a societal political and economic issue. But the dramatic rise in life expectancies and substantial quality-of-life gains should be part of any conversation about drug prices.
As recently as early 2011, the average patient who received President Carter's diagnosis—stage IV melanoma spread to the liver and brain—had from three to six months to live. There had been no major breakthroughs in three decades. The vast majority of patients didn't respond to any of the available medicines and often experienced significant toxicities from the marginal medicines.
The speed at which treatments have improved is miraculous. Pharmaceutical firms have released three major immunotherapies since 2011. Now up to two-thirds of patients respond to treatment, and the majority of responders live years longer than would previously have been expected.
Many, like President Carter, find themselves in remission after a few months of treatment using new immunotherapies and refined radiotherapy.
We no longer are confined to the use of chemotherapy with transient benefits and high toxicities that force patients to take time away from their family and their jobs.
While the breakthroughs that have recently appeared to come from just a few short years of work, the discovery process that led to the new miracle drugs took decades and even generations.
Since 1998, there have been at least 96 failed attempts to develop new treatments for melanoma. Only 10 successful new agents and combinations have been discovered in the same period.
Those failures, and incremental successes, helped researchers refine their understanding of melanoma and the role of the immune system in recognizing cancer as a foreign invader. Scientists also needed time to develop more effective, safer forms of immunotherapy—and conduct clinical trials.
This cumulative discovery process was never cheap—and it's only getting more expensive. Over the past 10 years, the average cost of developing a new drug has risen from around $800 million to roughly $2.6 billion, according to researchers at Tufts.
Every successful drug has to pay for dozens of failures.
If drug developers can't cover their research and development costs, fund ongoing research and offer their investors a reasonable return, then those developers simply won't dedicate adequate resources to discovering new treatments and cures for melanoma and other deadly diseases.
Cost isn't irrelevant—but it's important to keep in mind the value newer therapies provide and the need to encourage their creation.
Fortunately, new paradigm of drug development can accelerate progress and reduce the costs of drug trials. "Adaptive" clinical trials take patients' health outcomes into account while a trial is ongoing, giving researchers the flexibility to adjust dosing to achieve maximum effectiveness.
Adaptive trials will more rapidly and efficiently bring new agents and combinations to regulatory approval, thus reducing their cost.
Thanks to advanced drugs, cancer patients live longer today than ever before, with fewer side effects to boot. President Carter's story exemplifies this. Today, he's enjoying unexpected time with family and friends and continuing to lead philanthropic projects here and across the world.
We don't know what new breakthroughs researchers will make in the coming years, but the field of immunotherapy is young, and the tools to accelerate progress are going to reduce the costs of drug development. But we do know that discouraging the development of such medicines could rob future patients of lifesaving therapies.
Charles Balch, a professor of surgery at both Southwestern Medical Center and MD Anderson Cancer Center at the University of Texas, is the editor of Cutaneous Melanoma. John Kirkwood is professor of medicine, dermatology and translational science and co-director of the Melanoma Program at the University of Pittsburgh's Cancer Institute.