Jimmy Fallon has maintained a notable social-media silence in the days since he was accused of causing a toxic environment behind the scenes on the set of NBC's The Tonight Show Starring Jimmy Fallon.
On September 7, Rolling Stone published a bombshell article featuring claims from several former and present staffers. The unnamed employees accused the comedian of "erratic" behavior and alleged that he and the show's bosses intimidated staffers.
As The Tonight Show is one of many programs currently off air due to the ongoing Hollywood writers' strike, Fallon has been able to maintain a relatively low profile in the days since the allegations were published.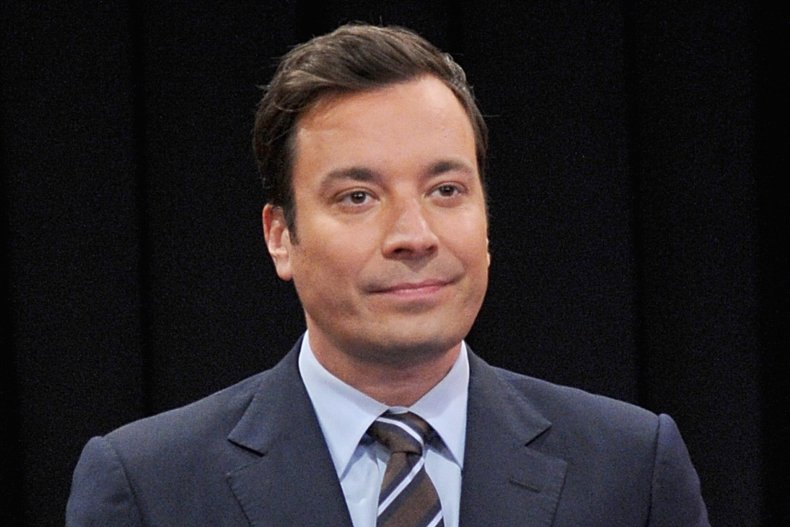 This public silence appears to have extended to Fallon's social media accounts, where the TV personality has not shared a single post for several days.
While Fallon's accounts did not feature daily posts, updates were fairly frequent before the Rolling Stone article was published.
On Instagram, where he has more than 26 million followers, Fallon's last post was on September 5. The post in question featured the star posing alongside Rolling Stones frontman Mick Jagger in London. Before that, Fallon had shared posts on the platform on September 4, September 1, August 29, August 26, and August 23.
Over on X, formerly Twitter, Fallon's last post shared with his more than 50 million followers was on September 4. The post included a video of Fallon promoting his interview with the Rolling Stones. Before that, Fallon had also been a fairly frequent presence, posting on X five times in the 10 previous days. The interview was streamed live on YouTube on September 6.
On TikTok, where Fallon has an audience of more than 10 million, the funnyman's posting history showed similar timings and themes, with his most recent video featuring the star in London one week ago while promoting the Stones interview. Before that, posts were shared on his account on September 4, August 31, and August 30.
With The Tonight Show having gone through nine showrunners over the past nine years, the staffers shared allegations of working in a "pretty glum atmosphere." Of those who spoke with Rolling Stone, seven people said that their mental health had been negatively impacted by the purported working atmosphere.
Fallon, who took over from Jay Leno as host of the late-night NBC show in 2014, is reported to have apologized to staffers hours after the article was published. According to the report, Fallon and The Tonight Show showrunner Chris Miller spoke with the employees via a Zoom call on the evening of September 7.
While the initial article on the Fallon allegations described the comedian as snapping at and belittling staffers, another employee described a completely different working environment in an interview with People.
The unnamed staffer described Fallon as "a really, really positive guy" who is "super communicative" with those who work for him. The employee, who said they had worked on the show for approximately one year, told People it was "disheartening" to see "these old accusations being brought up again."
A spokesperson for NBC defended the show, telling Rolling Stone in a statement: "We are incredibly proud of The Tonight Show, and providing a respectful working environment is a top priority.
"As in any workplace, we have had employees raise issues; those have been investigated and action has been taken where appropriate. As is always the case, we encourage employees who feel they have experienced or observed behavior inconsistent with our policies to report their concerns so that we may address them accordingly."
Newsweek reached out to representatives of Fallon and NBC via email for comment.