Jimmy Fallon's 'Tonight Show' Contract Extended Until 2021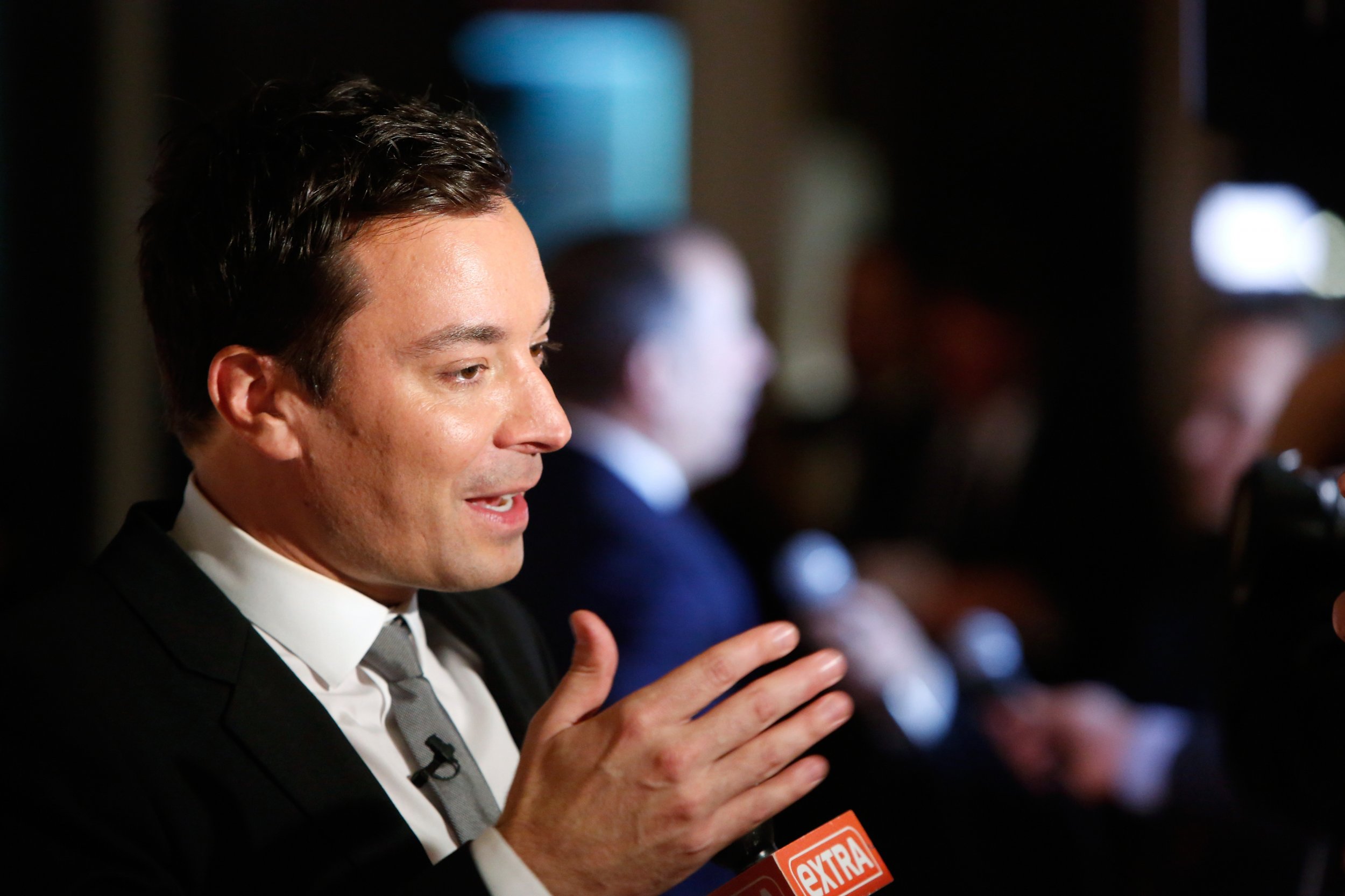 Jimmy Fallon won't be following fellow late-night hosts Jon Stewart and David Letterman into retirement anytime soon.
NBC has extended the Tonight Show host's contract until 2021, which gives Fallon an extra three and a half years on top of his prior contract. The deal seems to cement Fallon's smashing success with the show, which he took over from Jay Leno in early 2014.
In a New York Times report, NBC Chairman Robert Greenblatt cites a need to "tie [Fallon] up" the month before competitor Stephen Colbert takes over the Late Show. "He got the job last year, and you give him a three-year deal and see how it goes, and then it's like, OK, home run. Let's lock up the home run," Greenblatt told the Times.
Fallon's "home run" has included impersonating political targets, getting President Barack Obama to lighten up on the show and frequently getting creative with house band the Roots. The show has earned top ratings since Fallon began hosting.
What's more, Fallon's tenure marks an end to the longtime Late Show/Tonight Show feuding. While Letterman and Leno were rivals (especially after Leno was chosen as the Tonight Show host over Letterman), Colbert and Fallon are "great friends."
Hopefully, that'll still be the case when Colbert snatches up some of the Tonight Show's viewers.