Jimmy Floyd-Hasselbaink Named as Corruption Allegations Rock English Football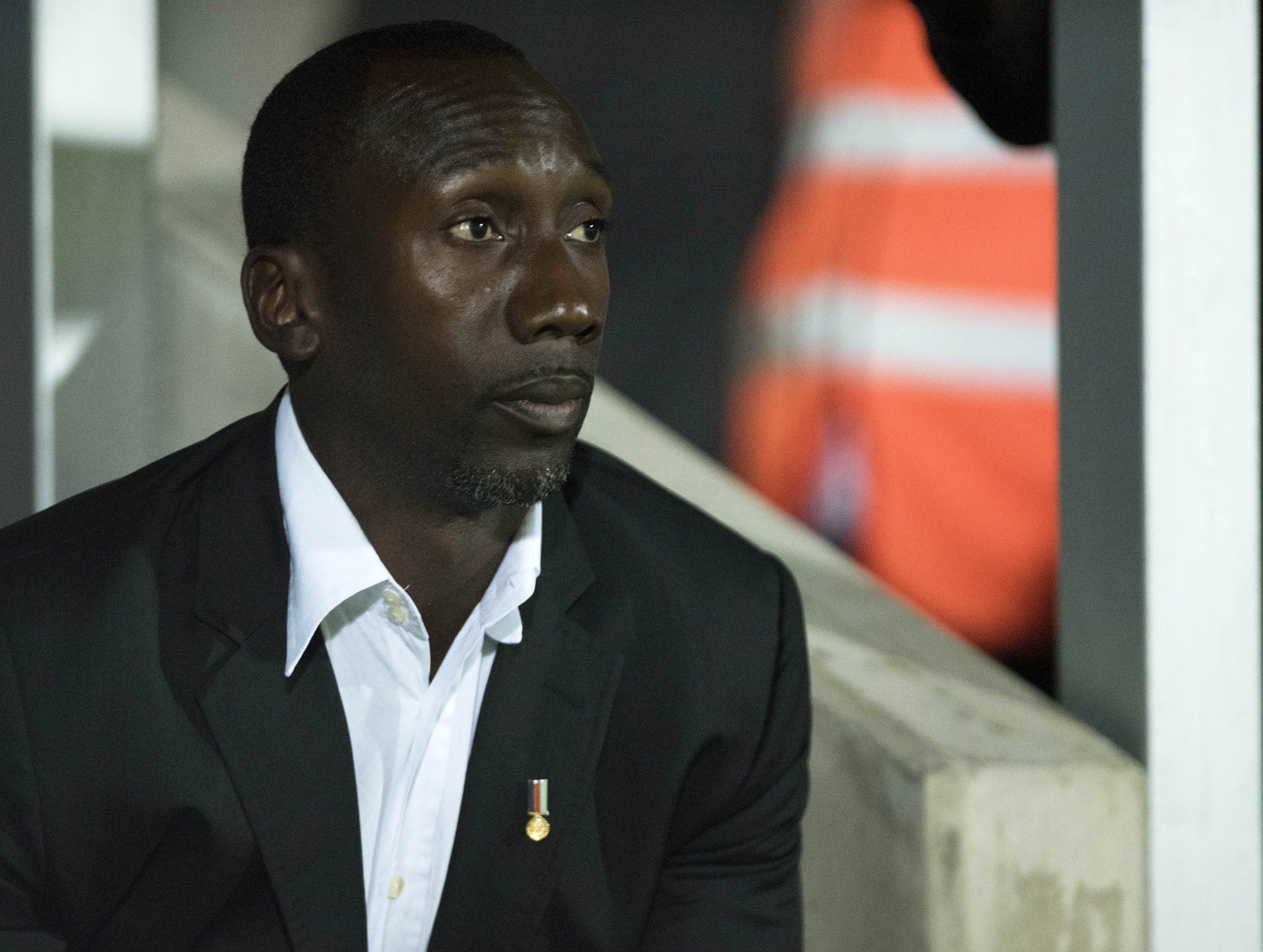 Jimmy Floyd Hasselbaink, the former Chelsea striker, is the most notable name in a new report that alleges Championship managers have been taking money to facilitate transfers.
Hasselbaink, ex of Burton Albion and now Queens Park Rangers manager, was filmed by the Daily Telegraph seemingly asking for £55,000 ($71,585) to take on an ambassadorial role for a Far Eastern company that would then sell him players. Hasselbaink denies the allegations.
The 44-year-old is claimed to have had two meetings with an undercover reporter posing as a representative of the company. The Daily Telegraph also alleged that Scott McGarvey, the former Manchester United player turned football agent, was present at one of those meetings in west London.
It is McGarvey for whom Sam Allardyce, the England manager who left his post on Tuesday, claimed he was doing a favor for when he met with undercover reporters from the same newspaper to discuss a potential £400,000 ($520,766) fee to explain how to circumvent the Football Association's rules on third-party transfers. The FA moved quickly to relieve Allardyce of his duties after the story broke, ending his England reign at 67 days and one game.
A spokesman for McGarvey said the meeting including Hasselbaink was set up for the development of "personal connections" for the manager, denying that the aim was to "improperly reward" him.
The latest revelations have also led to the suspension of Barnsley assistant manager Tommy Wright, who it is alleged accepted £5,000 ($6,500) to sign footballers from a fake Far Eastern company. Barnsley has promised an "internal investigation."
Massimo Cellino, the controversial Leeds United owner, also faces questions after he was captured on camera apparently explaining how to get around the same third-party transfer rules to which Allardyce was referring.