Jimmy John's Employee Stabbed Over Sandwich Order: Police
A North Carolina woman has stabbed a teenage Jimmy John's employee over her sandwich order, according to police.
High Point Police Department (HPPD) officers raced to the fast-food chain at 2010 North Main Street at about 5:50 p.m. on April 25 over reports of an assault.
Officers were told an irritated customer stabbed a 16-year-old female employee before leaving the store.
In a news release, a spokesperson said: "Upon arrival, officers were told an irritated customer stabbed a 16-year-old female employee. The suspect, Demetris Holeman, of High Point, is known to staff and had previously been refused service.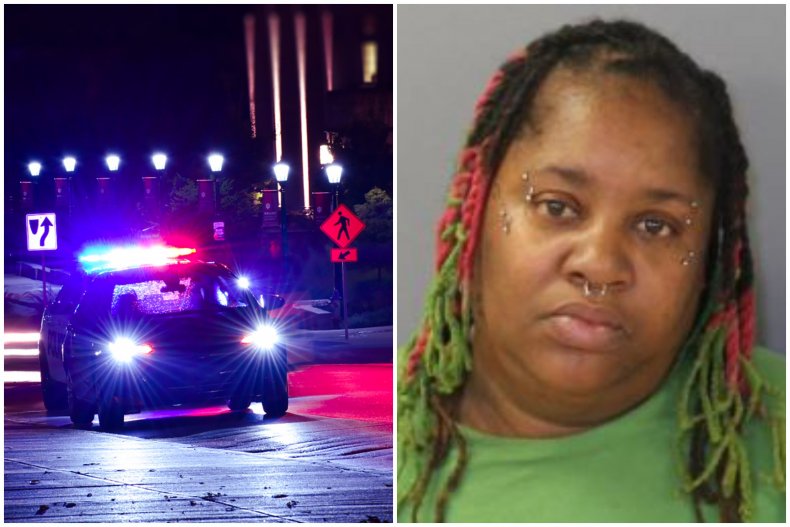 "Workers told officers Holeman came to the store to complain about her order. She then threw several items at the employee and stabbed her with an edged weapon."
The teenage victim was transported to Moses Cone Hospital in Greensboro, according to police.
Holeman, 45, was arrested at her home a few hours later and charged with assault with a deadly weapon inflicting serious injury and injury to real property for the damage to the store.
HPPD Captain Patrick O'Toole told WXII: "The sheer fact that an adult finds it OK to physically assault someone because a sandwich menu or a sandwich order being wrong is abhorrent.
"The fact that you were willing to assault someone, not only physically but with an edged weapon over a sandwich being wrong, I can't explain how you come to that conclusion."
Anyone with information about the incident has been asked to contact Crime Stoppers of High Point at 336-889-4000 or download the P3 mobile app for IOS or Android.
Newsweek has contacted the HPPD for comment.
According to the Bureau of Labor Statistics, 20,870 people employed in the private sector experienced nonfatal workplace violence in 2019.
It said of those who experienced trauma from workplace violence, 68 percent were female, 65 percent were aged 25 to 54 and 21 percent needed 31 or more days away from work to recover.
Newsweek has reported on numerous cases where employees have been violently attacked at their place of work.
Earlier this month, a Walmart employee attacked a colleague with a knife during a confrontation at a store in Oklahoma.
The employee was stabbed by a colleague in the back and was taken to a nearby hospital with non-life-threatening injuries.
A Walmart spokesperson previously told Newsweek: "We are appreciative of the quick action of law enforcement and emergency responders. We're currently assisting local police in their investigation and will refer questions to them.
"Additionally, associates with questions or needs following Sunday's incident are encouraged to reach out to their manager for assistance."