Jimmy Kimmel Blasts Mitch McConnell for 'Trying To Have It Both Ways'
Jimmy Kimmel has lashed out at Mitch McConnell in his latest monologue, accusing the Republican politician of want to have things both ways following Donald Trump's acquittal.
The late-night host weighed in on the end of Trump's second impeachment trial on Tuesday night, with special attention given to the Senate minority leader.
"Mitch McConnell tried to have it both ways this weekend," Kimmel began. "After voting to acquit, McConnell gave a blistering speech condemning Trump's actions and inaction. Basically saying, 'Donald Trump is guilty of all the things I just found him not guilty of.'"
However, instead of rolling footage of McConnell's speech, Kimmel aired audio of his said speech while rolling a video of a turtle eating a leaf.
"It was the tortoise versus the crazy yellow hare," he joked.
"Former President Trump's actions preceding the riot were a disgraceful dereliction of duty," McConnell said in his speech.
"There is no question that President Trump is practically and morally responsible for provoking the events of that day.
"The people who stormed this building believed they were acting on the wishes and instructions of their president."
McConnell added: "And their having that belief was a foreseeable consequence of the growing crescendo of false statements, conspiracy theories, and reckless hyperbole which the defeated president kept shouting into the largest megaphone on planet Earth."
Kimmel then joked about Trump's Twitter ban and mocked that he "has to write letters now" before reading aloud parts from the lengthy statement released by Trump earlier in the day.
"The Republican Party can never again be respected or strong with political 'leaders' like Senator Mitch McConnell at its helm," Trump declared in the statement. "Mitch is a dour, sullen, and unsmiling political hack, and if Republican senators are going to stay with him, they will not win again."
Which prompted Kimmel to mock: "Unsmiling. Has Donald Trump met his wife? Melania hasn't smiled since like 2011."
He added: "Now, I have to say, I think Mitch McConnell blew it. This was his party's best chance to make sure Trump never ran again."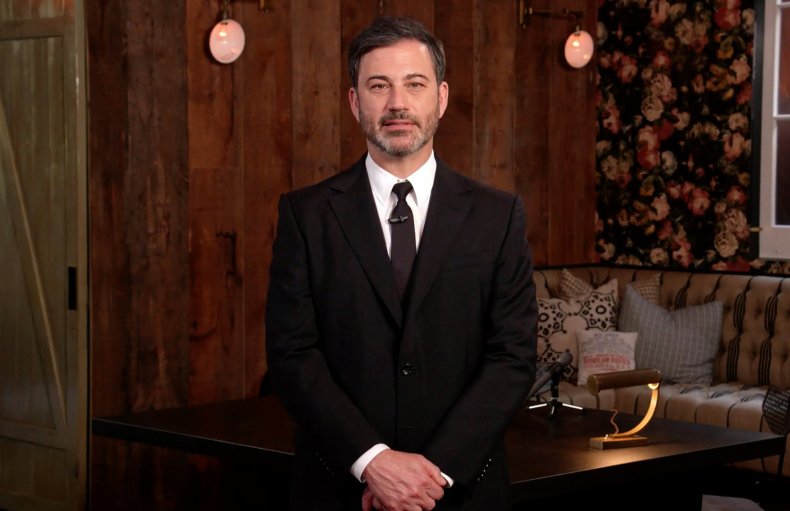 He concluded with a Lord of the Rings analogy for viewers.
"You remember the end of Lord of the Rings when Frodo brought the ring all the way to the volcano and then decided not to throw it in?" the host asked. "This was like a dumb version of that."