Jimmy Kimmel Calls De Blasio's Yankees Stance The 'Stupidest F-ing Thing I've Ever Heard'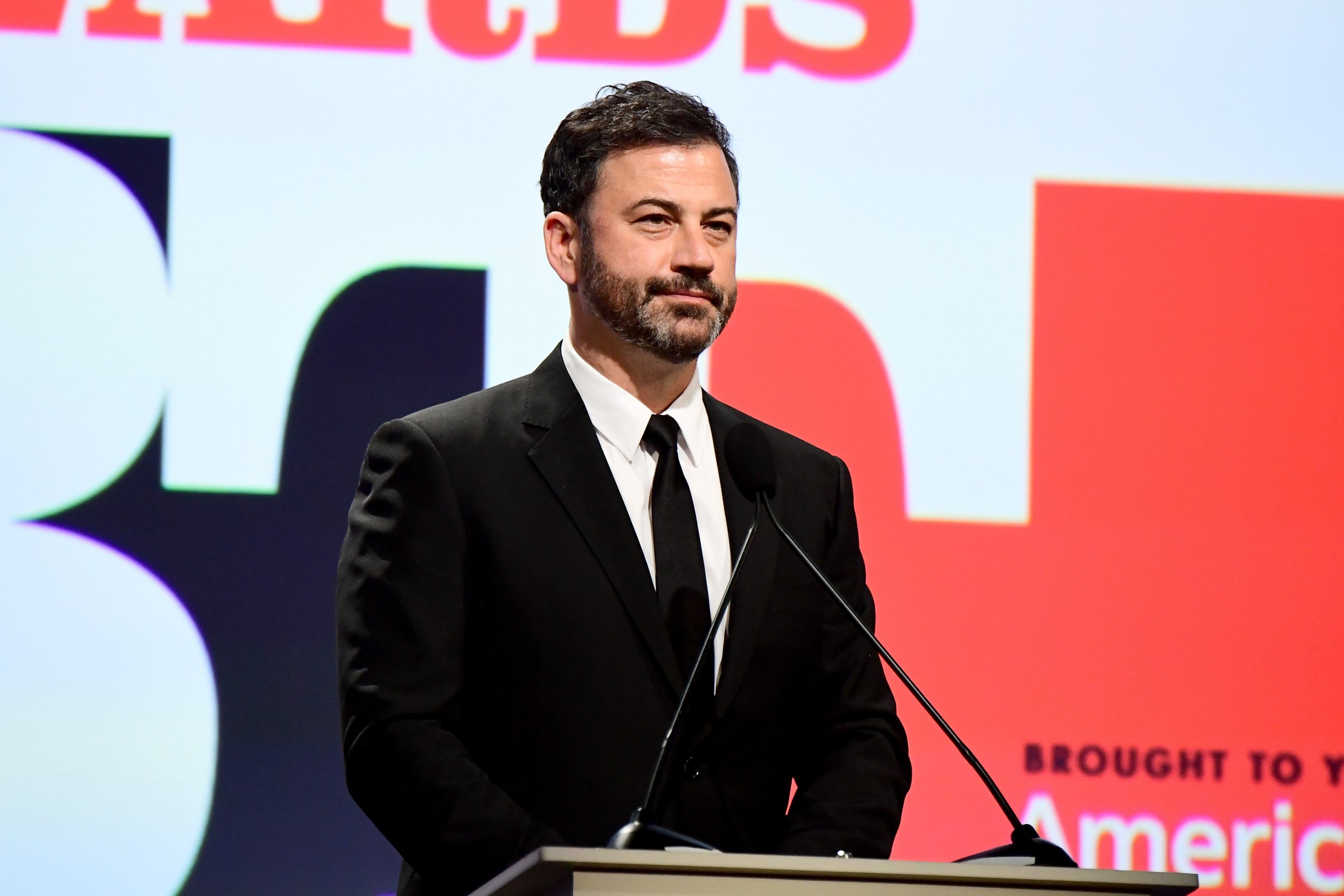 New York City Mayor Bill de Blasio is a fan of the Yankees' rival, the Boston Red Sox—which is heresy for most in the Big Apple—but he has made things worse during this MLB postseason by refusing to even pretend to root for the Bronx Bombers as they fight to make the World Series. Late night host Jimmy Kimmel, in the midst of a special run of shows in Brooklyn, called the mayor out Thursday night for his steadfast anti-Yankee stance.
The Yankees are scheduled to take on the Houston Astros Friday night in Game 6 of the ALCS. They lead the series three games to two, meaning they're one win from returning to the World Series for the first time since 2009.
De Blasio spoke with the New York Daily News editorial board this week and claimed there was no way he could root for the rival of his beloved Red Sox, even if seemingly the entire city is falling in love with the Yankees squad.
"The truth is called for in editorial board meetings," de Blasio told the Daily News. "I am a crazed, rabid baseball fan and Red Sox fan. It is constitutionally impossible to quote unquote root for the New York Yankees."
This is an honest stance, but, according to Kimmel, a pretty dumb one as well.
"What's the deal with your mayor?" Kimmel said, via Mediaite. "De Blasio, is there something wrong with this brain? The Yankees just won three games in a row [this was greeted by the audience with massive applause] and might very well be going to the World Series."
After playing a news clip that addressed de Blasio's Red Sox stance [greeted with loud boos], Kimmel ripped into the mayor.
"I mean I give him credit for honesty but that might be the stupidest fucking thing I've ever heard anybody say," Kimmel said. "Sorry for the profanity. I mean, what the—you guys voted for a Red Sox fan? It's like I don't even know you anymore. It really is. Anyway, between this and the subway, congratulations to Bill de Blasio on his final term as mayor of the city of New York."
The mayoral election is scheduled for November 7.