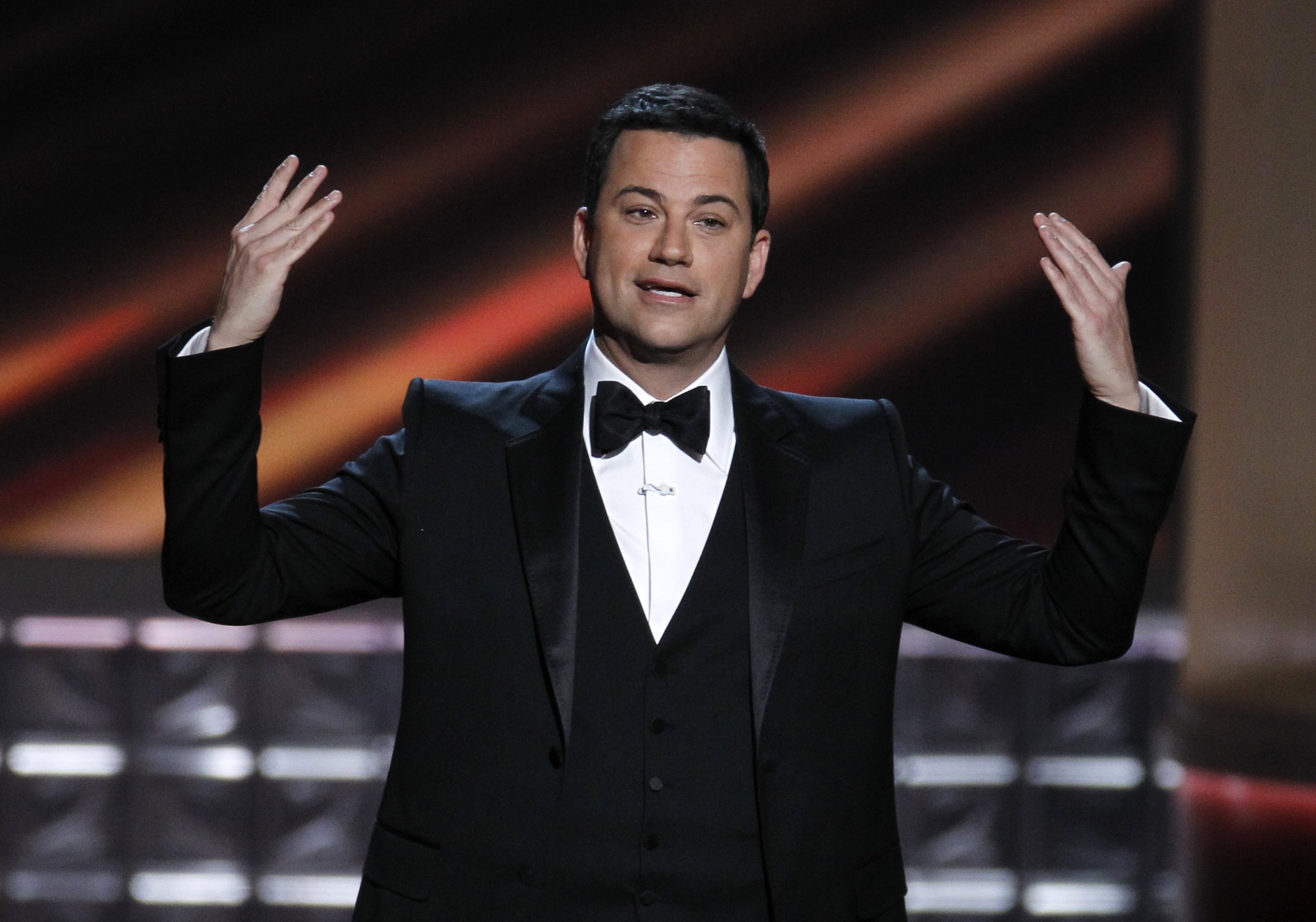 Late-night TV's Jimmy Kimmel will host the 68th Primetime Emmy Awards, the Television Academy announced Monday.
"Jimmy Kimmel is the consummate showman," Channing Dungey, president of ABC Entertainment, is quoted as saying in the Television Academy's press release. "With Kimmel at the helm, expect to be at the edge of your seat" for the Emmys.
The academy on Monday also disclosed details about the show: The ceremony will take place at the Microsoft Theater in Los Angeles on Sunday, September 18, and will be broadcast live on ABC starting at 8 p.m. ET/5 p.m. PT.
This certainly won't be Kimmel's first Emmy rodeo. His show, Jimmy Kimmel Live!, has been nominated for 21 Emmys since it made its debut in 2003 and has won three. But he's also been on the other side of things: Kimmel inserted himself into host Neil Patrick Harris's opening at the 2013 ceremony, for example, after having hosted the awards show for the first time the year before.
"Can I just give you just like a smidge of advice?" Kimmel asked as he ran up onstage and interrupted Harris. "Just look around, take it all in. I mean, enjoy every second of this, because I mean, there's a good chance they won't ask you back next year."
At the 2014 ceremony, he appeared as a presenter—as did fellow late-night hosts Stephen Colbert and Jimmy Fallon—and took the opportunity to tease actor Matthew McConaughey. A video of that ribbing has since garnered more than 1.4 million views.
During the most recent ceremony, in September, as a presenter once again, Kimmel pulled a pair of scissors out of his jacket pocket, cut out the name of the winner from the envelope in the Lead Actor in a Comedy Series category, and ate it.
While fans wait to see what shenanigans Kimmel comes up with for the 2016 ceremony in September, they can re-watch Kimmel's opening monologue from his first time hosting four years ago, when Mitt Romney was running for president and Lena Dunham was a newcomer to the awards show.