Jimmy Kimmel Under Fire Again for Sexual Joke About Underage Megan Fox
Jimmy Kimmel is facing criticism today after an interview he did with Megan Fox from 2009 reemerged in which he makes a sexual joke about her being underage.
The clip from Jimmy Kimmel Live! features a then 23-year-old Fox discuss how director Michael Bay made her "dance underneath a waterfall" in a bikini when she was 15-years-old as an audition to be an extra in Bad Boys II.
"The first time I ever worked with [Bay], actually, I had just turned 15 and I was an extra in Bad Boys II," she says in the clip, adding: "They were shooting this club scene, and they brought me in, and I was wearing a stars-and-stripes bikini and a red cowboy hat and, like, six-inch heels. He approved it, and they said, you know, Michael, she's 15 so you can't sit her at the bar and she can't have a drink in her hand, so his solution to that problem was to then have me dancing underneath a waterfall getting soaking wet.
"At 15, I was in 10th grade. So that's sort of a microcosm of how Bay's mind works"
In the segment, Kimmel appears to brush over the point Fox is trying to make and interrupts with a joke to diffuse the growing tension.
"Yeah well, that's really a microcosm of how all of our minds work," he quipped.
The host, 52, recently came under fire when old footage of him in blackface resurfaced.
Fox worked with the director for the Transformers films and their public beef has been widely publicized.
In a 2009 interview with Wonderland magazine to promote the film Jennifer's Body, Fox criticized Bay and compared him to a dictator.
"[Michael] wants to create this insane, infamous mad-man reputation. He wants to be like Hitler on his sets, and he is," she said. "So he's a nightmare to work for but when you get him away from set, and he's not in director mode, I kind of really enjoy his personality because he's so awkward, so hopelessly awkward. He has no social skills at all. It's endearing to watch him. He's so vulnerable and fragile in real life and then on set, he's a tyrant."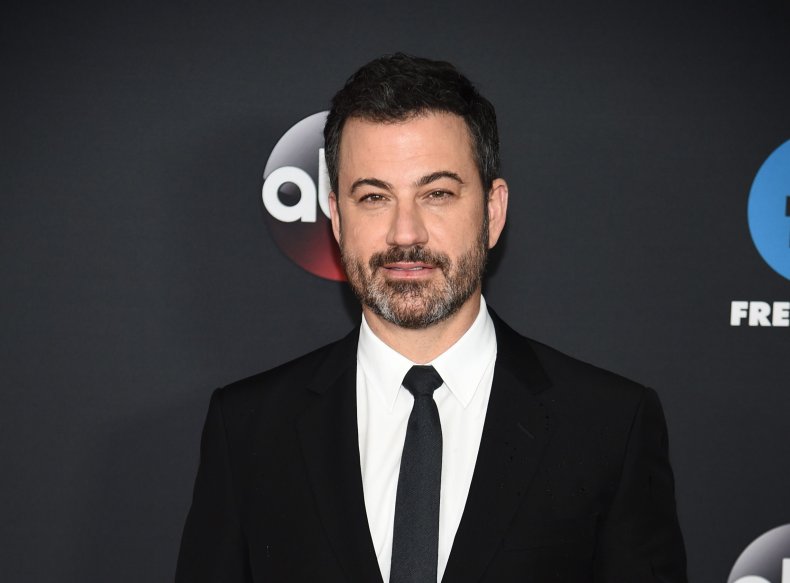 Fox's statements against her director proved detrimental to her career, with her being tarred with the "difficult to work with" brush.
An open letter from three crew members from Transformers: Revenge of the Fallen defending Bay was then published.
One passage from the letter, which was posted to Bay's website at the time reads: "Megan really is a thankless, classless, graceless, and shall we say unfriendly b****. It's sad how fame can twist people, and even sadder that young girls look up to her. If only they knew who they're really looking up to."
Bay later said he "did not condone" the letter or Meghan's remarks.
Fox was subsequently fired from the Transformers franchise and replaced by model Rosie Huntington-Whiteley.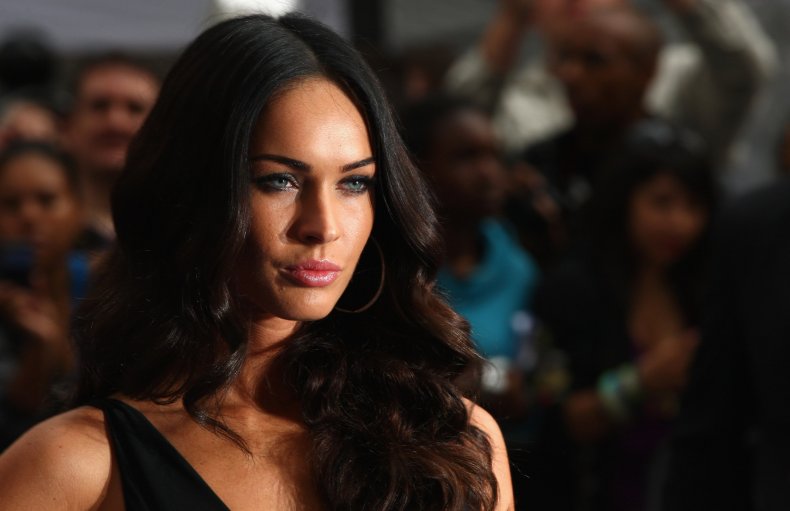 The interview with Fox by Kimmel resurfaced on Sunday when it was posted by Twitter user liz w, with the comment "clip from 2009 where megan fox tells a story about michael bay sexualising her as a 15 y/o. the crowd laughs, and kimmel makes gross jokes. teen girls being preyed on by older men has never been taken seriously and still isn't."
The clip has been viewed 5.8 million times as of reporting, with dozens of people responding to the tweet by denouncing Kimmel's reaction.
Baronaharon wrote: "I think Fox's reaction shows a lot. She's so clearly visibly upset by Kimmel's reaction but can't say anything to his awful joke. This is terrible to watch, it's a kind of abuse in real time. Even a high star celebrity is not immune."
Twitter user @usagibunns posted "this is so disgusting ,, she repeatedly said she was 15 and he + the crowd just joked about it ?? his response was gross and she looked so uncomfortable!"
The heat from the #MeToo movement of 2018 has mostly died down, but the last few weeks have seen a resurgence of people coming forward.
Now in light of the accusations being made against Chris D'Elia and Danny Masterson, many are reexamining Fox's treatment as a young, overtly sexualized woman in Hollywood, when she was at the height of her fame a decade ago.
Newsweek has reached out to Kimmel but the late-night host's representatives had not responded at the time of reporting.