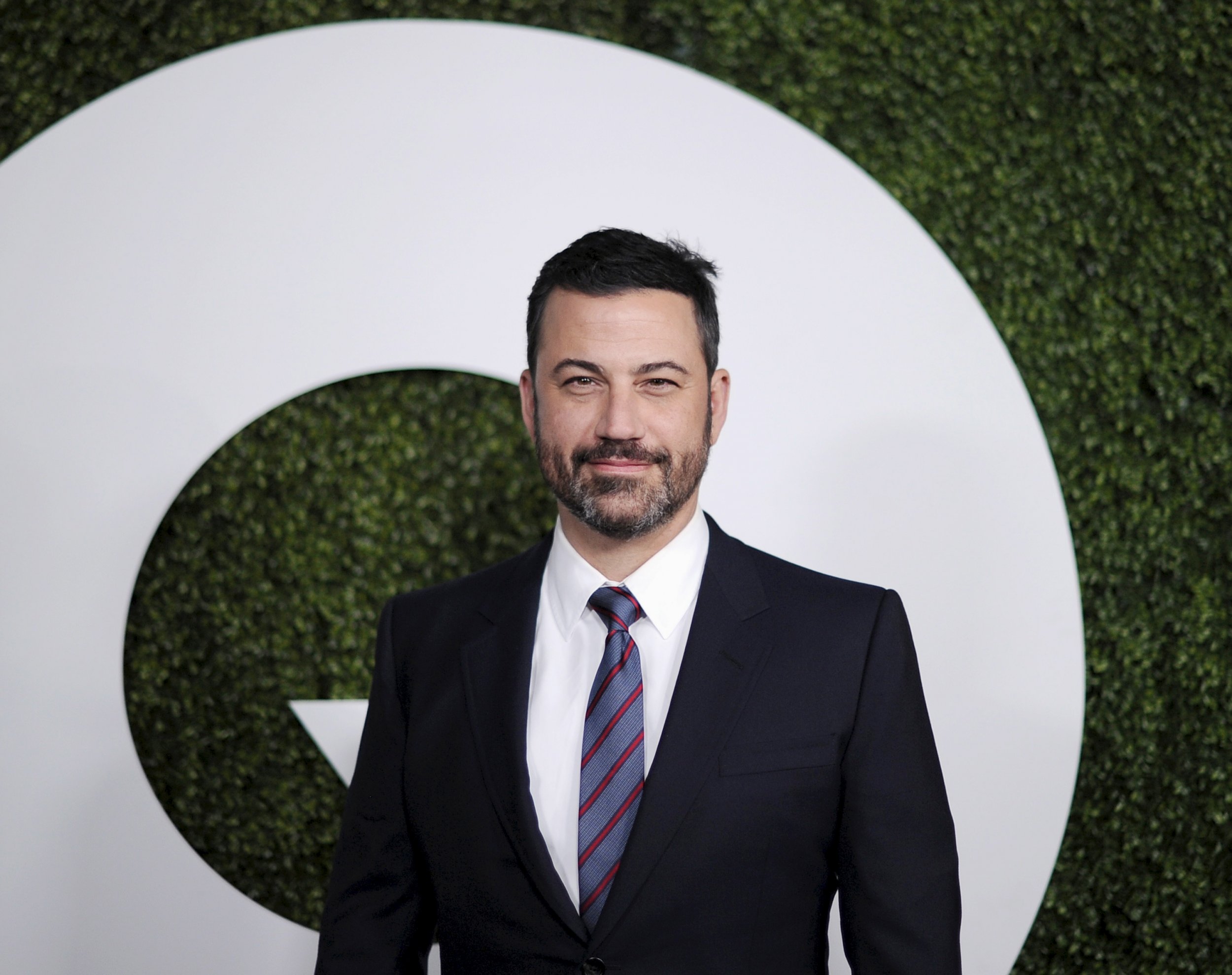 President Donald Trump lies about once every five minutes. That's not hyperbole: last year Politico watched nearly five hours of speeches and press conferences and found the then-GOP front-runner told "roughly one misstatement every five minutes on average."
ABC late-night host Jimmy Kimmel Tuesday night decided to confront the now-president on those apparent lies. He did so in clever fashion: the late-night show re-imagined the classic Schoolhouse Rock song "How a Bill Becomes a Law." The Kimmel version—"I'm Just a Lie"— detailed how one of Trump's lies turns into the truth, or muddles the facts enough to obfuscate where the truth lies.
"We are now living in a world of alternative facts." Kimmel said. "The president makes statements almost every day that aren't necessarily based in truth, which is frustrating to some people and confusing to others, especially young people... To bring children up to date on the new American way we took a cue from Schoolhouse Rock."
The short video follows the exploits of a Trump lie and mirrors the style of the Schoolhouse classic. "I make the president feel good about himself," the anthropomorphized lie says in an aside in the video. "And sometimes I can even help him sell his policies to voters."
In a partisan atmosphere, the lie in the video points out that "not everybody has to believe a lie, only enough to make me a debate."
It's a worthwhile watch and just the latest criticism lobbed at Trump by Kimmel. Perhaps most notably, Kimmel told a heart-wrenching story on his show about the recent birth of his son, who was born with a dangerous heart disease that required open-heart surgery.
Amid a Trump-backed plan to repeal and replace the Affordable Care Act, otherwise known as Obamacare, Kimmel defended the health care bill so all families would be able to afford that sort of care.
"If your baby is going to die and it doesn't have to, it shouldn't matter how much money you make," he said. "I think that's something that, whether you're a Republican, or a Democrat, we all agree on that, right?"