Watch: Jimmy Kimmel Roasts United Airlines with Parody Commercial After Horrific Passenger Incident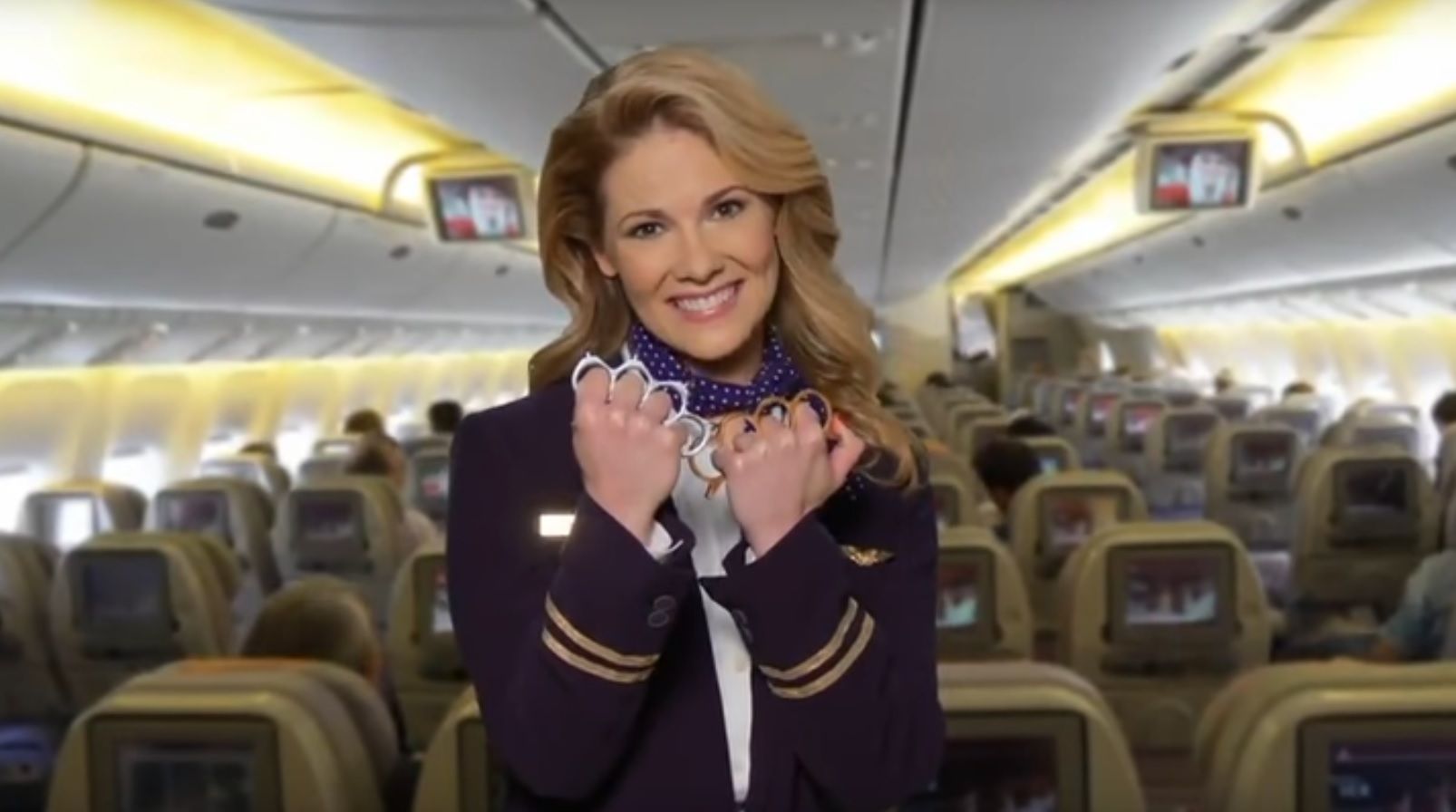 United Airlines' bad PR week got a whole lot worse Tuesday night when Jimmy Kimmel took aim at the company for physically dragging a passenger off a plane.
The comedian aired a spoof commercial on his late night talk show, Jimmy Kimmel Live!, lambasting the airline for its heavy-handed treatment of a man on a flight from Chicago to Louisville, Kentucky, Sunday.
The passenger was forcibly removed from the flight because it was overbooked. Viral footage posted by another customer on the plane shows the man being dragged across the floor by several security guards. His nose was bloodied in the process.
In the Kimmel parody, a United stewardess cheerily says: "We're United Airlines. You do what we say when we say and there won't be a problem."
"If we say you fly, you fly. If not, tough shit," the spoof continues, interspersed with footage from Sunday's incident.
Sporting brass knuckles on her hands, the stewardess adds: "Give us a problem and we'll drag your ass off the plane. If you resist, we'll beat you so badly you'll be using your own face as a flotation device."
Kimmel is not alone in roasting United. Since the story broke, memes have flooded the internet, including one tweet from the Oxford, Mississippi, police department:
The brutal video also stoked comparisons to The Walking Dead villain Negan, who bludgeoned fan favorite Glenn to death with his barbed wire baseball bat, Lucille:
United CEO Oscar Munoz apologized for the incident in a statement posted by the company's Twitter profile Tuesday. Munoz said the airline takes "full responsibility" for the "truly horrific event" and plans to investigate exactly what happened.