Houston Man Sets Fire to Home With His Two Small Children Inside Following Argument With Wife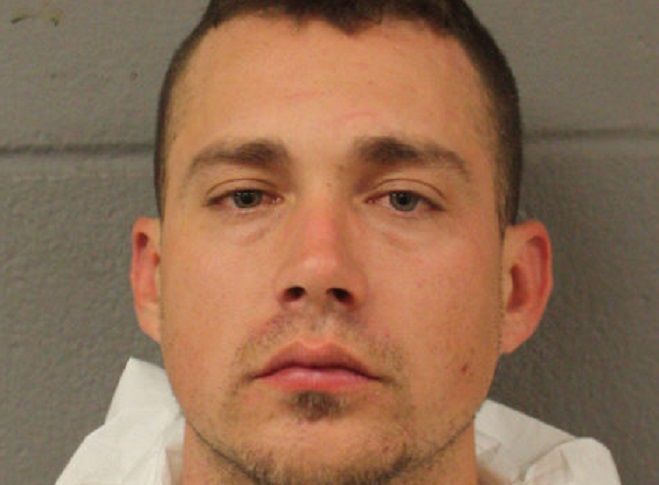 A man has been arrested on suspicion of purposely setting fire to his home while his wife and two small children were inside.
Jimmy Klayton Lauder, 31, has been charged with arson and child endangerment following the blaze which occurred at his home on Rockharbor Lane in Houston, Texas.
Read more: Seattle police are investigating a suspected arson attack after Molotov cocktails ignited a church during service
The Harris County Fire Marshal's Office investigators were called to assist Cypress Creek Fire Department at around 5 a.m. on December 16, the department said in a statement.
According to Harris County Sheriff Ed Gonzalez, the blaze was started intentionally after Lauder arrived home "possibly intoxicated" in the early hours and started arguing with his wife, reports the Houston Chronicle.
Lauder's wife then went upstairs with their two small children to allow the 31-year-old to calm down. The suspect is then accused of pouring a flammable liquid, identified as gasoline by Gonzalez, all over the bottom floor of the house and setting it alight.
The house's smoke alarm alerted the woman to the fire, and she called 911. She and her two children managed to escape the home without any injuries.
The fire was contained in the kitchen and did not spread to the rest of the home, reports KTRK. Lauder was arrested when police arrived at the scene of the house fire.
"We are extremely grateful that no one was injured in this fire and that the female victim and her two children are safe," Harris Country Fire Marshal Laurie L. Christensen said in a statement.
"The Harris County District Attorney's Office has accepted the charges of arson and child endangerment. Mr Lauder has been booked into the Harris County Jail."
The Cypress Creek Fire Department said emergency services were on the scene within six minutes and the fire was "rapidly extinguished."
"Thank you to Champions Emergency Services District, Cy-Fair Volunteer Fire Department and Klein Volunteer Fire Department for automatic aid and back in companies and Harris County Fire Marshal for investigation and arresting/charging the suspect," the department added.
The Cy-Fair Volunteer Fire Department urged local residents to "please take time to check your smoke alarms and ensure they are working properly" in a statement on Facebook in the wake of the fire.
A Harris County Fire Marshal's Office spokesperson said its Investigations Division is responsible for fire, arson, and explosion investigations in unincorporated Harris County.