J.J. Abrams to Direct 'Star Wars: Episode IX'. Why Not a Woman or Person of Color?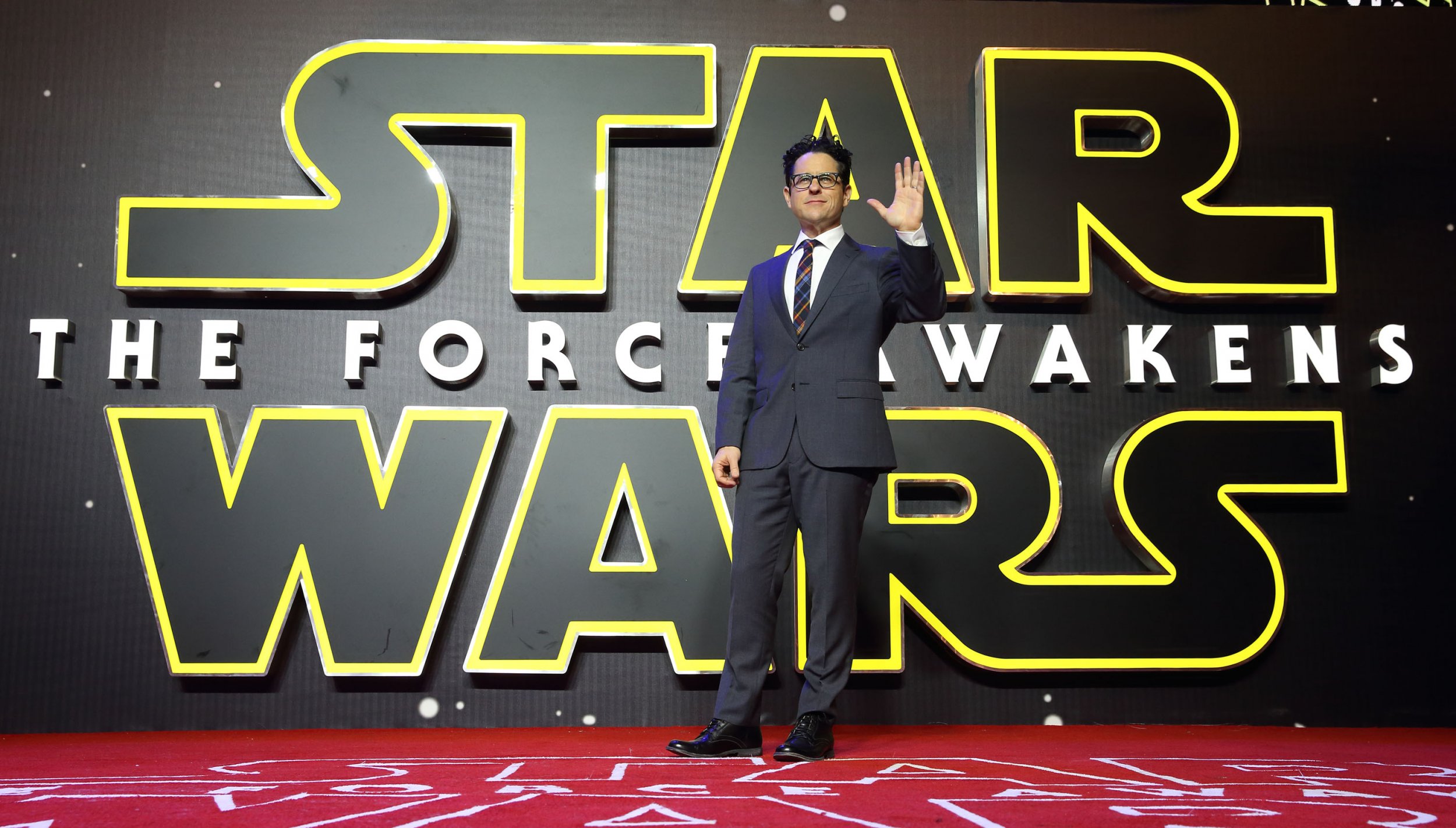 A week after Jurassic World's Colin Trevorrow was ousted from the Star Wars: Episode IX director's chair, a familiar face has stepped in to replace him: J.J. Abrams, the man responsible for successfully rebooting the new trilogy in 2015 with Star Wars: The Force Awakens.
"With The Force Awakens, J.J. delivered everything we could have possibly hoped for, and I am so excited that he is coming back to close out this trilogy," Disney-owned Lucasfilm president Kathleen Kennedy said in a statement Tuesday.
Abrams is a wise choice, to be sure. He took a franchise and characters beloved the world over, including the late Carrie Fisher's Princess Leia and Harrison Ford's Han Solo, and against the odds, managed to win over audiences new and old. His 2015 blockbuster also paid fitting homage to George Lucas' original trilogy while establishing new characters for fans to get behind: protagonists Rey (Daisy Ridley), Finn (John Boyega) and, of course, the adorable droid BB-8.
But the selection of Abrams also has inspired some criticism, as some see his hiring as a missed opportunity to bring in a female filmmaker or person of color.
Lucasfilm has not been sheepish in exercising its control over its lucrative series, which has grossed $7.5 billion worldwide, including the original trilogy released between 1977 and 1983, a prequel trilogy in the 2000s, The Force Awakens, 2016's anthology film Rogue One and an animated film, The Clone Wars, released in 2008. The next movie, The Last Jedi, directed by Rian Johnson and set for release in December, could easily increase that number by another billion, putting Star Wars neck-and-neck with the expanded Harry Potter universe of films for the second-highest grossing franchise in history.
Under Disney's umbrella, Episode IX is the third Star Wars film to lose a director over creative differences and other concerns. Josh Trank was taken off a standalone movie, due for release in 2019, in May 2015 before shooting a single frame. It's reputed his behavior on the set of the flop Fantastic Four movie in 2015 cooled Lucasfilm's faith in him.
In June, just a few months before this latest shakeup, Lucasfilm also announced it had parted company with the directors of its upcoming Han Solo prequel film, Christopher Miller and Phil Lord, the moviemaking duo behind the riotous 21 Jump Street films starring Channing Tatum and Jonah Hill and the crowd-pleasing The Lego Movie. That movie, unlike Trank's, was already in production. It was claimed the pair's vision did not align with Kennedy or Star Wars stalwart Lawrence Kasdan's vision for the popular character. The movie will be completed by Hollywood veteran Ron Howard.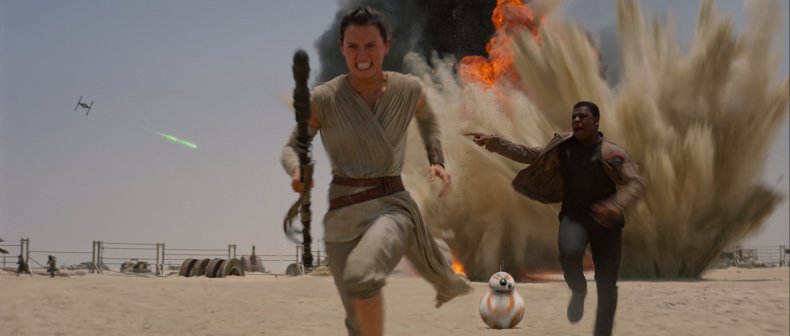 Related: After 'Star Wars' Han Solo Movie Loses Directors, Is It Time to Worry About the Franchise?
Kennedy and company are not taking chances with these films—even going as far as plowing millions of dollars into reshoots for Rogue One six months before release in 2016 and installing another filmmaker, Tony Gilroy, to oversee them. Gareth Edwards, the film's director, remained credited as filmmaker. In that instance, the extra caution paid off: Rogue One was well-reviewed by critics, including Newsweek.
But a day after Patty Jenkins minted what is said to be a record-setting deal for a female director in Hollywood, to oversee the Wonder Woman sequel for Warner Bros., Lucasfilm's decision has raised questions. Why not a woman or a person of color? All of the Star Wars films have been, are being, or will be directed by white men. On screen, however, Lucas' world imagines loveable furballs like Chewbacca and Yoda and had arguably one of Hollywood's first great feminist heroes in Leia, with Ridley's Rey picking up the mantel in the new trilogy.
Over the last week, social media has posited many different names to take over from Trevorrow, including Jenkins, who proved capable as any man at directing a superhero movie with Wonder Woman—the summer's top-grossing film.
Other names mentioned included Ava Duvernay, the Selma director who is behind another Disney film, the $100 million-budgeted A Wrinkle in Time, out next year. Abrams even tipped Duvernay to direct one of the films while promoting The Force Awakens.
Creed director Ryan Coogler, who is directing Disney and Marvel's Black Panther, was also bandied around on social media, along with Barry Jenkins, the writer-director behind the Oscar-winning Moonlight.
On Twitter Tuesday, after the news of Abrams' Star Wars return came down the pike, there was some disappointment that a more diverse name wasn't considered, though it's not a knock on Abrams by any means.
So, while we might have to wait for another trilogy or standalone movie to see a woman or person of color enter the Star Wars world, there is slow but steady progress being made elsewhere. In the comic book genre, fans can look forward to the aforementioned Wonder Woman sequel helmed by Jenkins in 2019 and Coogler's Black Panther next year. Marvel has tapped a filmmaking duo, Anna Boden and Ryan Fleck, for its first female superhero movie, Captain Marvel. And in June, Sony set Love & Basketball 's Gina Prince-Bythewood as the director of Silver & Black, a movie set within the Spider-Man universe. That film will make her the first woman of color to direct a tentpole superhero movie.