J.J. Abrams Holds His Hands Up to a 'Star Wars: The Force Awakens' Mistake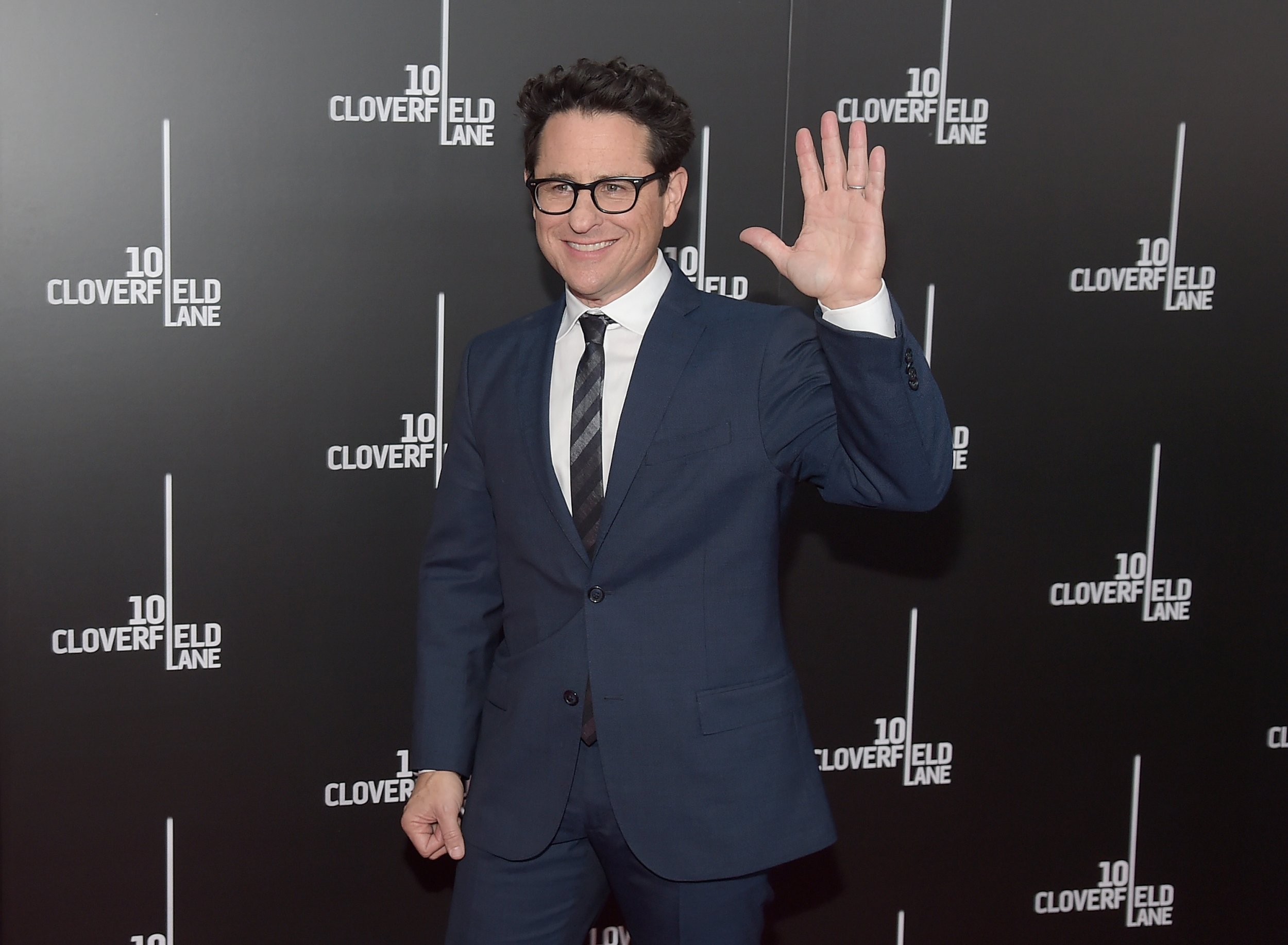 It's unanimously agreed that Star Wars: The Force Awakens was a sterling effort at re-energizing a four-decade old franchise, with director J.J. Abrams praised for honoring the past while setting a new course for the space saga. But even best laid plans can go awry—something the filmmaker is now apologizing for.
One of the small niggles diehard fans had with the movie was in the final moments when, upon returning to the resistance's base and reeling from Han Solo's death, General Leia embraced newcomer Rey in a hug, apparently slighting Chewbacca, who was also within the same shot—though perhaps preoccupied aiding an injured Finn. After all, it was with Chewie that Solo spent most of his adult years exploring the galaxy, while Rey was a fairly new fixture in the characters' lives.
Abrams is holding his hands up on this one, folks. He admits: "That was probably one of the mistakes I made in that. My thinking at the time was that Chewbacca, despite the pain he was feeling, was focused on trying to save Finn and getting him taken care of. So I tried to have Chewbacca go off with him and focus on Rey, and then have Rey find Leia, and Leia find Rey."
He added in an interview with /Film: "The idea being that both of them being strong with the Force and never having met would know about each other—that Leia would have been told about her beyond what we saw on screen and Rey, of course, would have learned about Leia. And that [it] would be a meeting and a reunion all in one, and a sort of commiseration of their mutual loss."
To be clear, Abrams definitely didn't mean to hurt poor Chewie's feelings and it's all just a case of unfortunate camera-blocking. "Had Chewbacca not been where he was, you probably wouldn't have thought of it. But because he was right there, passed by Leia, it felt almost like a slight, which was definitely not the intention," he clarified.
Of course, fan theories following the December 2015 release of The Force Awakens still persist to attempt to discuss Rey's secretive history before the events of the film take place. There's plenty of healthy debate that perhaps Leia and Rey do know each other already and are even family, but keeping their ties a secret. That would make such an embrace, at such an emotional time, all the more meaningful. Then there's the fact that the film concluded with Rey tasked with tracking down the exiled Luke Skywalker—why her specifically?
While Abrams has answered at least one nagging question, it seems we'll have to wait until Episode VIII in December 2017 for answers to the other burning queries. Only 21 more months then...