J.K. Rowling Accused of Transphobia After Liking Tweet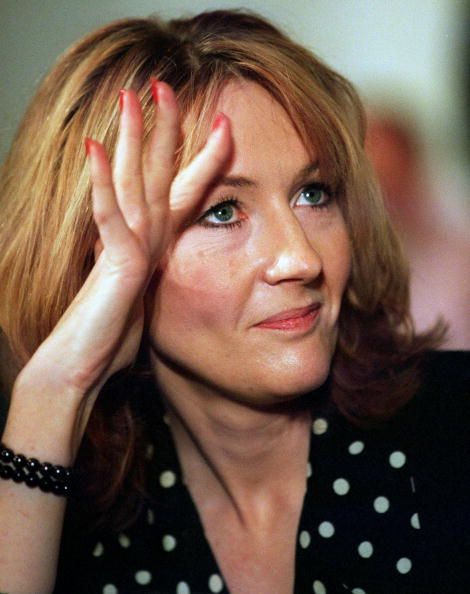 Beloved author and outspoken Twitter user J.K. Rowling found herself in the middle of a social media flare-up on Wednesday after she accidentally liked a tweet that some users called "transphobic."
The tweet in question was meant to highlight the struggles women have long endured in parliament, but its reference to "men in dresses" was interpreted by some to be offensive to trans women.
"I was shouted at by men at my first Labour Party meeting aged 18 because I asked them to remove a Page 3 calendar," wrote Twitter user Rachel in the favorited tweet. "I've been told to toughen up, be louder, stronger, independent. I've often not felt supported. Men in dresses get brocialist solidarity I never had. That's misogyny."
In a statement to Newsweek, Rowling's spokesperson said the author swiped the like button on accident.
"It was a mistake," the spokesperson said. "I'm afraid J.K. Rowling had a clumsy and middle-aged moment and this is not the first time she has favourited by holding her phone incorrectly!"
After screenshots of the favorited tweet began circulating on Twitter, users began sending a deluge of criticism to the author. Some said the liked tweet was surprising, given that Rowling has previously hit back at right-wing commentators when they have insulted transgender women.
Others called her a "TERF," a slur short for "trans exclusionary radical feminist" that is used to describe self-identifying feminists who don't believe trans women are women.
Rowling is notorious for using Twitter to speak out on political and social issues. It's also her favorite medium to communicate with readers and respond to questions. "J.K. Rowling very rarely gives media interviews or comment, preferring to make any public comment via Twitter," her press team said.
As a result, her very public ire for President Donald Trump, Brexit and other right-wing causes has often made her a champion within progressive online communities, much to the chagrin of some conservative Potterheads.
The author, who is still one of the richest and most charitable women in the U.K., doesn't seem to mind.