Author J.K. Rowling on Friday backed a warning made by psychiatrist and psychoanalyst Dr. David Bell against gender dysphoria, which he said needed careful exploration.
"History will judge whether Dr David Bell was a hateful transphobe or trying to alert people to a medical scandal, but he's far from the only health professional raising these concerns (and I have the letters and emails to prove it.)," Rowling said as she tweeted a clip of Bell's interview on BBC News that was posted by a former BBC journalist.
Bell, who is a former staff governor at the Tavistock and Portman NHS Foundation Trust, was speaking about children who suffer from gender dysphoria. There has been a "great pressure to affirm these children as being trans" without having "appropriate exploration," according to Bell.
"Thirty-five percent of these children are on the autistic spectrum. A large number of these children are gay and lesbian children, who are suffering in relation to their sexual orientation, need to be helped to understand themselves better," he said.
The doctor also said that some of those children and young people have "internalized homophobia" as they "hate their sexual body and want to get out of it," and therefore it is important to recognize their "terrible suffering" and not label them trans and "put them on a medical pathway, which has irreversible consequences."
"There's been a tendency to interpret the memorandum of understanding, which is the professional framework, as implying that children and young people who present with gender identity issues should be immediately affirmed and this has caused damage," he added.
Rowling has been scrutinized over the years over her comments about the transgender community and has been accused of being transphobic. However, she has insisted that she doesn't have any negative feelings toward transgender people.
In another tweet on Friday, Rowling pointed out at how fast she faces those types of accusations after she shared Bell's interview.
"You could set your watch by how quickly the four word slogan comes back. Thirty-one seconds after I share video of an experienced clinician talking about irreversible harm being done to CHILDREN in the name of their ideology..." she tweeted and shared a screenshot of a comment that was tweeted back at her that said: "trans women are women."
She continued defending herself in another tweet: "Among the predictable replies I get whenever I share something like this, the one that mystifies me most is 'why do you care?' Have you actually listened to what Dr Bell is saying about the patients he treated? Because if so, my question is, 'why don't YOU care?'"
Last month, she was criticized for a tweet in which she referenced International Women's Day, while also alluding to some of her past comments in the process, which were considered transphobic.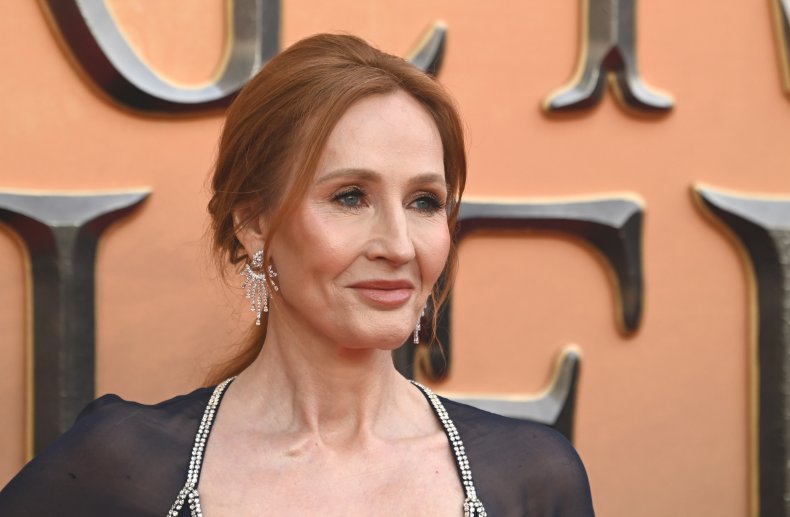 The author has also expressed her opposition to Scotland's Gender Recognition Reform Bill when she tweeted: "Will harm the most vulnerable women in society: those seeking help after male violence/rape and incarcerated women. Statistics show that imprisoned women are already far more likely to have been previously abused."
The bill would change gender laws in the country to make it easier for citizens to legally change their gender.
Newsweek contacted Dr. Bell's communication team and J.K. Rowling's office for comment.