J.K. Rowling to Be Honored With PEN/Allen Foundation Literary Service Award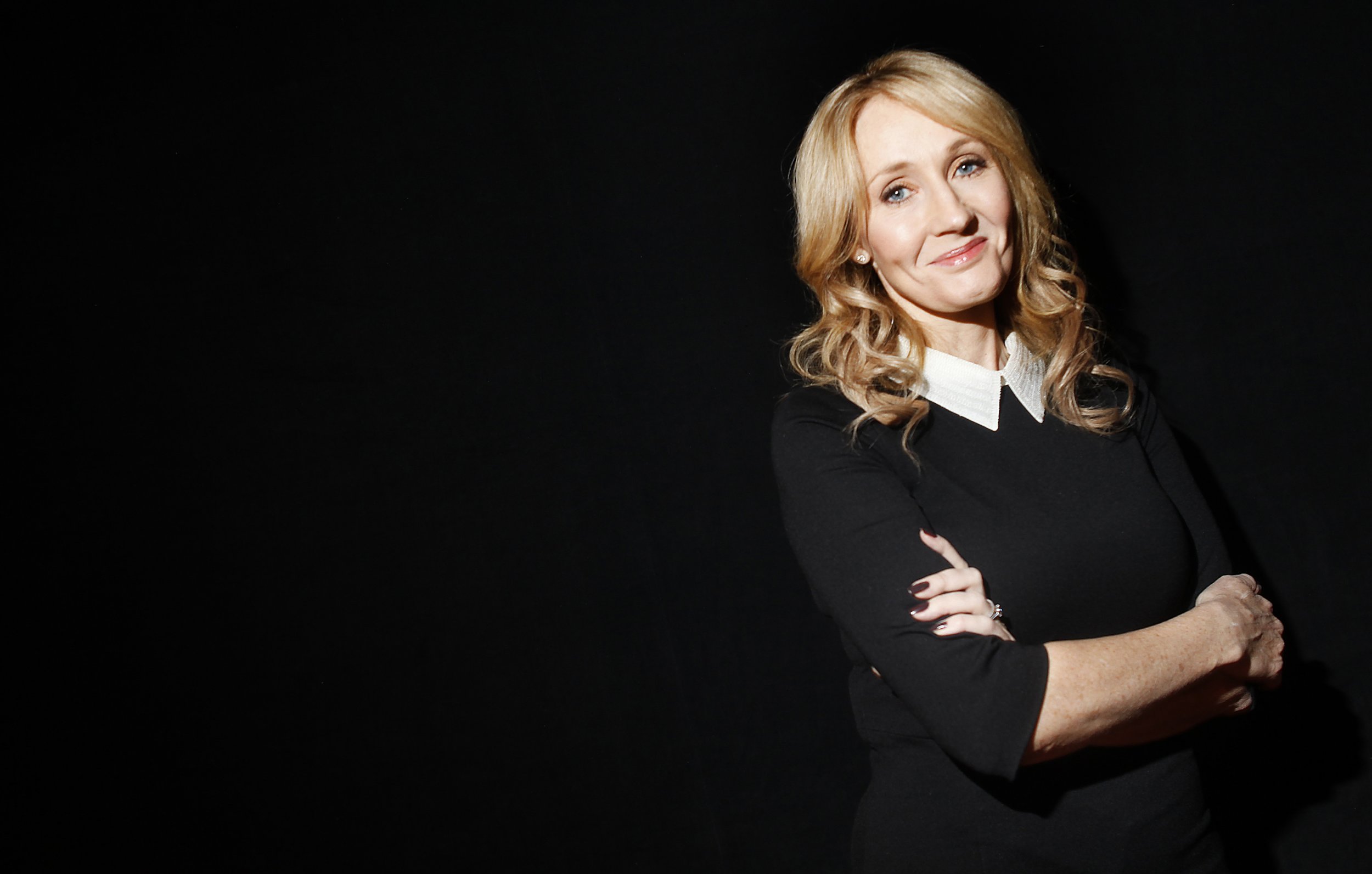 J.K. Rowling's words first drew noses into books nearly 20 years ago, after the initial Harry Potter book was published in the U.K. The series went on to become a publishing phenomenon, with translations into dozens of languages, a wildly successful film series and offshoots like The Wizarding World of Harry Potter in Orlando, the upcoming play Harry Potter and the Cursed Child and the spinoff film Fantastic Beasts and Where to Find Them (set to open November 18).
In the nearly two decades since Harry Potter and the Philosopher's Stone first hit shelves (it was called Harry Potter and the Sorcerer's Stone when it was published in the U.S. several months later), Rowling has not only inspired children and adults alike to read, but also created and worked with a number of charities and frequently lent her voice in support of causes such as diversity, refugees and women's and LGBT rights. She has become known for her social commentary and her very-active Twitter account, which has garnered more than 6.5 million followers.
The PEN American Center, a nonprofit that defends free expression and access to information, ideas and literature, announced Monday that it would award Rowling with the annual PEN/Allen Foundation Literary Service Award at its gala in May. The award is presented "to a critically acclaimed author whose work embodies its mission to oppose repression in any form and to champion the best of humanity." Past recipients include Salman Rushdie and Toni Morrison.
"Through her writing, Rowling engenders imagination, empathy, humor, and a love of reading, along the way revealing moral choices that help us understand ourselves," Andrew Solomon, president of PEN America, is quoted as saying in the organization's press release announcing the award.
"Through their experiences with Rowling both on and off the page, countless children have learned not only the power of speaking their own minds, but the critical importance of hearing others," Solomon said.
The author, who was a teacher and human rights abuses researcher for Amnesty International before stepping into the literary spotlight, is the founder and president of Lumos, a nonprofit that "works to support the 8 million children in institutions worldwide to regain their right to a family life and to end the institutionalisation of children." Rowling's Volant Charitable Trust primarily funds projects that alleviate social deprivation, with a specific focus on women's and children's issues, as well as research into causes, treatments and potential cures for multiple sclerosis.
Rowling has also supported other charities and causes, according to her Lumos bio, including One Parent Families (now Gingerbread), Maggie's Cancer Care Centres, Medecins Sans Frontieres and Comic Relief. Just in the last week, she tweeted a reminder that author royalties from A Cuckoo's Calling, written under her pseudonym Robert Galbraith, will benefit The Soldiers' Charity.
PEN emphasized that Rowling's work has been targeted and censored in schools and libraries, and that the author "has emerged as a vocal proponent of free expression and access to literature and ideas for children, as well as incarcerated people, the learning-disabled, and women and girls worldwide."
The organization also said Monday that it would honor Hachette Book Group CEO Michael Pietsch "for his leadership in the fight against censorship by new and traditional actors," and that it would announce the winners of the PEN Freedom to Write Award and the PEN/James and Toni C. Goodale Freedom of Expression Courage Award in the coming weeks. All four awards will be presented on May 16 at PEN's annual Literary Gala, to be held at the American Museum of Natural History in New York City.
"I'm deeply honored to receive this award and humbled that my work has been recognized as having moral value by an organization I so admire," Rowling said in a statement to the Associated Press. "I've long been a supporter of PEN, which does invaluable work on behalf of imprisoned writers and in defense of freedom of speech."