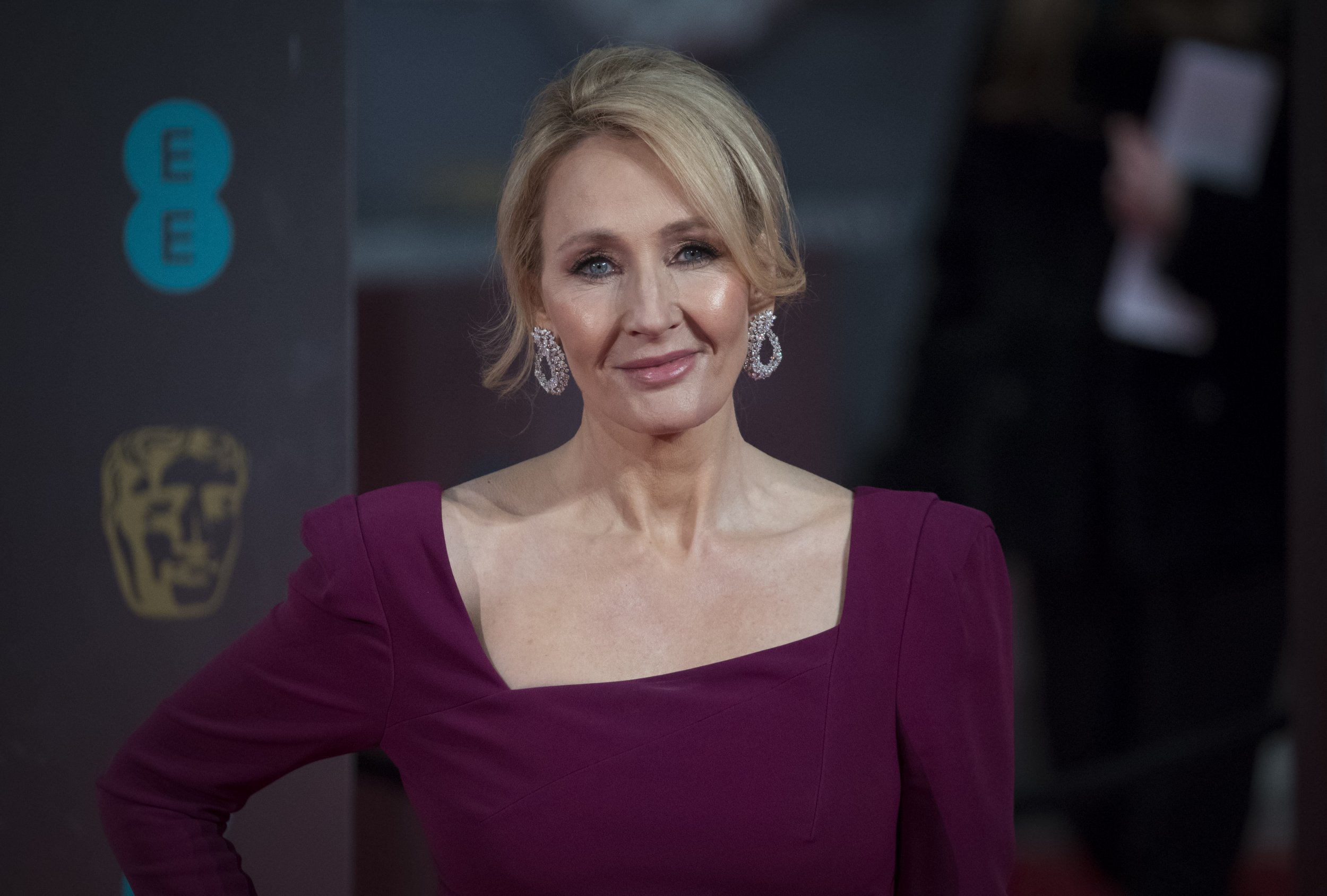 J.K. Rowling is suing a former employee for £24,000 ($31,600), alleging she stole thousands of dollars' worth of Harry Potter merchandise and foreign cash kept in a safe, the BBC reported.
Legal papers also accuse the former personal assistant of racking up massive, unauthorized bills on luxury cosmetics, baked goods and Starbucks coffee, the BBC said. She is even alleged to have purchased two cats, worth £1,200 ($1,576.)
Amanda Donaldson, 35, from Coatbridge, Scotland, denied the claims.
Donaldson, who worked for the author from February 2014 to 2017, allegedly misappropriated some £23,696.32 ($31,186.13). Rowling accused her of spending £1,482 ($1,950) at luxury candle company Jo Malone, £3,629 ($4,774) at cosmetic company Molton Brown and £1,636 ($2,153) at Starbucks.
The former employee is also accused of using her role in responding to fan merchandise requests to steal toys, including a motorized Hogwarts Express and a deluxe Harry Potter Wizard Collection set worth £2,232 ($2,936).
In addition, the assistant is accused of pocketing a £400 ($526) restaurant deposit.
Donaldson's employment was suspended after accountants questioned spending statements submitted in February 2017. The statements revealed an unusually high proportion of personal spending on the assistant's business credit card.
But Donaldson denies the allegations. According to the BBC, she said Rowling had "not suffered any loss and is not entitled to damages."
"We can confirm J.K. Rowling has taken legal action against her former personal assistant, Amanda Donaldson, following her dismissal for gross misconduct involving a substantial alleged breach of trust," a Rowling spokesperson told Newsweek. "As the case is not yet concluded, we are not able to comment further, and there won't be any comment from J.K. Rowling."
The civil case is scheduled to return to court in December, a representative of the Airdrie Sheriff Court told Newsweek.
The author made headlines over the summer when she appeared to mock U.S. President Donald Trump with an error-riddled tweet, including such phrases as "Kids at School….are all Disgusting Fake Losers" and "Im the Coolest and Smartest."
And in September, Evanna Lynch, who played Luna Lovegood in the Harry Potter movies, praised the author back for supporting her battle with an eating disorder. She said swapping letters with Rowling as a child helped her fight a health problem that "completely takes over your life."
This article has been updated with a comment from a spokesperson for J.K. Rowling and information from a representative of the Airdrie Sheriff Court.