J.K. Rowling Was Dealing With Domestic Abuse Long Before Johnny Depp's 'Harry Potter' Controversy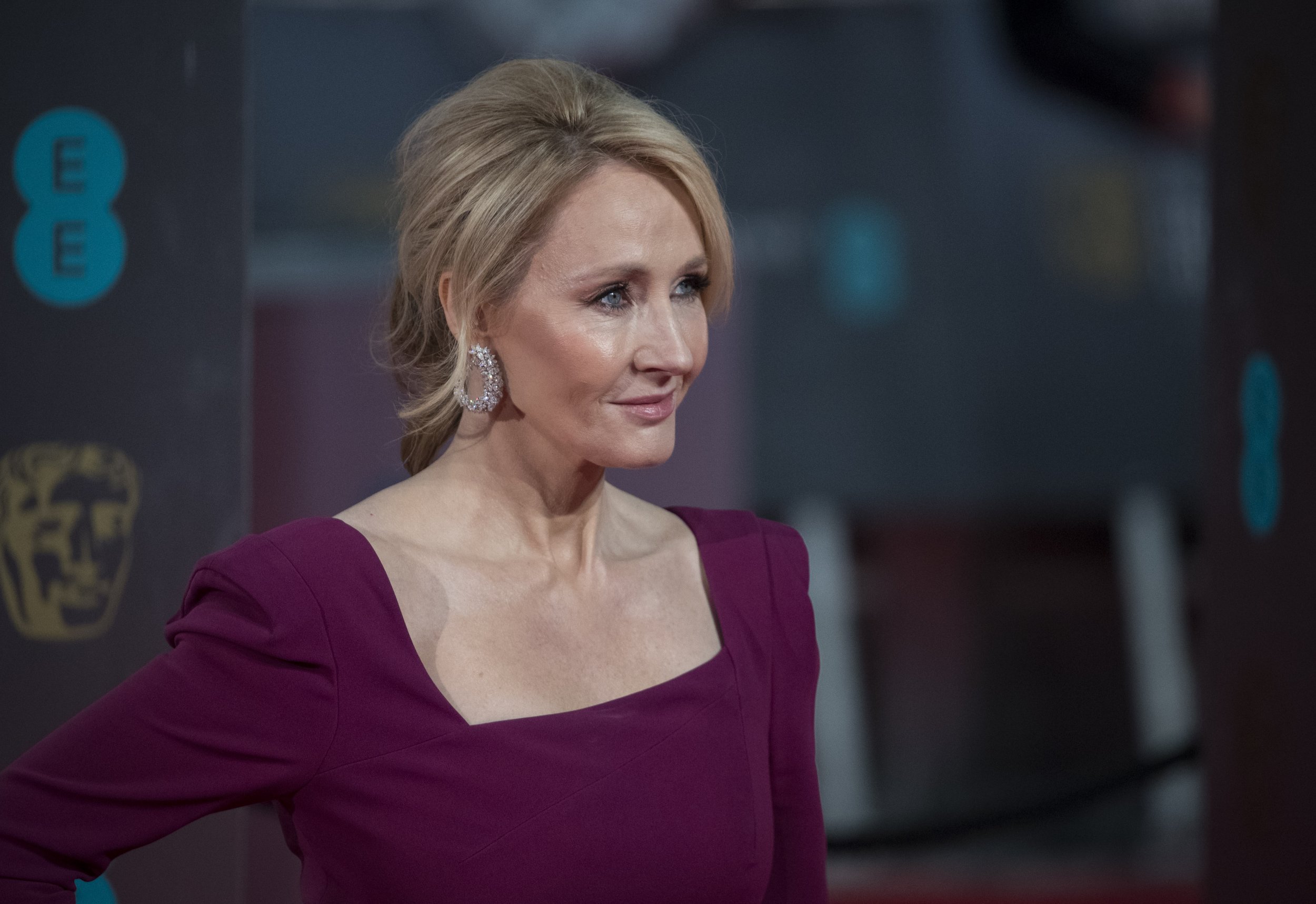 On Thursday, J.K. Rowling did something many prayed she wouldn't. She defended Johnny Depp, killing any hope fans had that the alleged domestic abuser would be recast in the upcoming Fantastic Beasts sequel. (It's a campaign that has been going on since Depp was cast in 2016, but it recently gained momentum amid the many terminations of alleged sexual harassers in Hollywood.)
In a statement, Rowling essentially said that while she understood concerns surrounding Amber Heard's allegations that her ex-husband physically abused her, she was happy to have Depp star in her million dollar film franchise.
"Based on our understanding of the circumstances," she wrote, "the filmmakers and I are not only comfortable sticking with our original casting, but genuinely happy to have Johnny playing a major character in the movies."
Harry Potter fans—many of whom are young, politically minded women—were unsurprisingly displeased with Rowling's statement. Many on Twitter denounced her for not believing women, for letting down fans and for perpetuating the cycle of domestic abuse.
What fans of Rowling may not know, however, is that before she became the most successful author of the modern era, she was, quite possibly, a woman escaping a husband who hit her.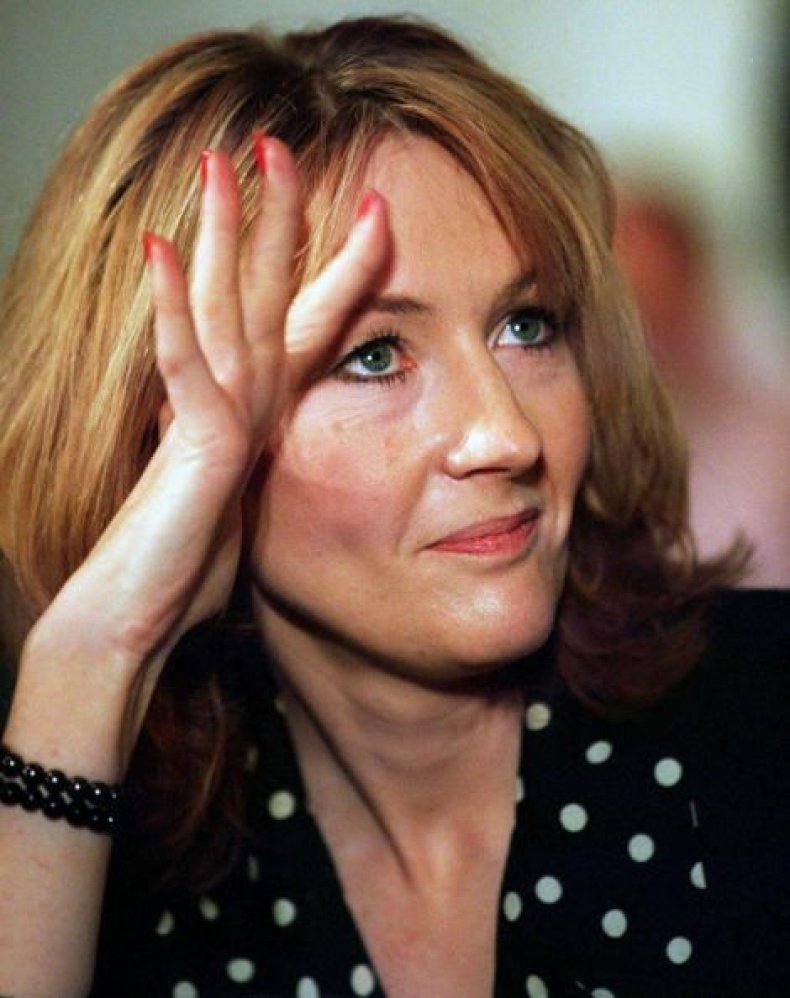 When Rowling was 27—five years before she published the first Potter book—she met and married Portuguese television journalist Jorge Arantes. The marriage lasted only a year, and in that time they had a child, Jessica Isabel Rowling Arantes.
Rowling's backstory is legendary: a single mother, broke in a coffee shop, writing Harry Potter on a napkin. But it has also been trailed by rumor. While Rowling never confirmed this story, Arantes once described the night he and Rowling split to London paper the Daily Express:
She refused to go without Jessica, and, despite my saying she could come back for her in the morning, there was a violent struggle. I had to drag her out of the house at 5 in the morning, and I admit I slapped her very hard in the street.
This quote, along with several other anecdotes in unauthorized Rowling biographies (such as the ones by Stephen McGinty and Connie Ann Kirk), has led many to assume Rowling's first marriage was an abusive one.
Only Rowling can confirm or deny the authenticity of that description. And we may never know for sure the extent of her personal experience with domestic abuse. But it's impossible to deny the theme has worked its way into almost everything she does.
Fans who reread Harry Potter as adults realize the once light-hearted, absurd behavior of Harry's aunt and uncle Dursley now reads like child abuse: starvation, forced labor, and confinement. Later in the series, more explicit physical abuse is described when Harry learns through a memory that Snape's father beat his son and wife.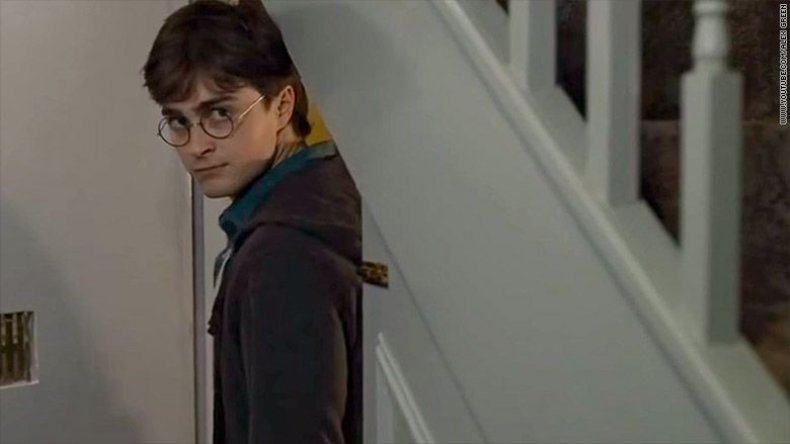 And then there's Rowling's post-Potter writing. In her novel The Casual Vacancy, a supporting character named Andrew is a restless teen who lives with his abusive, degrading father. Rowling once told The New Yorker that character represented her mindset as a teen, and though it was not exactly based on her family, she said, "I did not have an easy relationship with my father."
Abuse finds its way into the project in question, Fantastic Beasts, too. The young wizard Credence, played by Ezra Miller, has an adopted mother who hits him with a belt. That mistreatment factors into the plot in a big way: Credence's mother's frequent beatings turn him into an Obscurial, a repressed magical being that the evil Gellert Grindelwald wants to use for the dark side.
Which brings us back to Depp. He will return as Grindelwald in the upcoming Fantastic Beasts: The Crimes of Grindelwald, and will presumably continue to do so in the following three Fantastic Beasts sequels.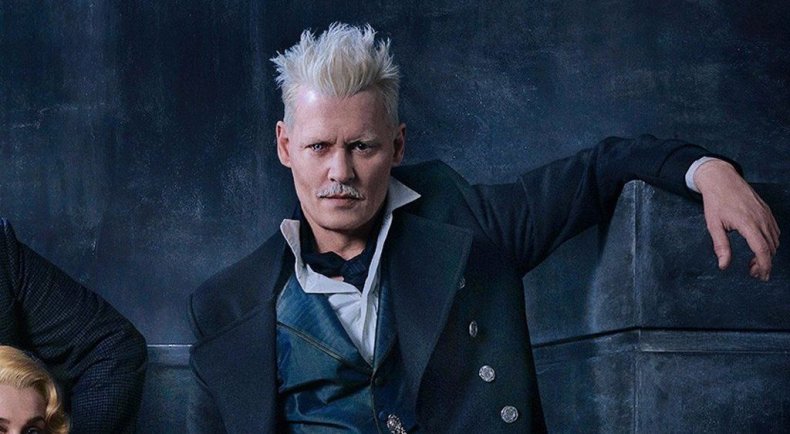 When Heard came forward with her allegations that Depp abused her in 2016, she released photos of bruises on her face. She was granted a restraining order by a judge. When she finally settled her drawn-out legal battle with Depp, she donated the entirety of her $7 million settlement to various charities, including those dedicated to stopping violence against women.
But unlike many other men facing accusations in the past two months, Depp didn't lose a single gig. Instead, he gained a role in one of the most popular franchises of all time.
Rowling is no stranger to the topic of abuse. She weaves it into every story she tells. She very may well have lived through it herself. Yet, in the eyes of many, she has not only endorsed this accused abuser but also guaranteed him a sizable paycheck for the next decade.
"For me personally, the inability to speak openly to fans about this issue has been difficult, frustrating and at times painful," Rowling wrote in her statement.
For the fans, though, the real pain is seeing the author they idolize go to bat for an alleged domestic abuser. And her statement on the matter might be one spell that backfires.