J.K. Rowling's 'The Ickabog': When Will Next Chapters of Children's Book From Harry Potter Author Be Released?
J.K. Rowling has announced the release of a new children's book titled The Ickabog. It will be the author's first book for young readers since the Harry Potter series.
The Ickabog is a "bedtime story for young children" and will be published free online in 34 daily installments.
The author has published an explanation for this latest undertaking on her website, revealing the story is inspired by an idea from years ago when she would read a new chapter of this fairytale to her children before bedtime, and the first draft has remained in her attic for over a decade.
"However, when the time came to publish it, I decided to put out a book for adults instead, which is how The Ickabog ended up in the attic," she wrote. "I became busy with other things, and even though I loved the story, over the years I came to think of it as something that was just for my own children."
A few weeks ago, she decided to publish the story after her children, who are now teenagers, came across it in the attic.
"My now teenagers were touchingly enthusiastic, so downstairs came the very dusty box, and for the last few weeks I've been immersed in a fictional world I thought I'd never enter again," she wrote.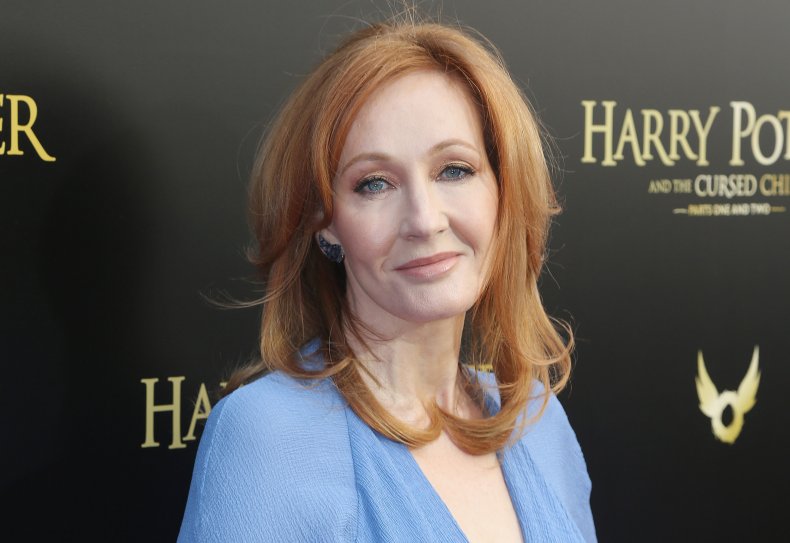 "As I worked to finish the book, I started reading chapters nightly to the family again.
"This was one of the most extraordinary experiences of my writing life, as The Ickabog's first two readers told me what they remember from when they were tiny, and demanded the reinstatement of bits they'd particularly liked (I obeyed)."
Described as "a story about truth and the abuse of power," Rowling urged fans to remember it was written several years ago and that "it isn't intended to be read as a response to anything that's happening in the world right now."
She added: "The themes are timeless and could apply to any era or any country."
In 2007, Rowling told Time Magazine she was writing a "political fairytale" and has now confirmed on in a tweet that she was referring to The Ickabog.
When Will Next Chapters of The Ickabog Be Released?
Installments of The Ickabog will be released on The Ickabog website every weekday from today (May 26) and July 10. Some days more than one chapter will be published.
Rowling stressed that the story "isn't 'Harry Potter' and it doesn't include magic."
"This is an entirely different story."
Rowling is also asking her young readers to send in illustrations for each chapter which can be shared on Twitter with the hashtag #TheIckabog to be in with a chance of having their artwork published in a later printed version of the book, which is due out in November.
Although Rowling said the story is designed to be read aloud, she said it is also suitable for 7-to-9-year-olds to read to themselves.
Rowling is pledging all author royalties from The Ickabog to groups affected by the coronavirus pandemic.
The first two chapters of The Ickabog are available to read for free here now.