J.K. Rowling Praised by Conservatives Over Trans Debate on How Rapes Are Recorded
J.K. Rowling has waded into another debate about transgender people—this time, the Harry Potter author has expressed anger over how rapes will be recorded under proposed new laws.
On Sunday evening, Rowling tweeted a report by The Times about police in Scotland who have been criticized for saying they will "record rapes by offenders with male genitalia as being committed by a woman if the attacker 'identifies as a female.'"
The piece is titled: "'Absurdity' of police logging rapists as women."
Rowling quote tweeted the piece and wrote: "War is Peace. Freedom is Slavery. Ignorance is Strength. The Penised Individual Who Raped You Is a Woman."
The article discusses proposed new laws in Scotland whereby people will be able to self-identify as whichever sex they prefer. The proposed laws have been opposed by certain groups.
Rowling has faced criticism for her statements on trans issues in recent years and this latest tweet has unsurprisingly caused a stir on social media.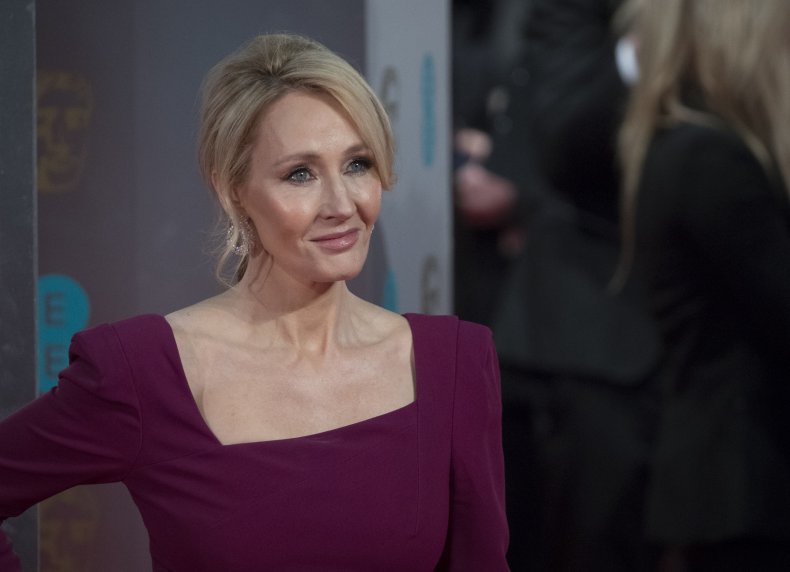 Now the author's latest tweet is being praised by a number of conservatives on Twitter.
Jenna Ellis, a former attorney for Donald Trump thanked Rowling for her statement and tweeted: "Truth is not partisan."
While prominent pro-Trump conservative commentator Ian Miles Cheong also praised the author.
"Based. Speak truth to power," he responded.
Another political commentator Lauren Chen also praised Rowling's tweet, writing: "Thank you for calling out the insanity."
However, others have called Rowling out over the tweet, with writer Jourdain Searles tweeting: "jk rowling is a bad person w/ bad politics, a childish understanding of feminism and a truly ugly spirit. it's embarrassing to look at her tweets. it's upsetting to watch her harm marginalized people. it's infuriating to me as a feminist, as an assault survivor and as a woman."
While writer and podcaster Rob Rousseau responded: "You literally have a castle and you spend your time doing this."
Rowling detailed some of her beliefs on transgender issues in a June essay published on her personal website.
In that piece, she wrote: "When you throw open the doors of bathrooms and changing rooms to any man who believes or feels he's a woman—and, as I've said, gender confirmation certificates may now be granted without any need for surgery or hormones—then you open the door to any and all men who wish to come inside. That is the simple truth."
Back in July, the author hit out at trans activists and responded to a "pipebomb" threat amid a series of attacks over her previous statements about trans women.