J.K. Rowling Trolled Donald Trump After He Shoved the Montenegrin Prime Minister, and We Can't Look Away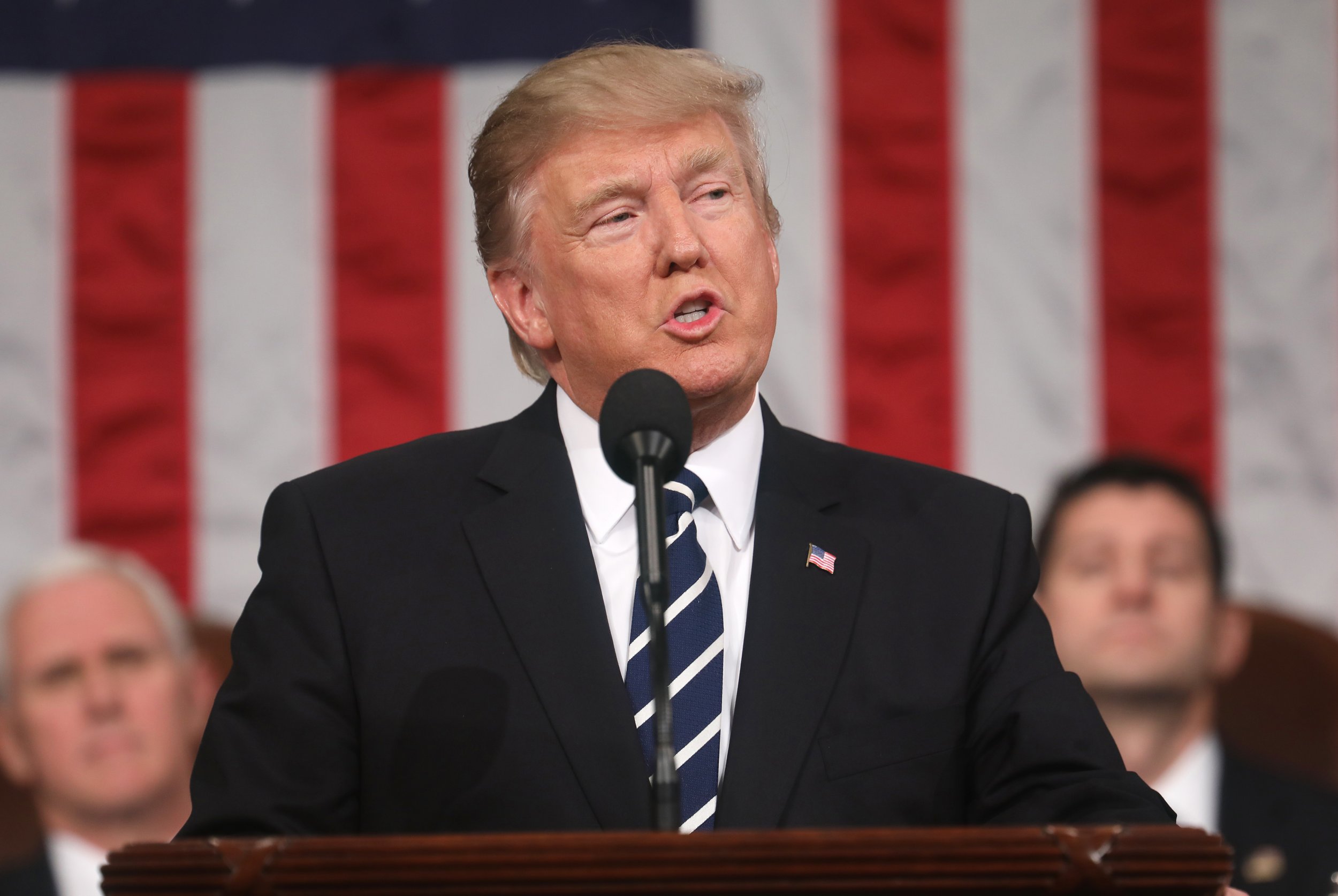 It was not the funniest tweet, or the cleverest. Its construction is not especially intricate, its vitriol not original. And yet J.K. Rowling's anti-Trump broadside has been retweeted 60,000 times and favorited by 126,000 people. That's because the Harry Potter creator appeared to pithily and brutally express what many Trump detractors must have felt when they saw video, posted earlier on Thursday, of Trump shoving Montenegrin Prime Minister Dusko Markovic at the NATO summit in Brussels.
The shove was characteristic of Trump, who has a profound need for public recognition. That stems from a childhood incident. In 1964, Trump, then 18, was at the opening of the Verrazano-Narrows Bridge between Brooklyn and Staten Island, New York. As he later recounted, he was struck by the fact that the ceremony did not celebrate the engineer who designed the bridge, Othmar Ammann, who remained ignored throughout the event (others have different accounts, as is frequently the case with Trump's recollections, which can be inexact).
This proved an epiphany for Trump, as he later confessed to The New York Times: "I realized then and there, that if you let people treat you how they want, you'll be made a fool. I realized then and there, something I would never forget: I don't want to be made anybody's sucker."
That need to matter more than anyone else, and to matter always, has led him to send out self-sabotaging tweets and host rambling press conferences rife with angry denunciations of enemies real and imagined. Today, it had Trump pushing aside a fellow head of state so that he, not some lesser statesman without a single midtown skyscraper to his name, could be most prominent in the inevitable photo op.
After pushing Markovic aside, Trump wipes the look of irritation off his face. Raising his chin, he looks with cartoonish seriousness at the camera while also adjusting the lapels of his ill-fitting coat. As is always the case, his power tie is too long.
Rowling's tweet was not her first directed at Trump. Though generally reticent in public, she has made no secret of her distaste for the American president:
The popularity of her tweet is a testament to Twitter's strange, enthralling power. Despite near-constant headlines about its monetary troubles and lack of corporate vision, Twitter has become something of the public square the internet has long needed and sought. It may be clamorous, there may be trolls who sometimes make it unbearable, yet it is the only social media platform where ordinary people, politicians, celebrities and members of the media exchange information, trade barbs, post GIFs of Homer Simpson and, once in a while, rationally debate ideas.