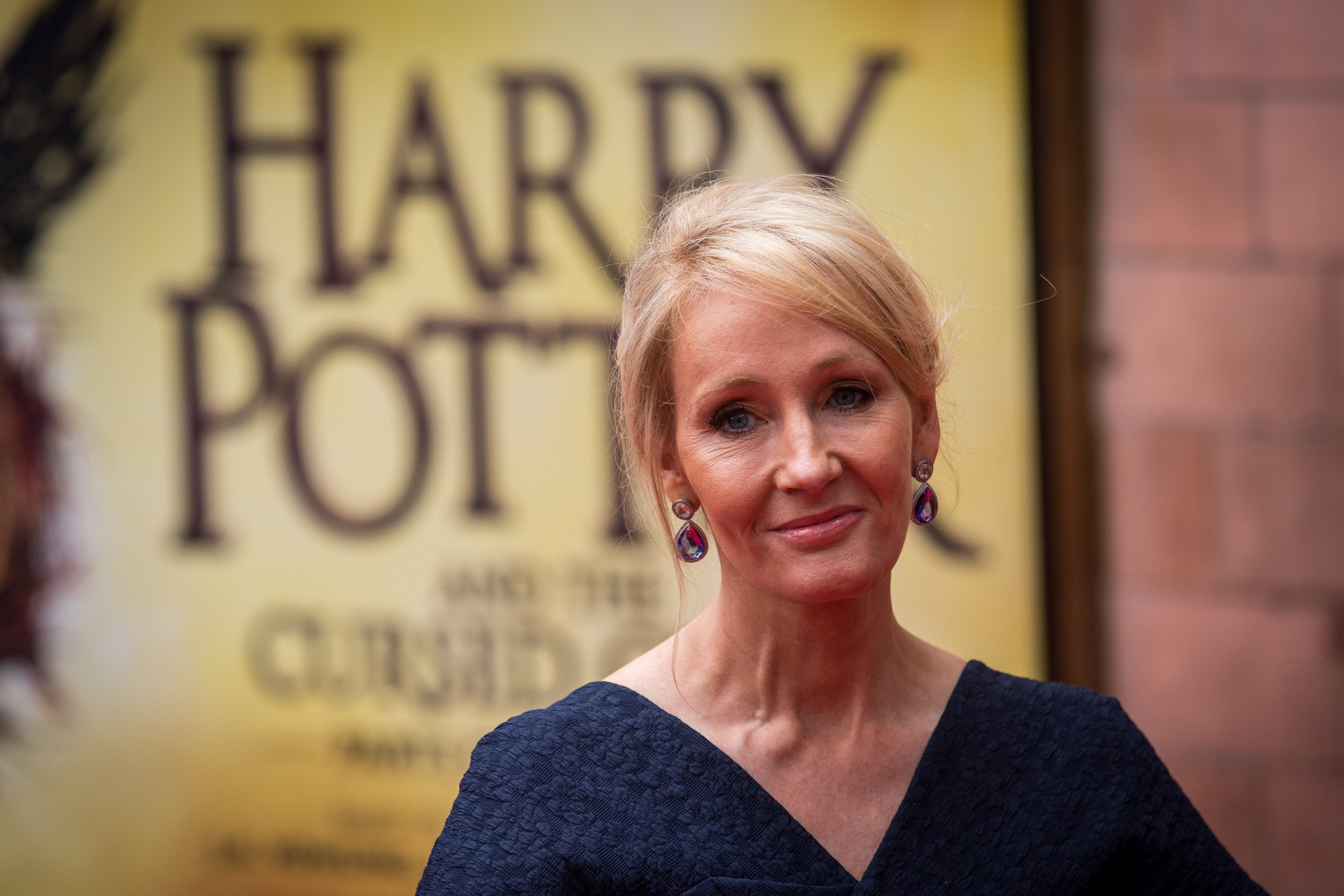 Author J.K. Rowling blasted President Donald Trump's penmanship in a stinging missive on Twitter that incorporated graphology, the study of how handwriting correlates to a person's personality.
The Harry Potter author, known for firing off witty tweets and regularly interacting with fans on the social media platform, responded to a user who asked why Trump's signature is "so big." Rowling replied with a screenshot taken from a graphology website.
"I didn't believe in graphology until about three minutes ago," the author wrote. The photo she attached explains that people with large handwriting tend to have "arrogant" characteristics.
"Large writing means that we are before an arrogant person, conceited, haughty, who needs to exhibit compliments and recognitions, tyrant tendencies, exhibitionist and phoney [sic] personality that may become megalomaniac with lack of a critical sense," the screengrab, which appears to be taken from Handwriting-Graphology.com.
The merits of graphology have been widely debated, and many people consider it a pseudoscience.
Although the tweet garnered ample support from those critical of the president, a horde of Trump supporters flooded the comments with pictures of Rowling's own large signature. Other users shared pictures of former president Barack Obama's sizeable signature, too. Rowling didn't respond to them.
Since the final Harry Potter book was released in 2007, Rowling has written a slew of other critically acclaimed novels and spearhead charitable causes. In the process, the author has also earned a reputation for sending off fiery political tweets. Her very public ire for Trump, Brexit and other right-wing causes has often made her a champion within progressive online communities, much to the chagrin of some of her conservative fans.
When fans threatened to burn her books and DVDs after she became too political on Twitter, the author issued a dry retort worthy of Minerva McGonagall.
"Well, the fumes from the DVDs might be toxic and I've still got your money, so by all means borrow my lighter," she wrote to one former fan.