JK Rowling, Under Fire For Anti-Trans Tweet, Says Her Critics Are Women Haters
The author of the world-renowned Harry Potter series faces scrutiny after some recent tweets paint a picture of her as anti-transgender, and now she says the bulk of her naysayers just don't like women.
J.K. Rowling on Saturday tweeted about an article on "people who menstruate" during COVID-19. The article on Devex.com states, "An estimated 1.8 billion girls, women and gender nonbinary persons menstruate, and this has not stopped because of the pandemic."
The article goes on to say that even during a pandemic, like the COVID-19 pandemic that has swept the world since it detection in late 2019, "menstrual materials, safe access to toilets, soap, water and private spaces" are still critical.
Rowling posted Saturday afternoon on Twitter to say "if sex isn't real," then there would be no attraction of women, whether same sex or opposite sex.
"If sex isn't real, there's no same-sex attraction. If sex isn't real, the lived reality of women globally is erased," Rowling wrote. "I know and love trans people, but erasing the concept of sex removes the ability of many to meaningfully discuss their lives. It isn't hate to speak the truth."
Her words were quickly dissected as a newly-anticipated novel, with many harsh words directed her way from pro-LGBTQ groups.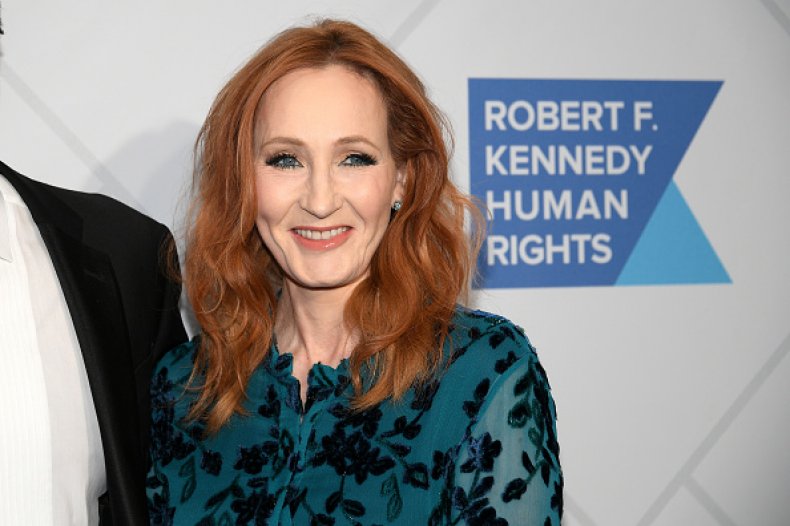 However, Rowling continued with her tweets.
"The idea that women like me, who've been empathetic to trans people for decades, feeling kinship because they're vulnerable in the same way as women - ie, to male violence - 'hate' trans people because they think sex is real and has lived consequences - is a nonsense.
"I respect every trans person's right to live any way that feels authentic and comfortable to them. I'd march with you if you were discriminated against on the basis of being trans. At the same time, my life has been shaped by being female. I do not believe it's hateful to say so."
Those words didn't carry as much weight as her words in the paperback or screen plays, though.
Just among some of the comments directed back at Rowling include:
"It's not hate if u say that YOU'RE a woman. It's HARMFUL 2 say TRANSWOMEN are men. thus not a hypothetical "If", but WHEN WE ARE DISCRIMINATED against IS CLEAR if u connect reports of VIOLENCE & removal of transfolk from: _____. In Disregarding that point u appear 2 CHOOSE HATE."
One Twitter user said her daughter transitioned at age 4, and is now 13 and someone shaped by a female.