J.K. Rowling Updates Muggles on Harry Potter's Adulthood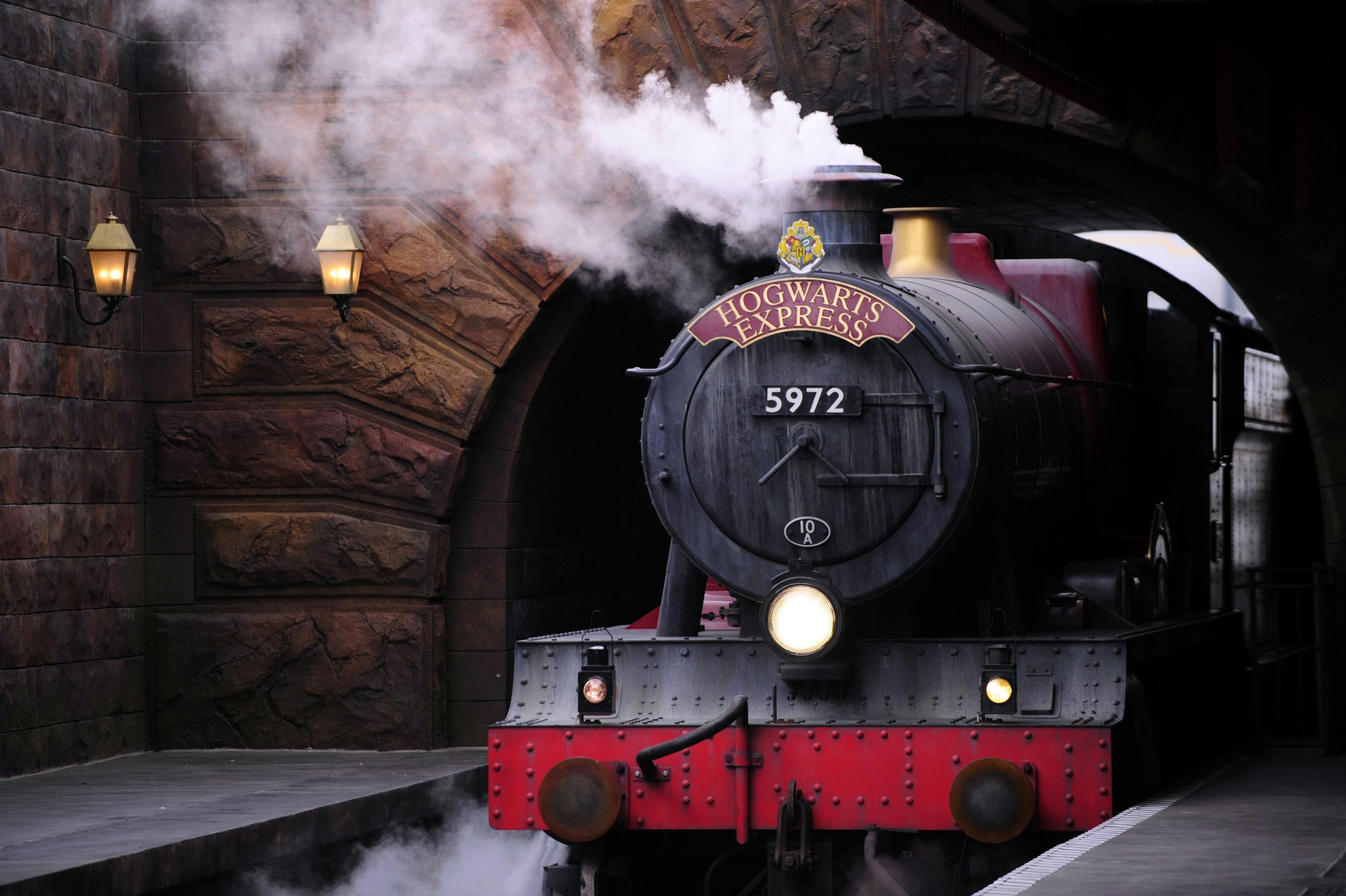 What's Harry Potter up to these days? Not Daniel Radcliffe—he's doing his thing on Broadway, taking selfies with fans and all that—but Harry himself? It's been seven years since the last novel, 16 years since the Harry Potter narrative wrapped up with the 1997–98 school year (ignore the epilogue), and nearly 34 years since Harry's July 31, 1980 birth date. So how are The Boy Who Lived's mid-thirties treating him?
J.K. Rowling's apparently wondering the same thing, so she took to Pottermore (the online headquarters of Rowling's "Harry Potter experience") with an update for the muggle world. It seems Rowling is willing to revisit the Potter world as long as it's not in the omniscient narrative voice of the novels. So far, that has included an in-the-works Fantastic Beasts screenplay and a Pottermore series on the 2014 Quidditch World Cup from the perspective of Ginny Weasley. Now we have a Where Are They Now? report on Harry and friends, written as a Daily Prophet dispatch from gossip scribe Rita Skeeter.
Here's what we've learned:
· Harry, sporting some grey hairs and "a nasty cut over his right cheekbone," is nearly 34. He's identified as a "famous Auror," of course, and has two sons named James and Albus, presumably named after his father and Dumbledore.
· Ginny Weasley, who's identified as Harry's future wife at the end of the final book, is now a journalist who's "perfectly happy to leave her husband and children behind in London whilst reporting on this tournament." (Oof.)
· Hermione is now married to Ron. They also have two kids, Hugo and Rose. Her overachiever streak doesn't seem to have slowed: "After a meteoric rise to Deputy Head of the Department of Magical Law Enforcement, she is now tipped to go even higher within the Ministry."
· Ron ("whose famous ginger hair appears to be thinning slightly") also started a career at the Ministry of Magic, but departed to manage Weasleys' Wizard Wheezes with his brother George.
You have to sign in to Pottermore to read it, but it's been exclusively published on Today.com for those without a log-in. Actually, that's probably the best way to read it anyway, considering Pottermore crashed this morning from the deluge.