J.K. Rowling's Harry Potter Spinoff 'The Tales Of Beedle The Bard' Announces Cast For Audible Audiobook
Audible and author J.K. Rowling's Pottermore Ltd. announced the all-star cast for the upcoming audiobook of the Harry Potter spinoff, The Tales of Beedle the Bard, including actor Jude Law. Profits from the official audiobook will be donated to a charity dedicated to helping orphans find families.
After playing the adult version of her character in The Cursed Child on Broadway, Noma Dumezweni has reprised her role as Hermione. Jude Law will read Dumbledore's annotations in the audio adaptation, himself revisiting a role he played in the Fantastic Beasts franchise. The cast also includes, Jason Isaacs (Lucius Malfoy), Evanna Lynch (Luna Lovegood), and Bonnie Wright (Ginny Weasley) returning to the roles they played in the Harry Potter franchise. Another alum, Warwick Davis rounds out the cast, this time as Griphook.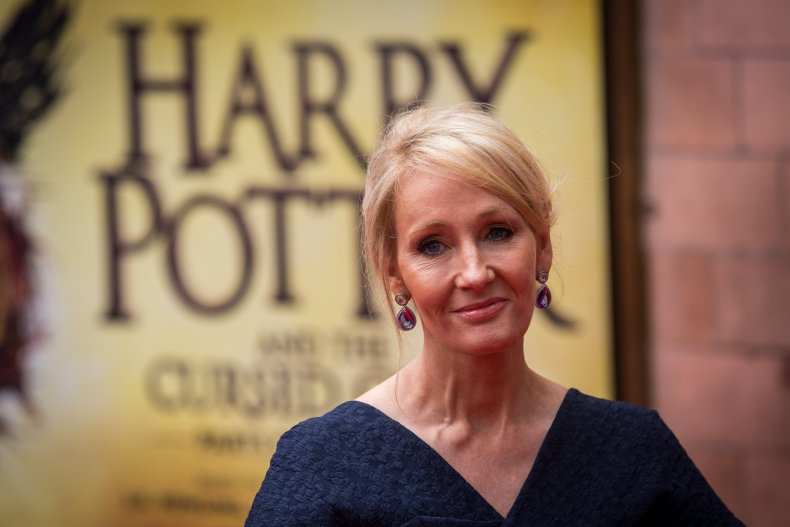 Isaacs has been slated to read the short story, The Warlock's Hairy Heart. Lynch will be heard reading her segment, The Fountain of Fair Fortune, and Wright has been picked to read, Babbitty Rabbitty and her Cackling Stump.
The Tales of Beedle the Bard, referred to as a wizarding classic, was first mentioned in the popular book, Harry Potter and the Deathly Hallows. Emma Watson's Hermione, was seen reading from the text in the cinematic version of the two-part Deathly Hallows. In this spinoff, Hermione Granger has provided a new translation to the ancient tales, The Wizard and the Hopping Pot, The Fountain of Fair Fortune, The Warlock's Hairy Heart, Babbitty Rabbitty and Her Cackling Stump, and The Tale of the Three Brothers.
According to ABC News, Audible has confirmed that "at least 90 percent" of the proceeds from the profits will be donated to the nonprofit organization, Lumos. Founded by Rowling, Lumos has dedicated itself to helping orphaned children find permanent homes.
In an interview with the BBC, Rowling explained what the story and Lumos meant to her, "I hope that The Tales of Beedle the Bard will not only be a welcome present to Harry Potter fans, but an opportunity to give these abandoned children a voice. It will encourage young people across the world to think about those who are less fortunate and help change many young lives for the better."
The Tales of Beedle the Bard will become available as an audiobook on March 31st, 2020.