Obituary: Jo Cox 'Believed In A Better World' And Fought For It Every Day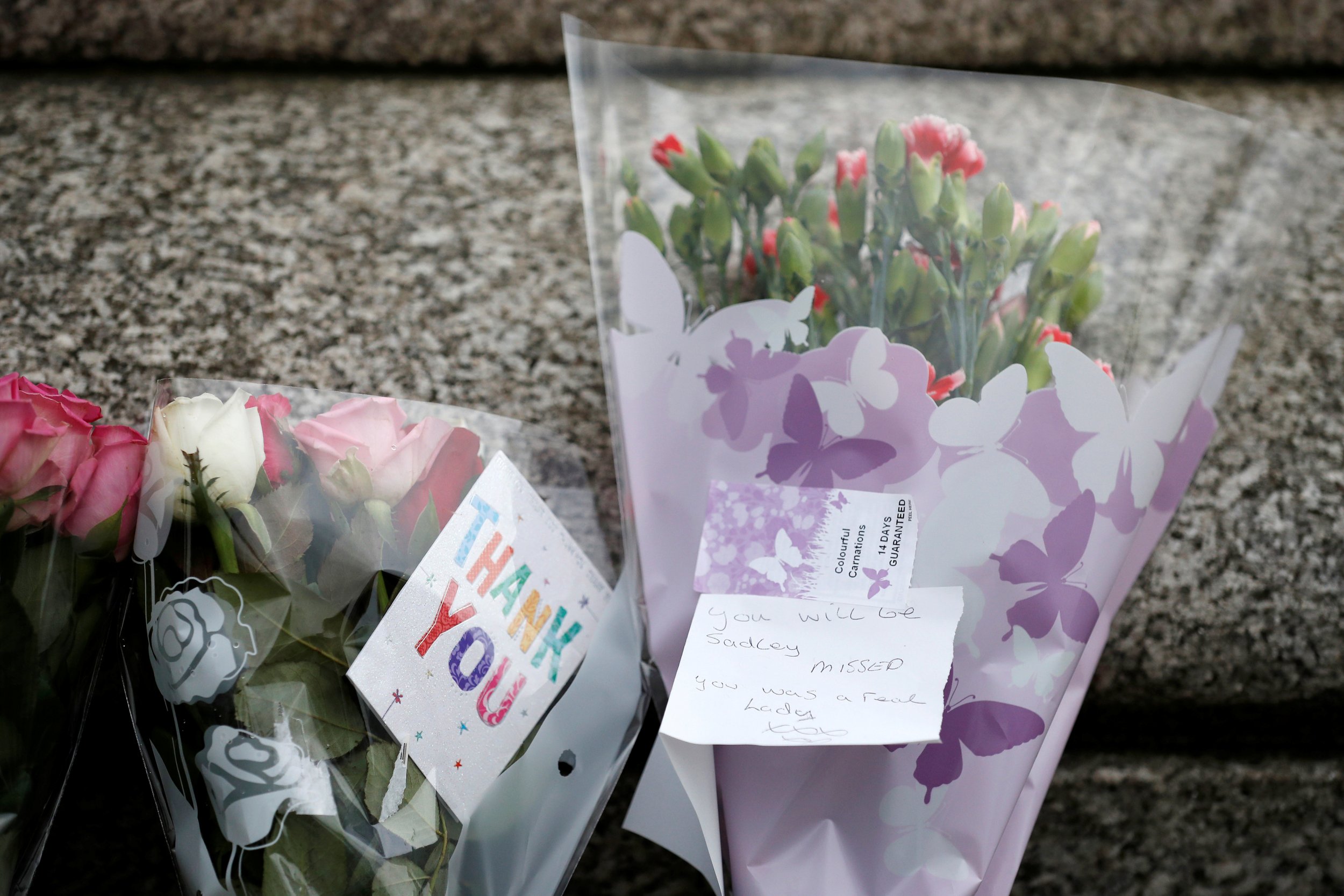 On Wednesday, the Labour MP Jo Cox tweeted a picture of her family.
It showed her husband and two children shooting across the surface of the Thames in a motorized dinghy beneath a flag reading "In."
Cox was a campaigner for Britain remaining in the EU in the country's upcoming referendum, and the photo was taken during a demonstration when fellow campaigners disrupted a Euroskeptic protest on the River Thames led by Nigel Farage. Some derided the spectacle of the two campaigns clashing in front of the Houses of Parliament, but it was a rare moment of levity in a remarkably bitter referendum race.
A little over a day after the demonstration Cox, a 41-year-old mother of two with working class Yorkshire roots, was killed. She was attacked on Thursday outside a library in her Batley and Spen constituency where she held a weekly local surgery. Shot and stabbed, she later died of her injuries. A 52-year-old man has been arrested.
"Jo believed in a better world and she fought for it every day of her life with an energy, and a zest for life that would exhaust most people," her husband wrote in a statement released on Thursday afternoon. And for her short political career—she was first elected in 2015—Cox was committed to building and preserving diversity and equality in Britain and elsewhere. This was reiterated on Thursday in tributes from politicians across the spectrum; from current and former Prime Ministers David Cameron and Gordon Brown, from her party leader Jeremy Corbyn, former Liberal Democrat leader Nick Clegg, and countless more.
Cox's maiden speech in parliament began with a paean to the benefits of immigration to her constituency. "While we celebrate our diversity, what surprises me time and time again as I travel ​around the constituency is that we are far more united and have far more in common with each other than things that divide us," she said.
She was a campaigner for rights and fair treatment for Palestinians, and spoke in a recent debate on the detention of children in the occupied territories, highlighting evidence about "terrifying" night-time raids. A founder of the all-party parliamentary group on Syria, she abstained from December's vote on extending British air strikes against the Islamic State Militant Group (ISIS) into the country. She worked with the Labour Women's Network, whose members said in a statement on Thursday that they were "devastated."
And most recently, there was her referendum campaigning. In a column for her local papers the Batley News and Spenborough Guardian, published in February, she wrote of the importance of a balanced and thoughtful debate on Britain's future in Europe. "Responsible debate is paramount," she wrote, "I fear, however, that we won't get it." Both the official "Leave" and "Remain" campaigns suspended all activity following news of the attack.
Before her time in parliament, Cox worked in the humanitarian sector, including for Oxfam where she served in a range of roles including Head of Policy. "I've been in some horrific situations where women have been raped repeatedly in Darfur, I've been with child soldiers who have been given Kalashnikov and kill members of their own family in Uganda," she said in an interview with the Yorkshire Post last year. It only increased her conviction that positive change was possible: "The thing that all of that experience gave me—if you ignore a problem it gets worse," she said.
But by all accounts Cox, who lived in a houseboat on the Thames during the week, was joyful in her personality as well as her politics. Kate Proctor, a Westminster Correspondent for the Yorkshire Post who knew Cox, wrote of her on Thursday: "Anyone who knew Jo knows she was a tiny woman… You weren't to be fooled by that diminutive stature though. Sarah Champion MP for Rotherham described her a lion, and I'd agree. She was incredibly fit, and is such a daredevil she found out she was pregnant with her son while climbing on the Isle of Skye in Scotland."
"Today is the beginning of a new chapter in our lives. More difficult, more painful, less joyful, less full of love," Cox's husband wrote in his statement. "She would have wanted two things above all else to happen now, one that our precious children are bathed in love and two, that we all unite to fight against the hatred that killed her. Hate doesn't have a creed, race or religion, it is poisonous." As Britain takes a breath and the campaigns hold their fire for a moment, it's for everyone to take his words to heart.