Jo Cox Tributes in Photos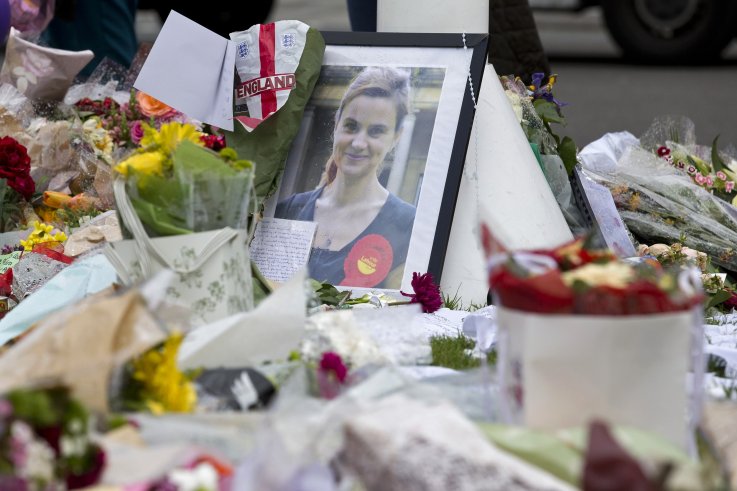 The Labour MP and mother of two was shot and stabbed in Birstall, West Yorkshire, on Thursday by 52-year-old Thomas Mair, who has been convicted of murder. Parliament was recalled on Monday as a mark of respect for Cox, who was described as a woman who "met the world with love," by her widower Brendan Cox.
A memorial service took place on June 20, attended by the likes of Prime Minister David Cameron and former Mayor of London Boris Johnson. MPs laid flowers in Parliament Square; photographs of Cox and letters of solidarity covered the grass.
Today, events are taking place across the world to commemorate what would be the 42nd birthday of the much-loved MP.