Jo Cox Murder: Suspect Will Go On Trial in November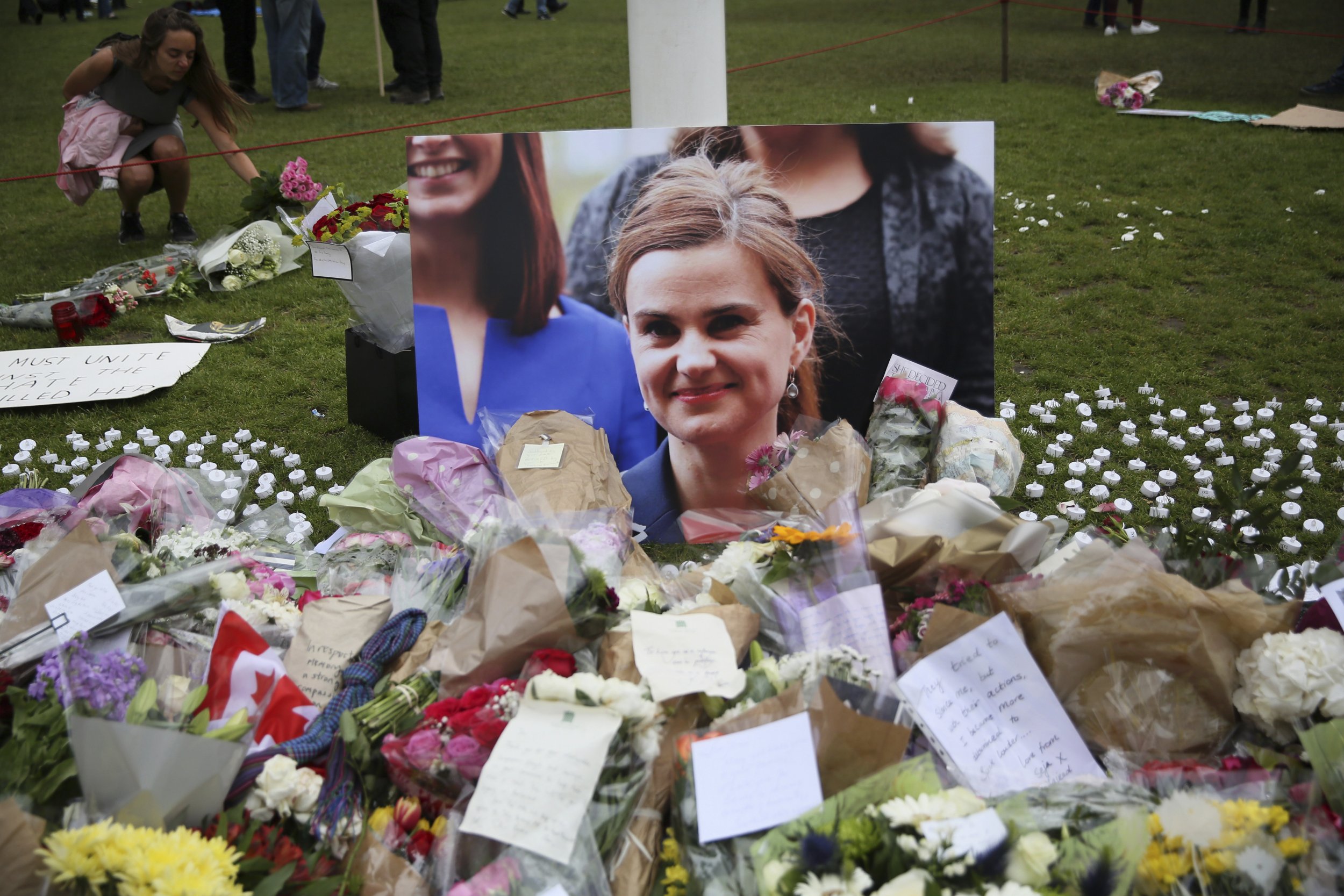 The man accused of murdering British MP Jo Cox in her electoral district in northern England last week was told Thursday he will go on trial in November.
Thomas Mair, 52, is accused of shooting and stabbing Cox, a 41-year-old mother of two young children, in the street as she arrived for a meeting with residents in the town of Birstall. A 77-year-old man who came to her aid was also stabbed.
The murder of the pro-European Union lawmaker horrified politicians and the public and overshadowed the last days of campaigning ahead of Thursday's referendum on whether Britain should remain in the bloc.
Charged with murder, causing grievous bodily harm, and possession of a gun and a knife, Mair appeared at London's Old Bailey criminal court via videolink from prison for a brief hearing on Thursday where he spoke only to confirm his name.
At an earlier court hearing, Mair had said his name was "death to traitors, freedom for Britain."
He was remanded in custody is next due in court on September 19.
Judge John Saunders said his trial, which is being handled under terrorism protocols, would start on Nov. 14 and would be led by a High Court judge. Mair is due to enter a plea on October 4.