Jo Cox Murder: Thomas Mair Found Guilty of Killing British Labour MP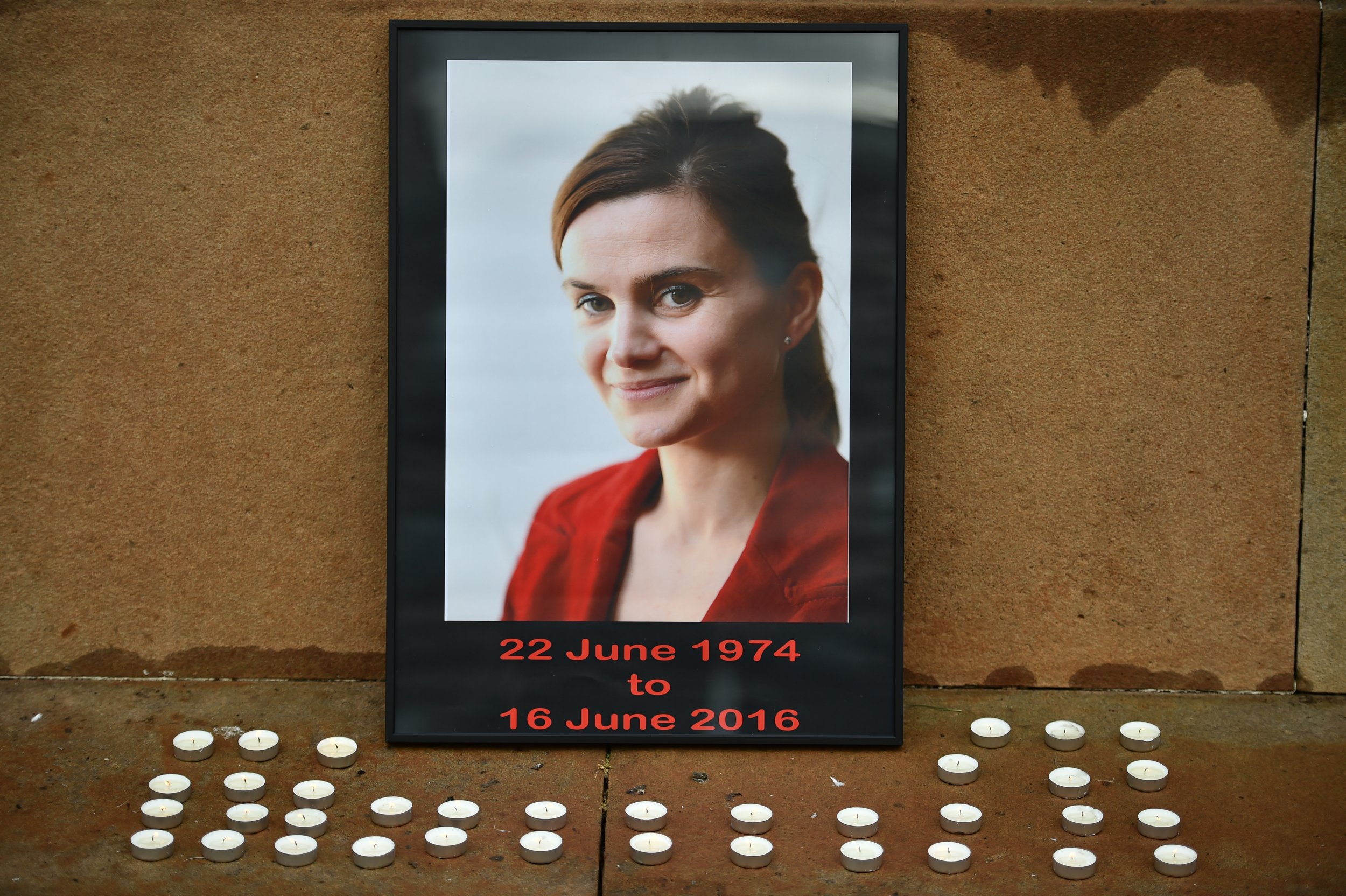 British man Thomas Mair has been found guilty of murdering Labour Party MP Jo Cox.
Mair, 53, shot and stabbed Cox in Birstall, West Yorkshire, on June 16, one week before the U.K. was due to vote in the EU referendum. Cox was a passionate Remain supporter and was due to hold a constituency surgery at her local library when she was attacked.
According to eyewitnesses, the mother of two was shot three times and stabbed multiple times, after Mair yelled: "This is for Britain. Britain always comes first."
Cox's widower, Brendan, tweeted on Tuesday that Mair was "cowardice personified."
The 53 year old, who had a stash of neo-Nazi material at his home, denied murdering Cox and refused to give evidence in his defence at the Old Bailey, in London, during trial.
The jury retired to consider their verdict on Wednesday morning. A little over one hour later he was found guilty of murder, grievous bodily harm with intent, possession of a firearm with intent to commit an indictable offence and possession of an offensive weapon, namely a dagger.
According to police reports, Mair was silent throughout questioning upon arrest. But when asked to confirm his name at Westminster magistrates court on June 18, he replied: "Death to traitors. Freedom for Britain."