Jo Cox: Profile of Late Labour MP Killed in Street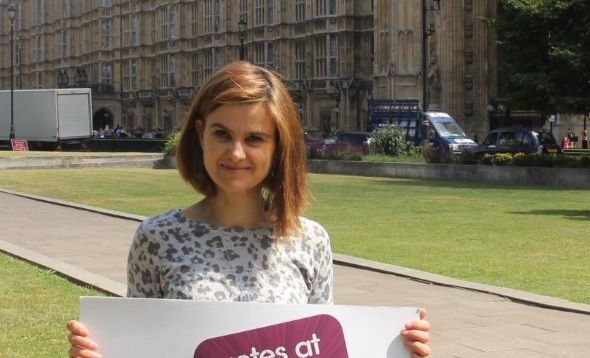 Jo Cox was elected as Labour MP for Batley and Spen in the 2015 general election.
She was born in Batley, West Yorkshire, grew up in Heckmondwike and studied at Cambridge University, graduating in 1995.
The 41-year-old is married to Brendan Cox, a former Labour Party adviser, and the couple have two young children. She lives with them on a converted barge, moored near London's Tower Bridge.
Prior to entering politics she was head of policy for the charity Oxfam. She was also an advisor to Sarah Brown and Baroness Kinnock.
Cox was one of 36 Labour MPs to nominate Jeremy Corbyn as a candidate in the Labour leadership election of 2015. But in the election she voted for the Blairite candidate Liz Kendall, and announced on May 6, 2016 after the local elections that she and fellow MP Neil Coyle regretted nominating Corbyn.
In October 2015 she co-authored, with Conservative MP Andrew Mitchell, an article in The Observer arguing that British military forces could help achieve an ethical solution to the conflict in Syria.
During that month Cox launched the All Party Parliamentary Friends of Syria group, becoming its chair.
In the subsequent vote for U.K. military intervention in Syria she abstained, as she did not consider the proposed air strikes to be part of an effective comprehensive strategy to tackle the Syrian conflict including dealing with President Bashar al-Assad. The Syrian Civil War is one of Cox's main campaigning issues.
Despite a keen interest in overseas issues, Cox has spoken of the importance of her roots.
Speaking to the Yorkshire Post in December 2015, Cox said that after a happy childhood, going to Cambridge University had unsettled her.
"I never really grew up being political or Labour. It kind of came at Cambridge where it was just a realisation that where you were born mattered. That how you spoke mattered... who you knew mattered. I didn't really speak right or knew the right people... To be honest my experience at Cambridge really knocked me for about five years."