Joakim Noah on Failed Knicks Stint: 'I'm Too Lit to Play in New York City'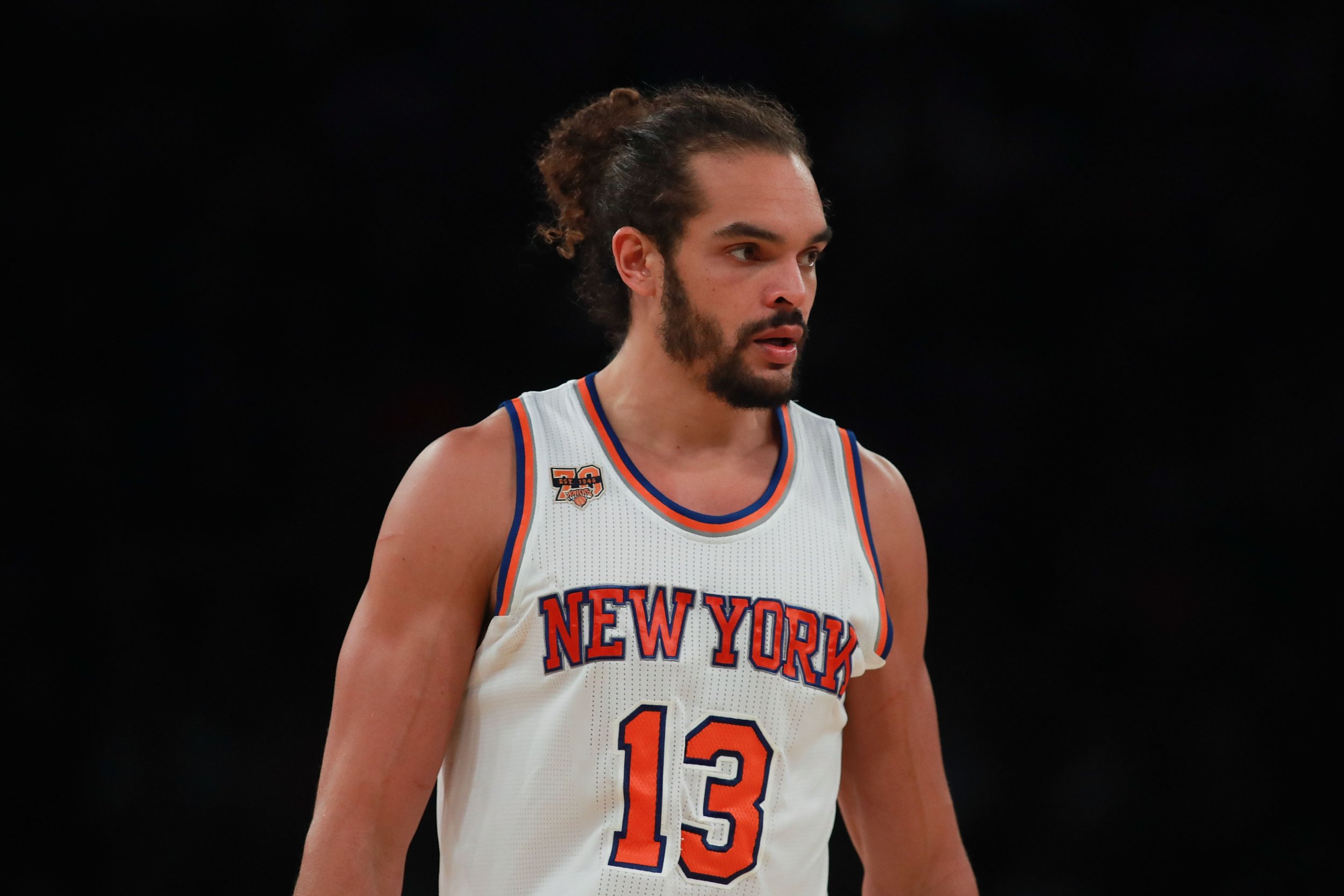 Joakim Noah revealed the reason why his stint with the New York Knicks was such a colossal failure: Apparently he's "too lit to play in New York City."
Noah, who was released two months ago by the Knicks, made his proclamation during an appearance from Memphis on the Chris Vernon Show, where he's since suddenly revived his career as a member of the Grizzlies.
"I can look back at it and say I was ready for New York City, but I wasn't," Noah said. "Not just the pressure. I remember after the first game I had 60 people in my house. I'm too lit to play in New York City. Memphis is perfect for me."
Noah was notorious for partying during his stint in New York and young players, including Frank Ntilikina, the No. 8 overall pick in the 2017 NBA Draft, were reportedly told not to go out with him, a source told the New York Daily News.
When asked if he also partied during his much more successful stint in Chicago, which included two All-Star selections and an NBA Defensive Player of the Year Award in 2014, Noah responded, "We were lit in Chicago, but I was young so you recover faster."
Noah signed a four-year, $72 million contract with New York in July 2016 but appeared in just 53 games during two seasons, averaging fewer than five points while battling injuries and off-court issues.
He underwent two surgeries, was suspended 20 games for using a banned substance and was banished from the team after being involved in an altercation with former head coach Jeff Hornacek. The 33-year-old center was waived by the Knicks on October 13, stretching the remaining $37.8 million on his contract across the next four seasons.
Noah added that he continued to party in New York City after being exiled from the team.
"When I got kicked off the team, it was New York Fashion Week, and I was getting paid a lot of money and I had no direction," he said. "And so I really had to make a decision of how I wanted to live my life because if I kept going in the direction I was going and staying in New York, I probably wouldn't be here right now."
Noah said he couldn't control his urges to party until leaving the Big Apple to train in Malibu, California, which led to his signing with the Grizzlies last week and immediately having a role in the team's rotation, recording more than 13 minutes in the last five games.
"Yeah, partying. Just yeah. I'm getting paid millions of dollars and have nothing to do, and I'm 32 years old," he said. "And so I really had to really lock in and set a routine for myself and set my training. Because partying and being an athlete don't go hand in hand."
Noah was one of Phil Jackson's biggest signings in an equally disappointing tenure as a team executive, which ended on June 28, 2017. However, even the former NBA Defensive Player of the Year considered his four-year, $72 million contract to be crazy, claiming he wasn't ready to live up to it, mentally or physically.
"It happened so fast. From one year, I'm playing 35 minutes per game and then injuries started piling up and I got this crazy deal with the Knicks and then the next thing you know I'm not playing anymore," he said. "Get kicked off the team. It was a crazy time so I wasn't sure I was going to play again."