Joan Collins, Nancy Sinatra Mourn Leslie Bricusse, Songwriter for 'Goldfinger', 'Willy Wonka'
Leslie Bricusse, an acclaimed Grammy and Oscar-winning songwriter, composer and playwright known for his numerous iconic numbers for the stage and screen, passed away Tuesday. He was 90 years old.
Bricusse's son, Adam Bricusse, confirmed his father's death in a Facebook post. "My Dearest Father passed away peacefully this morning," he wrote. "Please raise a glass for him."
Bricusse is survived by Adam, as well as his wife, actress Yvonne Romain.
In a statement to the BBC, Bricusse's agent said that "with a breaking heart," he had passed away in his sleep.
Bricusse wrote some of the most recognizable songs in film and theatre history. This includes "The Candy Man" and "Pure Imagination" from Willy Wonka and the Chocolate Factory, the theme for the James Bond films Goldfinger and You Only Live Twice, and musicals such as Broadway's Jekyll & Hyde.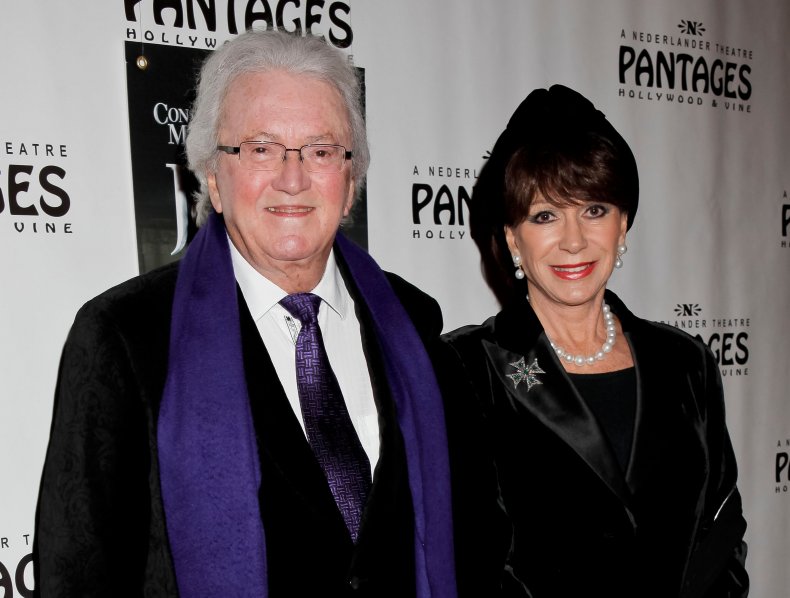 Numerous thespians, actors, and singers paid tribute to Bricusse across social media.
One of Bricusse's good friends, actress and author Joan Collins, paid tribute to him on Facebook, calling him "one of the great songwriters of our time."
"Writer of #candyman #goldfinger amongst so many other hits, and my great friend Leslie Bricusse has sadly died today," Collins continued. "He and his beautiful Evie have been in my life for over 50 years. I will miss him terribly, as will his many friends."
Singer Elaine Page commemorated Bricusse on Twitter, also calling him "one of the greatest songwriters" and noting that the two of them had "been friends for many years."
Comedian and author David Walliams also tweeted a message, giving the man "a fond farewell" and describing him as a "legendary songwriter."
Nancy Sinatra tweeted that Bricusse was "one of the loves of my life."
"Leslie Bricusse was my friend for more than fifty years - years filled with warm embraces, a strong shoulder & a guiding hand," she continued. Bricusse had worked with Nancy's father Frank Sinatra on a number of songs.
Born in the London suburb of Pinner, Middlesex, Bricusse was educated at the University of Cambridge's Gonville and Gaius College before embarking on his songwriter career.
His first credited work was a 1956 song called "Out of Town." Bricusse then co-wrote his first musical with Anthony Newley in 1961, Stop the World-I Want to Get Off.
Beyond writing his own songs, Bricusse also collaborated with numerous high-profile songwriters and composers over the years. This includes working with John Williams on iconic films such as Home Alone, the Harry Potter franchise, and Superman.
Bricusse ended his career with a catalog of more than 1,000 songs, and in his autobiography, called himself "one of the luckiest people I know, second only perhaps to Ringo Starr."
Newsweek reached out to Leslie Bricusse's official website for comment.