Joan Jett, N.W.A, Lou Reed Among Nominees for 2015 Rock and Roll Hall of Fame Induction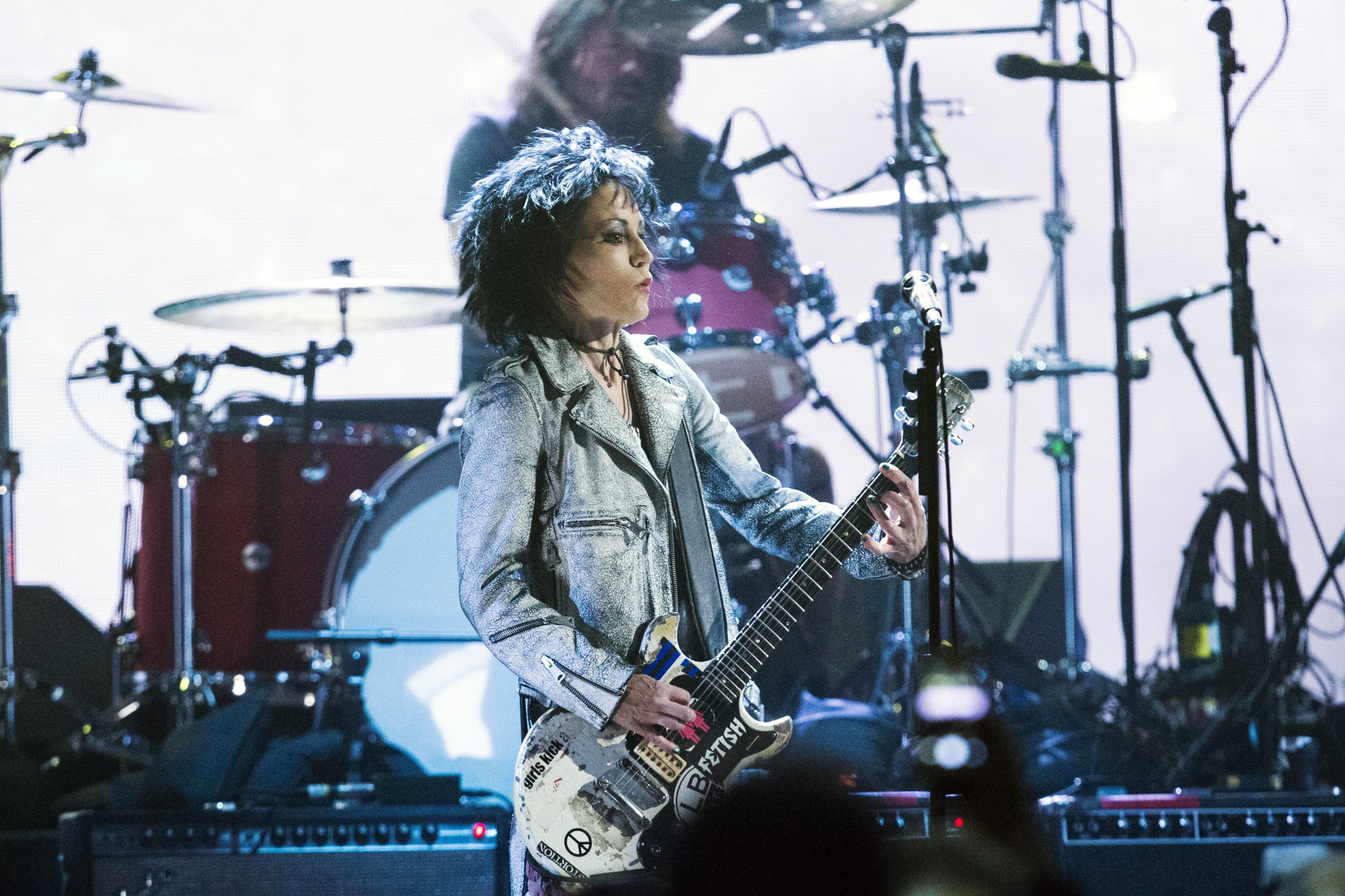 The nominations for the 2015 Rock and Roll Hall of Fame inductions are in, and include the likes of the Smiths, Joan Jett & the Blackhearts, Lou Reed, N.W.A, Nine Inch Nails, Kraftwerk and Stevie Ray Vaughan, according to Rolling Stone. Other potential inductees include Chic, Sting, Bill Withers, the Spinners, the Marvelettes, War and the Paul Butterfield Blues Band.
To be eligible for induction into the Rock and Roll Hall of Fame, you have to have released your first single or album over 25 years ago. Nine Inch Nails, who released their first album Pretty Hate Machine in fall 1989, and Green Day, who debuted their EP 1,000 Hours in spring the same year, are both up for nominations during their first eligible year.
Perhaps in an effort to boost transparency about the selection process, the Hall of Fame is letting fans vote for the third year in a row on their favorite nominees. The public's top five selections will go into the "fan's ballot," while the rest will be mysteriously selected by unnamed music industry insiders, historians and artists. The list of inductees will be announced later this year, ahead of the April 18, 2015 ceremony.
The 2014 induction ceremony took place at the Barclays Center in Brooklyn, New York, and this year the ceremony will be returning to Cleveland, Ohio, where the Rock Hall is located. Linda Ronstadt, KISS, Hall & Oates and Nirvana, among others, were inducted last year.