Who is Joana Sainz Garcia? Spanish Pop Star Killed By Exploding Firework During Concert
Spanish pop star Joana Sainz Garcia has died after an exploding firework struck her during a concert near Madrid, Spain, on Sunday (September 1.)
Sainz Garcia was hit by a cartridge from a pyrotechnic device and was knocked unconscious at around 2 a.m. local time. She was taken to hospital where she was later pronounced dead, Spanish newspaper El Diario Montañés reported.
The 30-year-old singer was performing with the Super Hollywood Orchestra on the closing night of a four-day festival in Las Berlanas, in the province of Avila.
Sainz Garcia and her 15-person troupe were performing to an audience of around 1,000 spectators when the pyrotechnic explosion occurred.
El Diario Montañés reports that a doctor who was in the audience, and a nurse, attended to Sainz Garcia while waiting for paramedics to arrive.
The performance was quickly halted.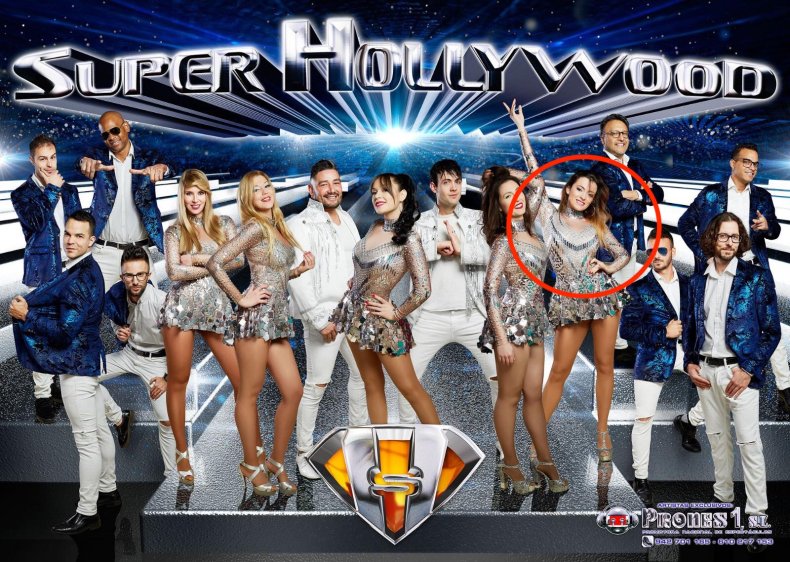 Super Hollywood Orchestra's promoter Prones 1SL said the "unfortunate" incident was likely the result of a manufacturing error with the explosive, newspaper El Norte de Castilla said.
Prones 1SL owner Isidro López told El Diario Montañés that he had been using the same pyrotechnics "for five or six years" without incident until now.
The promoter paid tribute to Sainz Garcia in a Facebook post on Sunday.
"From the direction of the company Prones 1SL agency that represents the Super Hollywood Orchestra and all our staff, musicians, assembly and artists in general, [we] express our most heartfelt condolences to the family and friends for the loss of our colleague Joana.
"She always showed an exemplary behavior, both personal and artistic, in addition to a great human quality.
"It's going to be for all of us very difficult to overcome her absence.
"We will always remember you, Joana. R.I.P."
The local Las Berlanas government also offered its condolences to Sainz Garcia's family and friends in a Facebook post. "You are in our memory," the post said.
The provincial council of Avila also expressed its "deepest regret" over the death of the singer and dancer.
Carlos García González, president of the Avila provincial council, said in a statement: "Unfortunately, the name of Joana Sáinz will be forever linked to that of Las Berlanas not for her good work on stage, but for the fatality of the incident that has ended her life."
According to El Diario Montañés, García González said the council has urged local authorities to fully examine the cause of the accident so that it is never repeated and so that Sainz Garcia's family can "find some comfort in the face of such an irreparable loss."