João Santana: The Latin American James Carville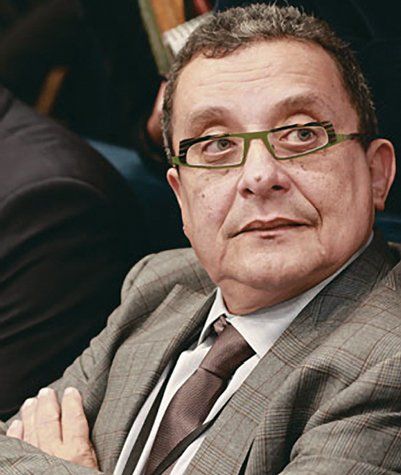 Ostensibly, this Sunday's presidential election in Venezuela is a battle between two native sons: the incumbent, Hugo Chávez, and his challenger, Henrique Capriles Radonski. Behind the scenes, however, an equally ferocious clash is taking place between Brazilian campaign strategists, imported to capture the hearts and minds of Venezuela's 19 million voters. And in this contest, the spin maestro to beat is João Santana—Chávez's friendly flack, a low-profile, understated intellectual who is quietly rewriting the book on how to ace elections in Latin America.
Back in the early 1990s, Santana—a former reporter—parlayed his story-telling skills into a communications business, just as Brazil was consolidating its return to democracy. He got a lift from electoral authorities who set aside free television time for candidates, fueling a boom in primetime campaign spots. For Brazilian publicists, who had learned how to make slick TV ads for a nation hooked on soap operas, flogging politicians wasn't rocket science; they quickly learned how to tell a story in 30 seconds.
Armed with a languid drawl from his native northeastern Brazil, Santana earned his reputation grooming candidates for the most difficult contests. In 2006, when a corruption scandal threatened to unseat Luiz Inácio Lula da Silva, the erstwhile Teflon president called Santana in for help. Santana promptly recast Lula in color-soaked clips, transforming him into a smiling Everyman, a leader adored by the meek and maligned only by his invidious rivals. Lula handily won reelection in a runoff, and Santana went on to elect Lula's successor, Dilma Rousseff, a lackluster bureaucrat who had never run for office.
Today, Santana is to the resurgent Latin American left what James Carville was for Democrats in the United States during the 1990s—only with less lip and slightly lower fees. Though never an ideologue, Santana has made electing socialists his specialty. One of his clients is Mauricio Funes, El Salvador's former Marxist guerrilla in chief. Another is the Peruvian firebrand Ollanta Humala, whom Santana repackaged as the Lula of the Andes. Last month he expanded his election empire even further, shepherding Danilo Medina to power in the Dominican Republic and running the winning campaign for Angola's José Eduardo dos Santos, a Marxist who has ruled since 1979.
So will Santana have the same luck spinning for Chávez? Visibly weakened by his bout with cancer, the socialist strongman faces daunting odds: Capriles is the first rival in years to unify the fractious opposition. Meanwhile, the economy is in shambles and violent crime is spiking. Santana has done his best to wag the dog, converting a damaged brand into a sympathy bump. In his gorgeous campaign spots, the maestro has unclenched Chávez's fist and edited his flatulent harangues. On screen, at least, the once jocular clown prince has now matured into an avuncular sovereign, distributing hugs and kisses to his tearful devotees.
Unfortunately, for Chávez, Santana's makeover might not be enough. Most polls show the president parked below 50 percent and Capriles closing the gap (thanks in part to his own team of Brazilian strategists). In Latin America, even the greatest of kingmakers is only as good as the man who wears the beret.