El Chapo Going Crazy In Prison? Hallucinations And Paranoia Could Make Him Too Unstable For Trial, Lawyer Claims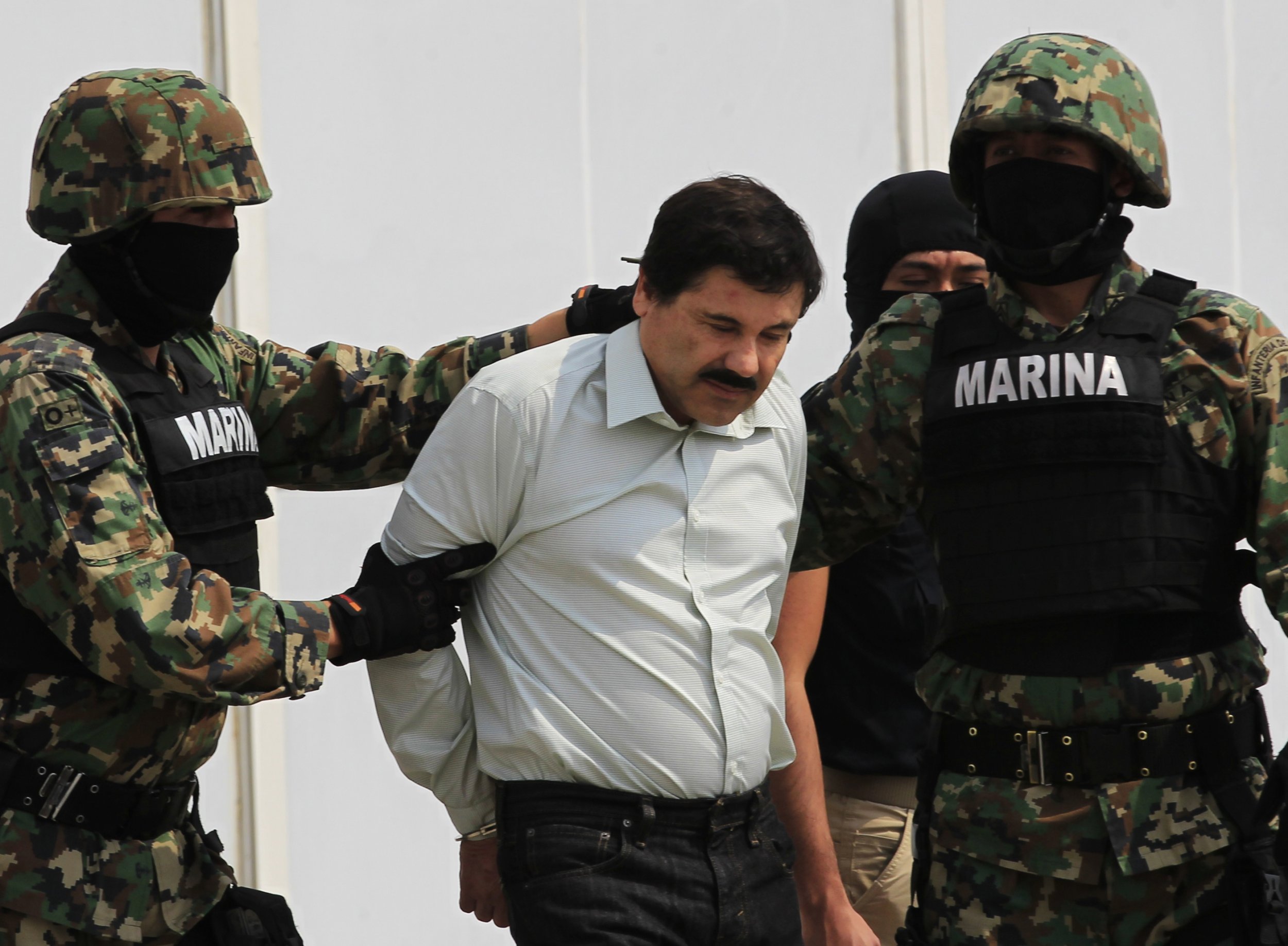 The mental health of drug kingpin Joaquin "El Chapo" Guzman is deteriorating as a result of his strict captivity conditions, according to his attorneys. Guzman is suffering from hallucinations, depression and paranoia, which his lawyers say may soon be serious enough to find him unfit to stand trial.
Attorneys filed a letter to a federal judge requesting a mental evaluation for Guzman, to determine whether his conditions in prison could affect his ability to work with his counsel.
His mental state has fallen apart rapidly within the last month, says his lawyer, and if it doesn't improve soon Guzman might be unable to fully understand the charges against him.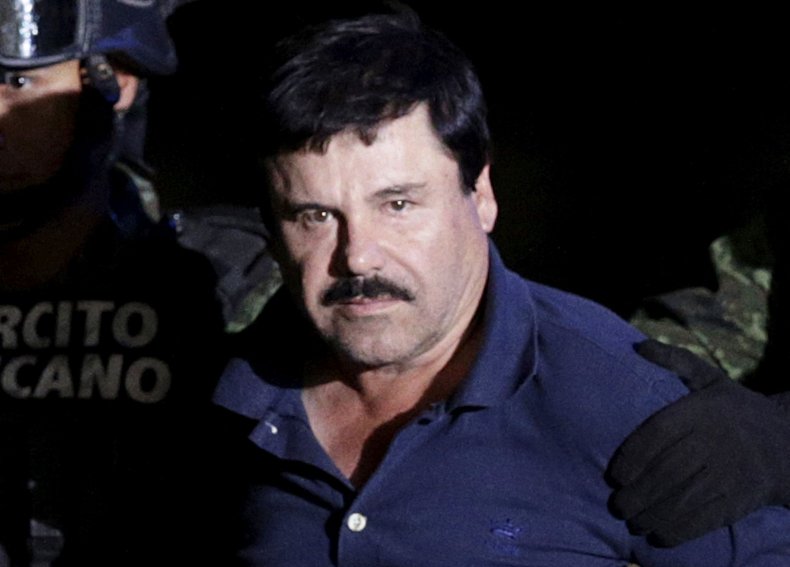 "At this time, counsel does not allege that Mr. Guzmán is not competent," attorney A. Eduardo Balarezo wrote in the filing. "Rather, counsel suggests that Mr. Guzmán's condition may eventually result in a finding of incompetence if it is not addressed soon."
The letter lists specific complaints, like that his cell is cold, always lit, and lacks clean bedding. Guzman is also in complete isolation from other inmates and his wife, and is never brought into fresh air. The terms of his detention have been a source of debate.
Guzman has been held at the Metropolitan Correctional Center in New York City since his extradition in January. He pleaded not guilty to charges including drug trafficking and conspiracy to murder, after building a reputation over the years as the leader of the world's largest drug cartel. His restrictive conditions are in part due to the fact that he has twice escaped from prison sentences for similar charges in Mexico.
Public defense attorney Michelle Gelernt has previously emphasized just how drastic these restrictions are compared to other high-security measures.
"Mr. Guzman is being held under the worst, most restrictive conditions of any prisoner currently detained by the United States government," Gelernt told Reuters. "Even convicted prisoners held in the notorious federal Supermax in Colorado are allowed to watch television in their cells, exercise outside where they can speak with other inmates, and speak with their families. Mr. Guzman enjoys none of these benefits."
But the district judge tasked with Guzman's case pointed out that isolation was necessary to prevent the kingpin from continuing to run the Sinaloa cartel from prison.
If concerns about Guzman's mental health are addressed, he would be permitted a visit with a neuropsychologist, who would determine whether he is stable enough for trial.
"Counsel has noticed that Mr. Guzman has begun repeating himself often and sometimes forgetting what the discussion is about," continued Balarezo in the letter. "It is plain to the defense team that something is not right with Mr. Guzman."
Prosecutors have not yet responded to the request.