Job Recruiter Proclaims That Vaccination Status Could Be an 'Incentive for Hiring'
One of the nation's oldest recruitment services is sharing its perspective on how job seekers' vaccination status could potentially lead to hiring.
On Wednesday, Owner and President of Babich & Associates Tony Beshara spoke to KTVT about job recruiting and vaccinations. Beshara told the news outlet that most companies with more than 100 employees are "really mad."
"Companies have been proactive about COVID for self-preservation purposes, but in most organizations, there's always going to be some people that will be anti-vaxxers and those kinds of people stick their heels in the ground and say, 'I'm not getting vaccinated,'" said Beshara.
Beshara stated the hesitancy among certain job seekers puts companies in a difficult spot.
"The job market is tough enough and companies are having trouble finding candidates, so they'll take them any way they can get them if they're qualified to do the job—and then be concerned about how they're going to deal with it later," he explained.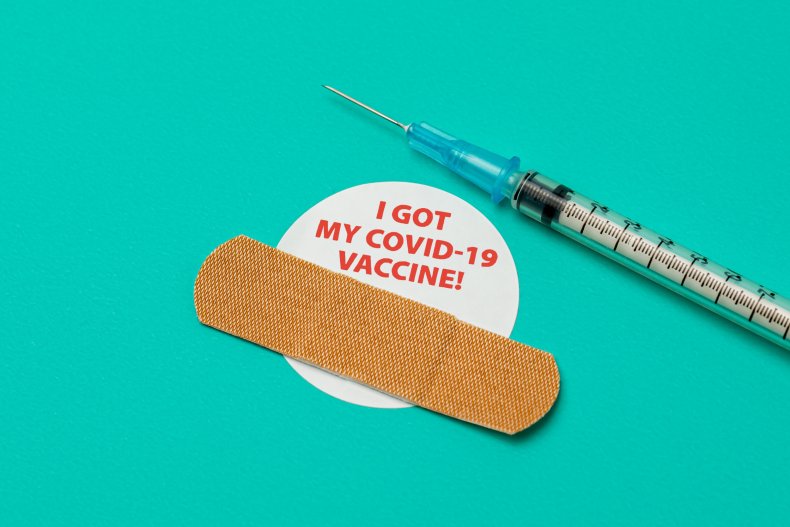 A number of companies that Bershara works with are currently reviewing President Joe Biden's recent orders regarding vaccine mandates in corporate America.
"There's a lot of distance between now and the enforcement and exactly what the rules are and what the laws are going to be," Bershara stated.
Bershara closed his statements by suggesting that it isn't a bad idea to put your vaccination status on your resume because it can be an "incentive for hiring."
Established in 1952, Babich & Associates is the oldest job recruitment and placement service in the state of Texas.
The news regarding job and vaccination status comes as the Biden Administration announced on September 8 that all federal employees must be vaccinated via his "Path Out of the Pandemic" plan or risk losing their jobs.
Employers with over 100 employees must require their employees to either be fully vaccinated or submit weekly testing results under the new mandate. If businesses don't comply, they could face fines of up to $14,000 per violation.
Additionally, "employees of contractors that do business with the federal government" must also be vaccinated, according to the plan.
According to data collected from the U.S. Census Bureau, a total of 98.1 percent of companies in the U.S. employ fewer than 100 people, while companies with less than than 10 employees account for 8.4 percent.
The vaccine mandate currently does not apply to members of Congress and their staff, according to White House officials.
Newsweek has reached out to Babich & Associates for further comments.