Don't Know What to Do After Graduation? These Cities Have Tons of Entry-level Job Openings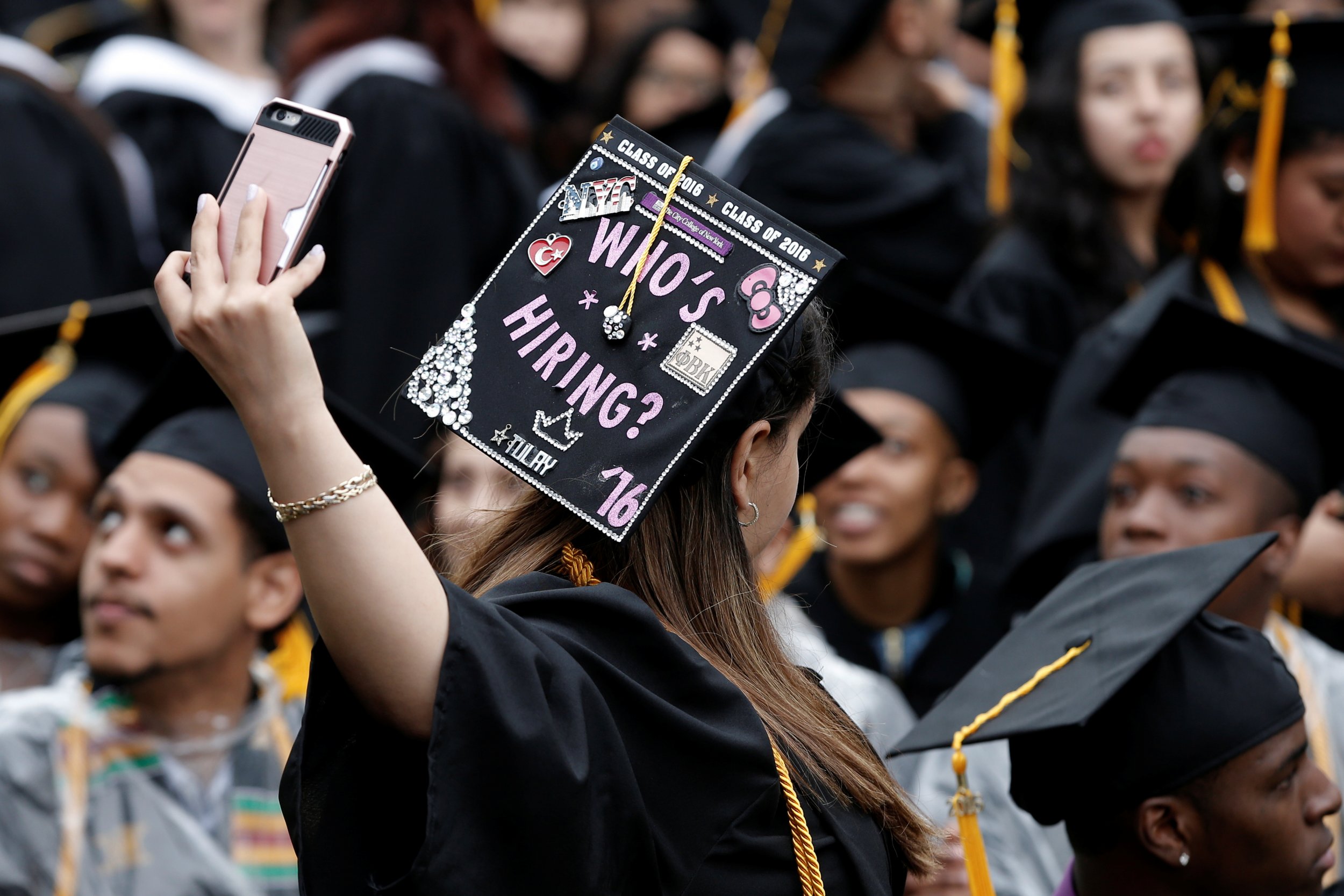 You've finished your finals, snapped your last campus selfies and moved your tassel from right to left. Now what?
Well, you may want to consider moving to New York City, San Francisco or Washington, D.C., which are three of the top 10 regions hiring new graduates, according to a LinkedIn study released Thursday. Or becoming a software engineer, pilot or physical therapist, which are among the top-earning jobs with lots of open entry-level roles.
LinkedIn, the company behind all those emails you get, produced reassurances that graduates will, indeed, survive after college. Using information from thousands of profiles of people in the classes of 2015, 2016 and 2017, as well as salary data, it determined where you should go and who you should work for.
LinkedIn found that in New York City, for example, companies like Macy's, Citi and Goldman Sachs are hiring new grads in hot fields include marketing, advertising and financial services. But in Boston, another top city, places like Boston University, Wayfair and Massachusetts General Hospital need people in the health care, finance and higher education fields. Still, in Houston, companies like Deloitte and alliantgroup need information technology experts and energy buffs.
"This isn't the time to sit back and be casual in your approach," Emily Bennington, who co-wrote Effective Immediately: How to Fit In, Stand Out and Move Up at Your First Real Job, told Monster. "Create a hit list of five to 10 target companies, and really utilize your network to locate an 'in' at each."
You can also check out the most in-demand fields based on what level of education you have. If you've got a bachelor's degree, for example, some of the areas with the most job openings include elementary education, computer systems analysis and accounting, according to the College Board. If you have a graduate degree, there are lots of positions available in pharmacies and law firms.
As with all studies and surveys, these results should be taken with a grain of salt.
But you can almost always trust data from the Bureau of Labor Statistics, which in March found that the Denver-Aurora-Lakewood metropolitan area in Colorado had the nation's lowest unemployment rate. Salt Lake City came in second, and Boston and Indianapolis followed.
Maybe it's time to pack your bags?