The number of jobless claims in the U.S. reached the highest figure in several months, however several states are recovering from unemployment better than others.
According to new data released by the U.S. Department of Labor, as of July 2, initial unemployment filings reached 235,000. "The 4-week moving average was 232,500, an increase of 750 from the previous week's unrevised average of 231,750," the U.S. Labor Department said. According to Bloomberg, the number of jobless claims for the week ending on July 2 was the highest the U.S. has seen since January.
The increase in the number of jobless claims comes as the U.S. continues to face high inflation rates, with numerous states seeing high prices for gas and other commodities. The U.S. also continues to face high numbers of unemployment claims stemming from the ongoing COVID-19 pandemic.
A recent survey conducted by WalletHub, which was provided to Newsweek, found specific data from each state and ranked those that were recovering from unemployment the quickest.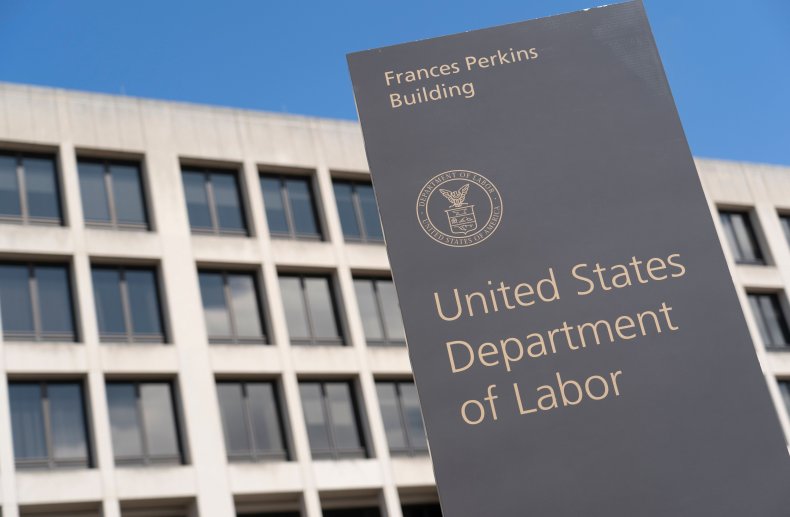 "There were 235,000 new unemployment claims nationwide, which is a lot fewer than the 6.1 million during the peak of the pandemic (a 96% reduction)," the survey, which was published on Thursday, said. "The good news is that every state, except New Jersey, Mississippi, Ohio, and Michigan had unemployment claims last week that were better than the same week last year."
The survey also found that almost every state, except for California, Texas, Hawaii, Massachusetts, Oregon, New York, Utah, Mississippi, Georgia, Michigan, Colorado, Ohio, and Indiana, saw unemployment claims "that were lower than before the pandemic."
According to the survey, the top five areas that saw unemployment claims recover the most since last week included Kentucky; Pennsylvania; Washington, D.C.; North Dakota; and Oklahoma. The survey also listed the states that were recovering quickest from unemployment since the onset of the COVID-19 pandemic. These states included Pennsylvania, Iowa, Vermont, Maryland and Delaware.
In addition to facing a recent increase in unemployment claims, the U.S. also faces fears of a possible recession following an increase in the inflation rate.
WalletHub analyst, Jill Gonzalez spoke about a potential recession in the survey and said that it could "negatively affect unemployment significantly."
"Losing a job is never good, but when you combine it with such high inflation, it can really become disastrous," Gonzalez said. "Even Americans with jobs right now are struggling to afford essentials like food and gas. If those numbers to climb while more people become unemployed, we might see an economy in deep recession."