Trump Claims Sprint, OneWeb to Create 8,000 U.S. Jobs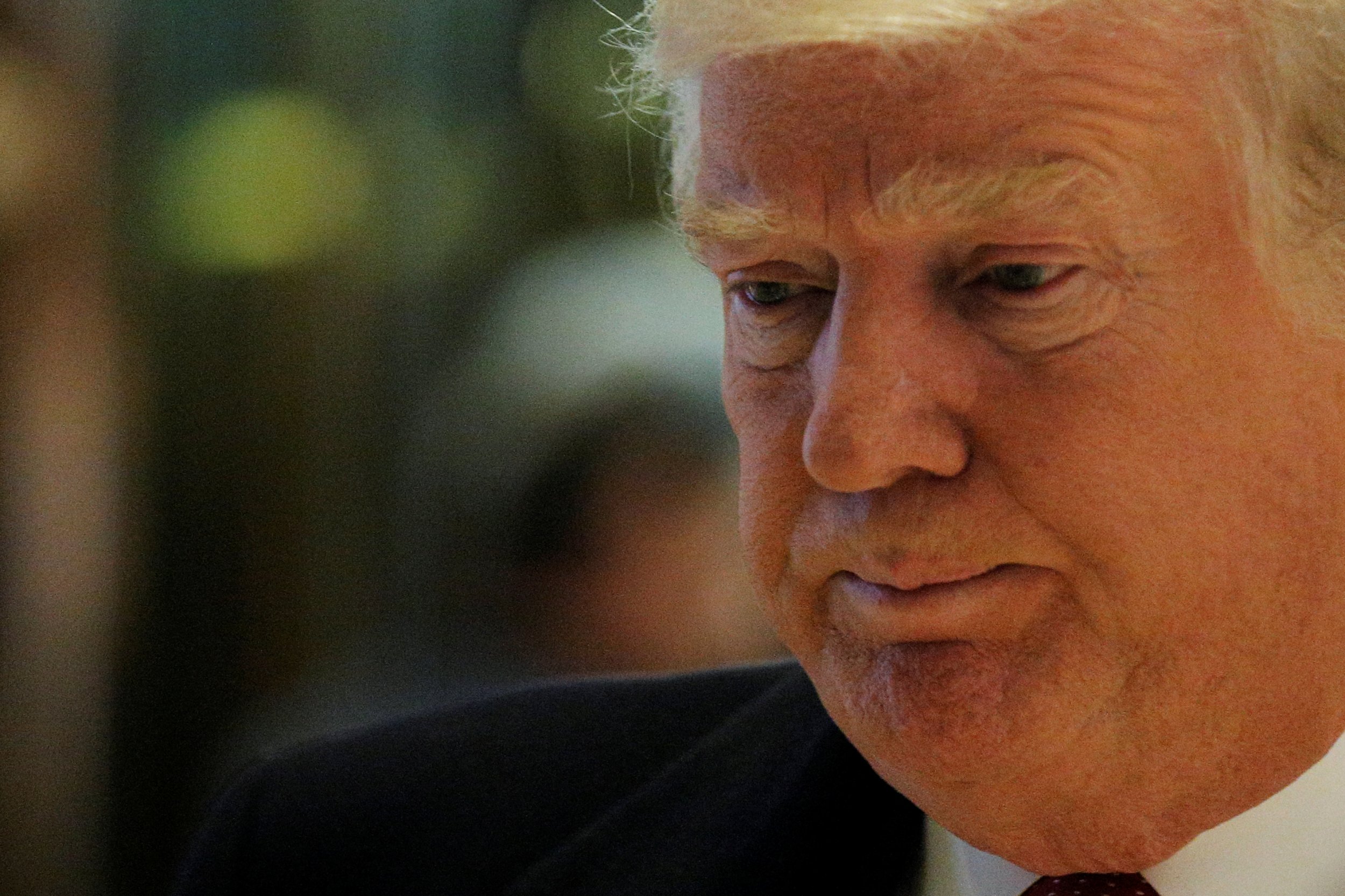 U.S. President-elect Donald Trump on Wednesday said telecommunications group Sprint Corp and a U.S. satellite company OneWeb will be bringing 8,000 jobs to the United States, celebrating the moves as a result of optimism associated with his election.
It was unclear how the 8,000 jobs are related to a $50 billion investment announced in December by Japan's SoftBank Group Corp, which is associated with both companies. SoftBank's head, billionaire businessman Masayoshi Son, said at the time his investment would create 50,000 jobs.
"I was just called by the head people at Sprint and they are going to be bringing 5,000 jobs back to the United States, they are taking them from other countries," Trump told reporters outside his Mar-a-Lago estate in Florida.
"And also OneWeb, a new company, is going to be hiring 3,000 people. So that's very exciting," he added.
OneWeb Ltd on Dec. 19 announced it had raised $1.2 billion and planned to use the funds to build a plant in Florida to produce low-cost satellites, creating almost 3,000 jobs over four years.
Sprint Corp is 82 percent owned by SoftBank and SoftBank has agreed to invest $1 billion in OneWeb.
Sprint did not immediately respond to requests for comment about the jobs mentioned by Trump. Sprint shares ticked down about 0.3 percent in after-hours trading.
Since winning election last month, Trump has become personally involved in a series of company issues, including intervening to curb the number of jobs being sent to Mexico by United Technologies Corp's Carrier unit.
A wealthy New York businessman, Trump pledged during his White House campaign to do more to protect workers' interests.
During his campaign, Trump singled out numerous companies for criticism, including Ford Motor Co, Amazon.com Inc, Apple Inc, H&R Block Inc, Mondelez International Inc and Starbucks Corp.
Trump takes office on Jan. 20.